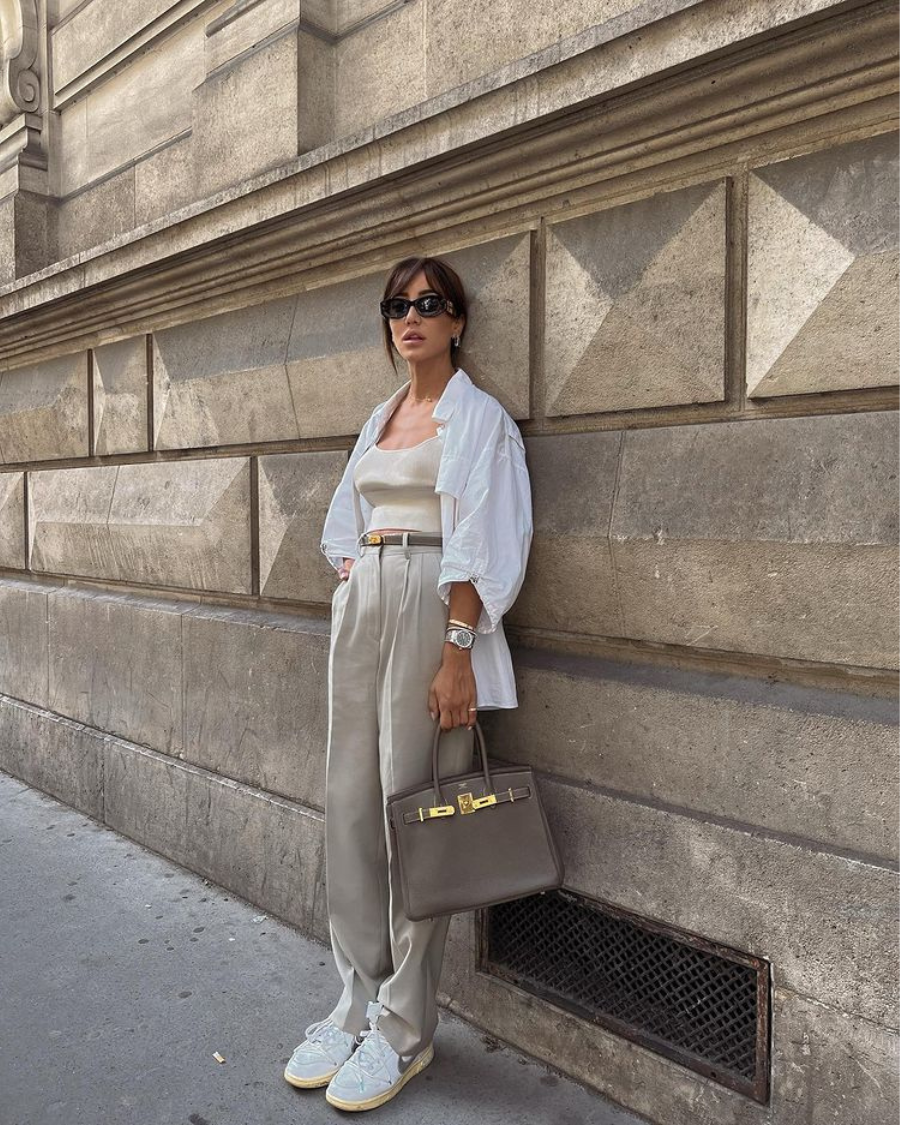 Photo via @tamara
While we are in no real rush to wave goodbye to the summer, the fact that fall is just around the corner is certainly looming in the back of our minds. But before you jump into a fall shopping frenzy, take a breather… because when it comes to fashion, you'll be relieved to know there are quite a lot of summer trends that can be maximized for the season ahead. With just a few adjustments and some creative styling, many of your favorite pieces can be adapted for cooler temps. So before you start putting things away in storage, we encourage you to explore the 10 summer-to-fall outfits ahead to gather inspiration on how you can make smart, stylish choices that'll perfect your future fall wardrobe without breaking the bank.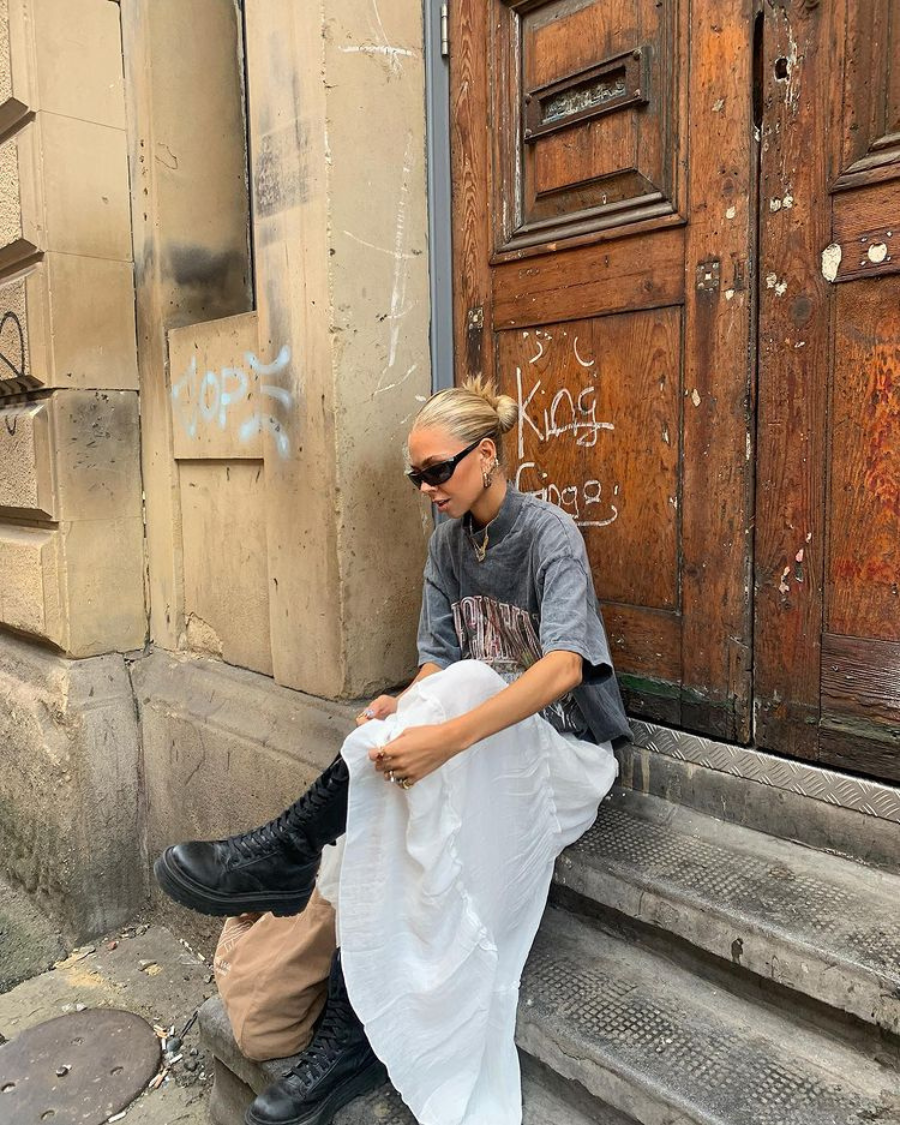 Photo via @daisybirchalll
1) Maxi Skirts & Dresses
Think twice about pushing your maxi hemline pieces to the back of your closet. With just one glimpse at Daisy's look, we're immediately convinced that these sweeping bottoms will make a great addition to any autumnal collection. In fact, she managed to toughen up her fresh and airy skirt with a vintage graphic t-shirt and commanding lace-up combat boots. The end result? A seasonably appropriate twist for the cooler temps.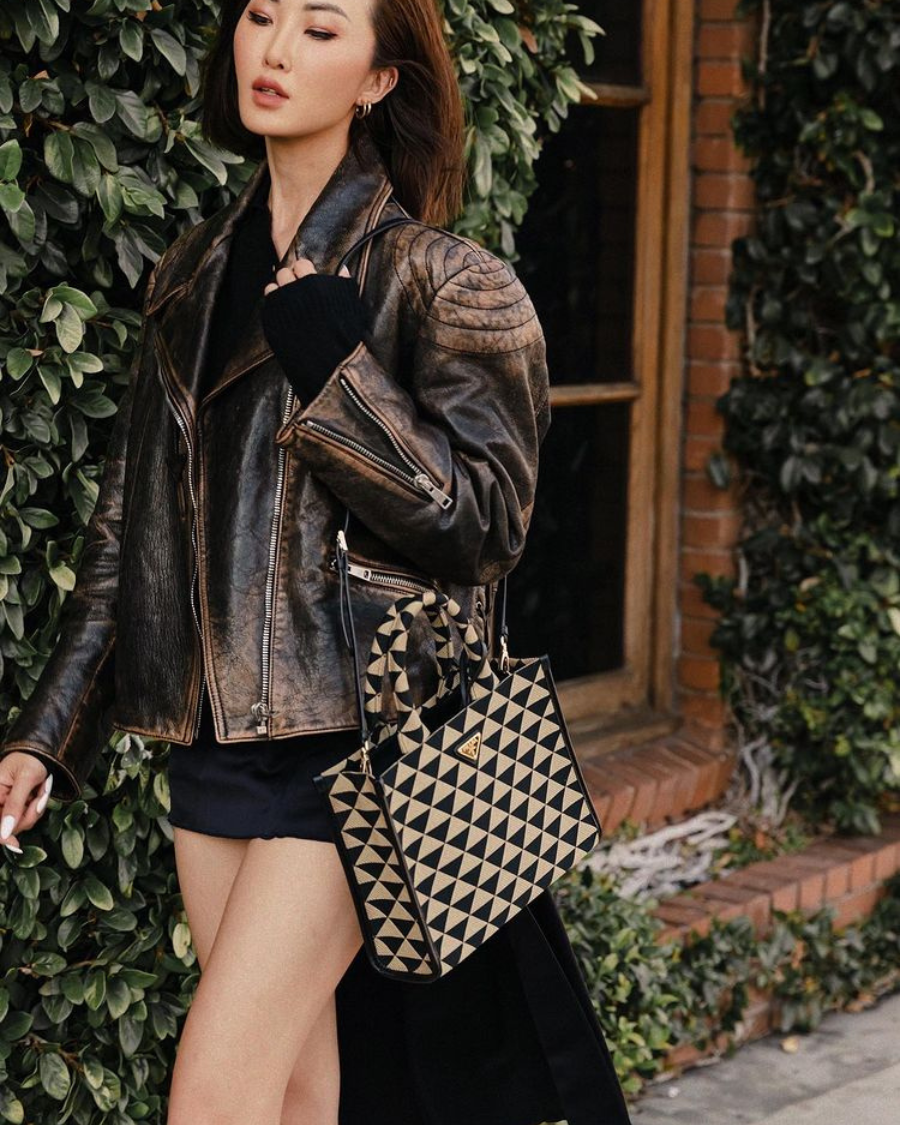 Photo via @chrisellelim
2) Bomber Jackets
Bombers are the new moto jacket this fall – and the heavy, rugged look of the outerwear style makes for an easy way to adapt your favorite summer pieces to the cooler weather. Chriselle proves that even the micro mini can survive the first throes of autumn when this aviator jacket is layered over top. This very same tactic can be applied to shorts, denim, trousers and more.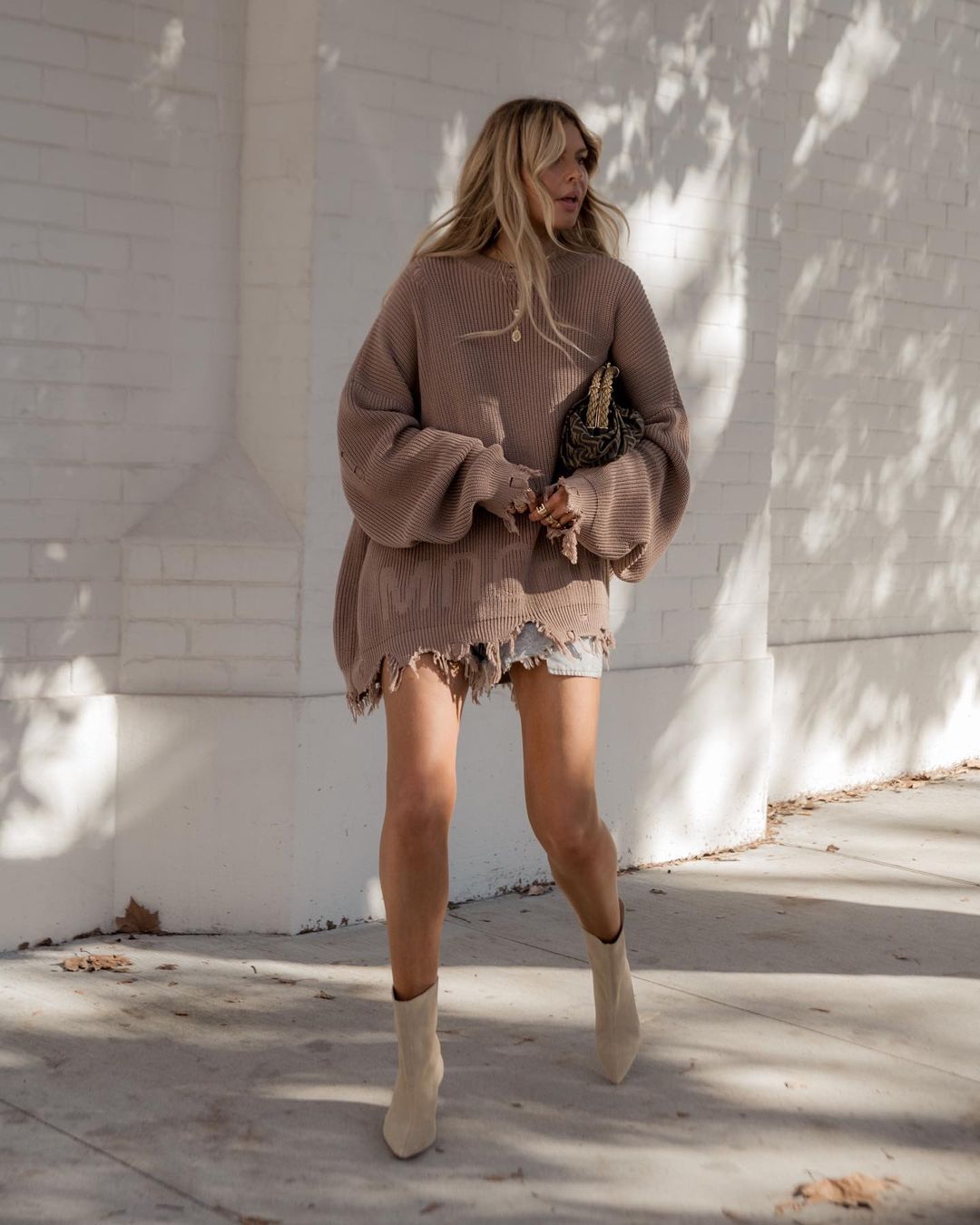 Photo via @elle_ferguson
3) Oversized Knits
No matter what trends come and go, there is one thing that remains constant – the need for cozy knits in the fall and winter. As soon as we get our first whiff of pumpkin spice or feel a slight chill in the air, we make a beeline right for the sweaters. Now that summer is gradually fading, you can start wearing your favorite knits with a denim miniskirt or cutoff shorts. When you team the combination with some booties, it hits transitional dressing right on the nose.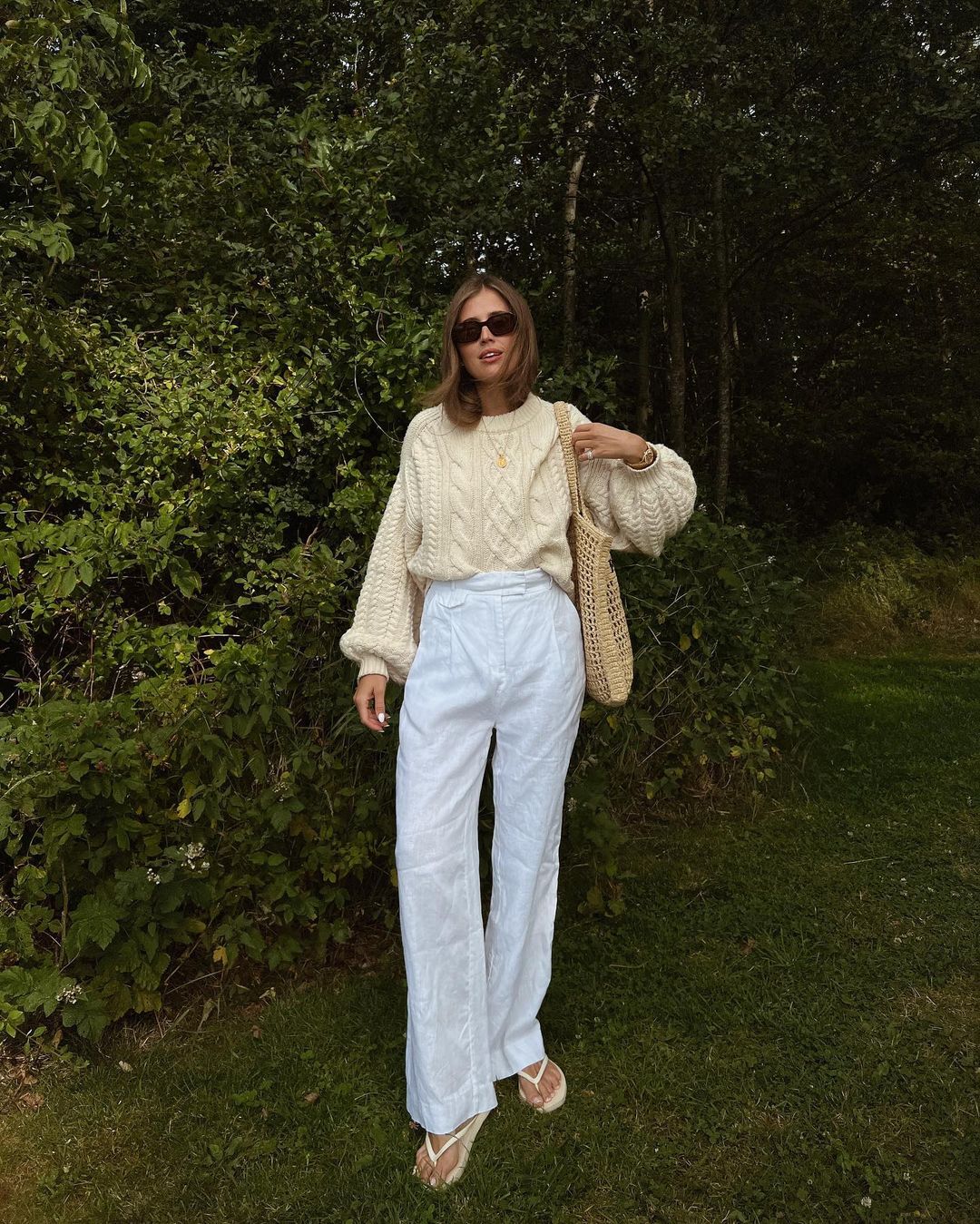 Photo via @darjabarannik
4) Linen Trousers
Trousers might be the new year-round staple – but it's harder to get away with them when it comes to linen. This influencer proves that they totally deserve that precious real estate in your wardrobe. She perfectly masters the summer-to-fall transition by adding a cable knit sweater on top. The addition of flip flops and straw tote remains fitting for the last days of summer. As temperatures drop, just add some loafers to keep the fit on point.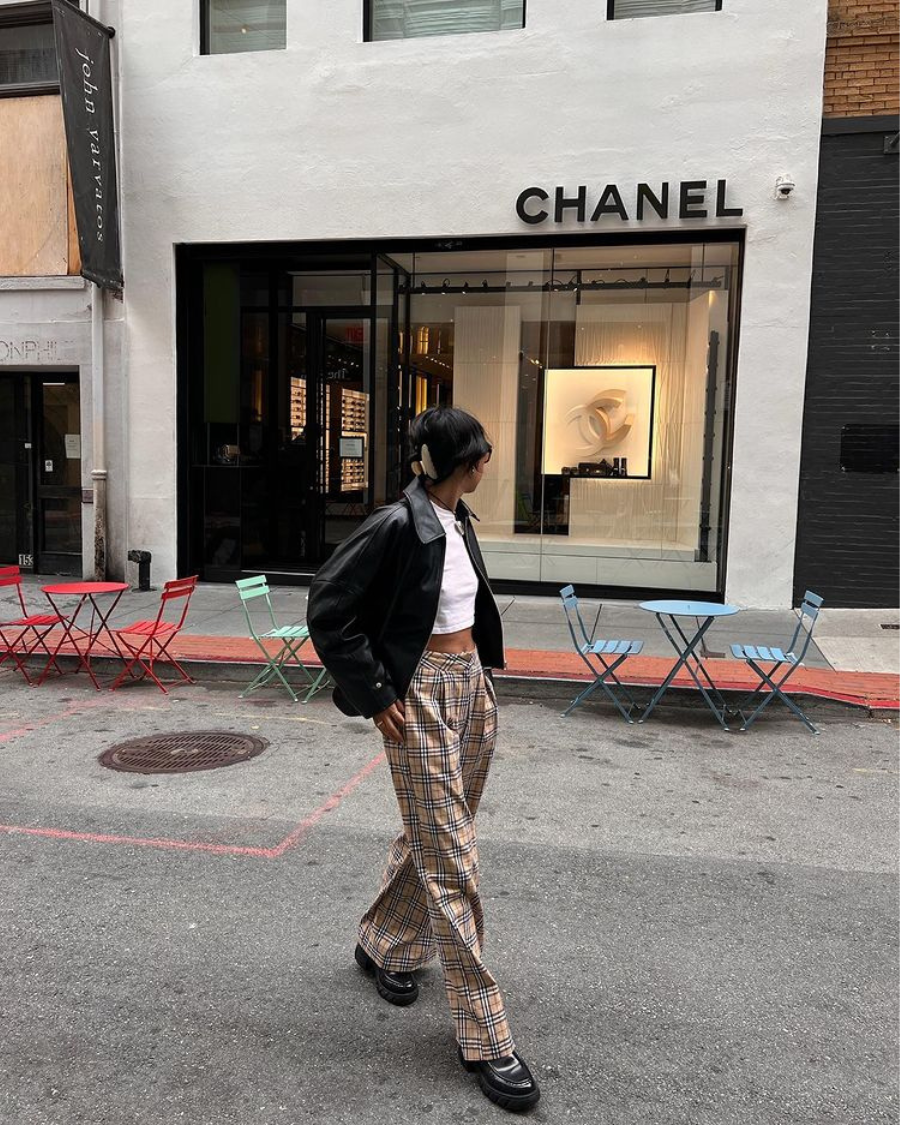 Photo via @shhtephs
5) Cropped Tees
Believe it or not, your crop tops still have legs to stand on as we switch to autumn. Instead of styling this summer piece with other short hemlines, switch into fall appropriate staples, such as plaid pants. You can even layer up with the aforementioned bomber jacket as Steph has done here. Those items that blatantly scream fall will help adjust any crop top variation through September and beyond.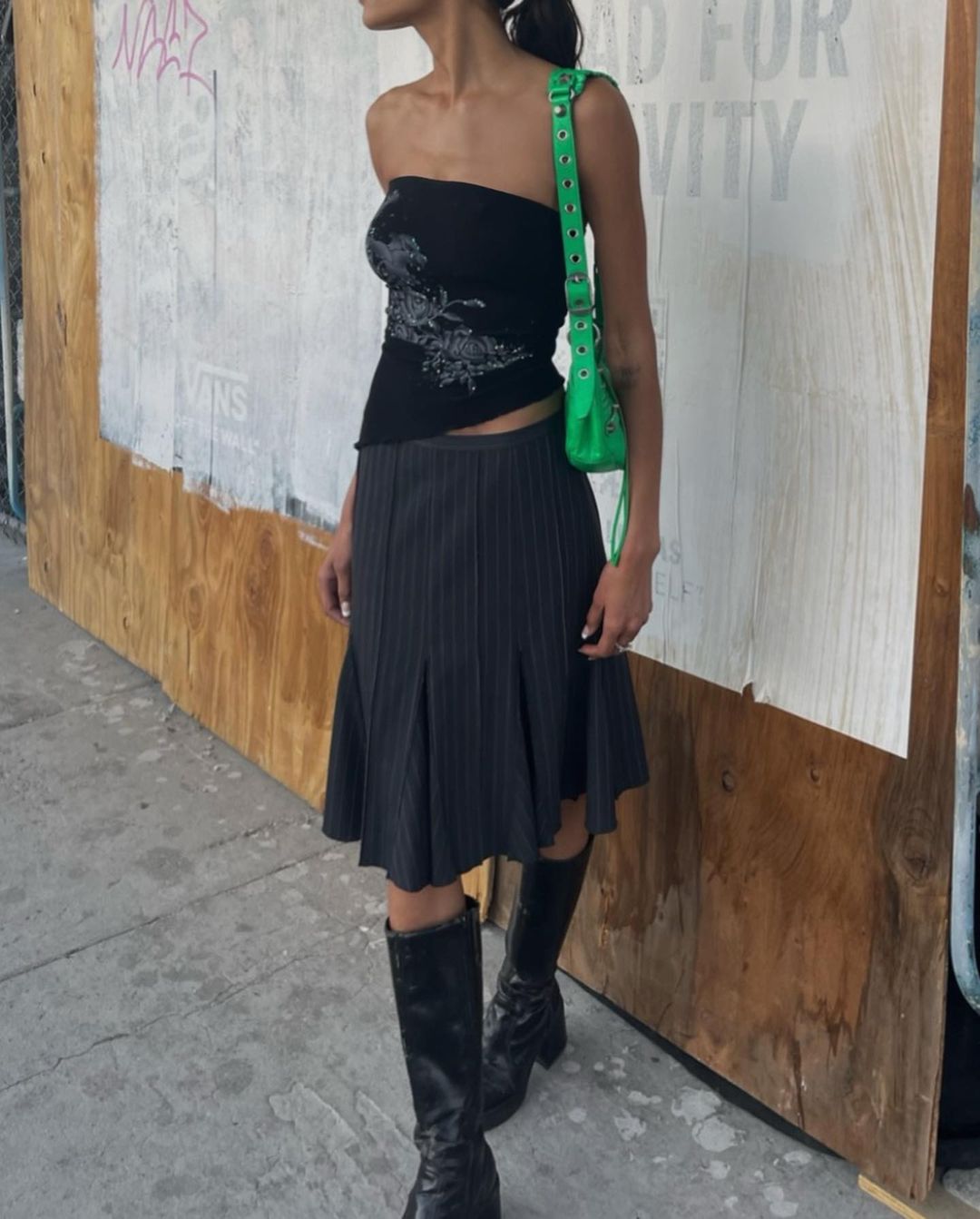 Photo via @discodaydream
6) Tall Boots 
If we could only share one secret to ensure a smooth transition from summer to fall, it'd be to wear boots! Fashion girls all over have proven that now is the time to make the exchange. Even a Y2K inspired tube top can get the cold weather treatment when styled in tandem with some heavy duty, knee-high boots.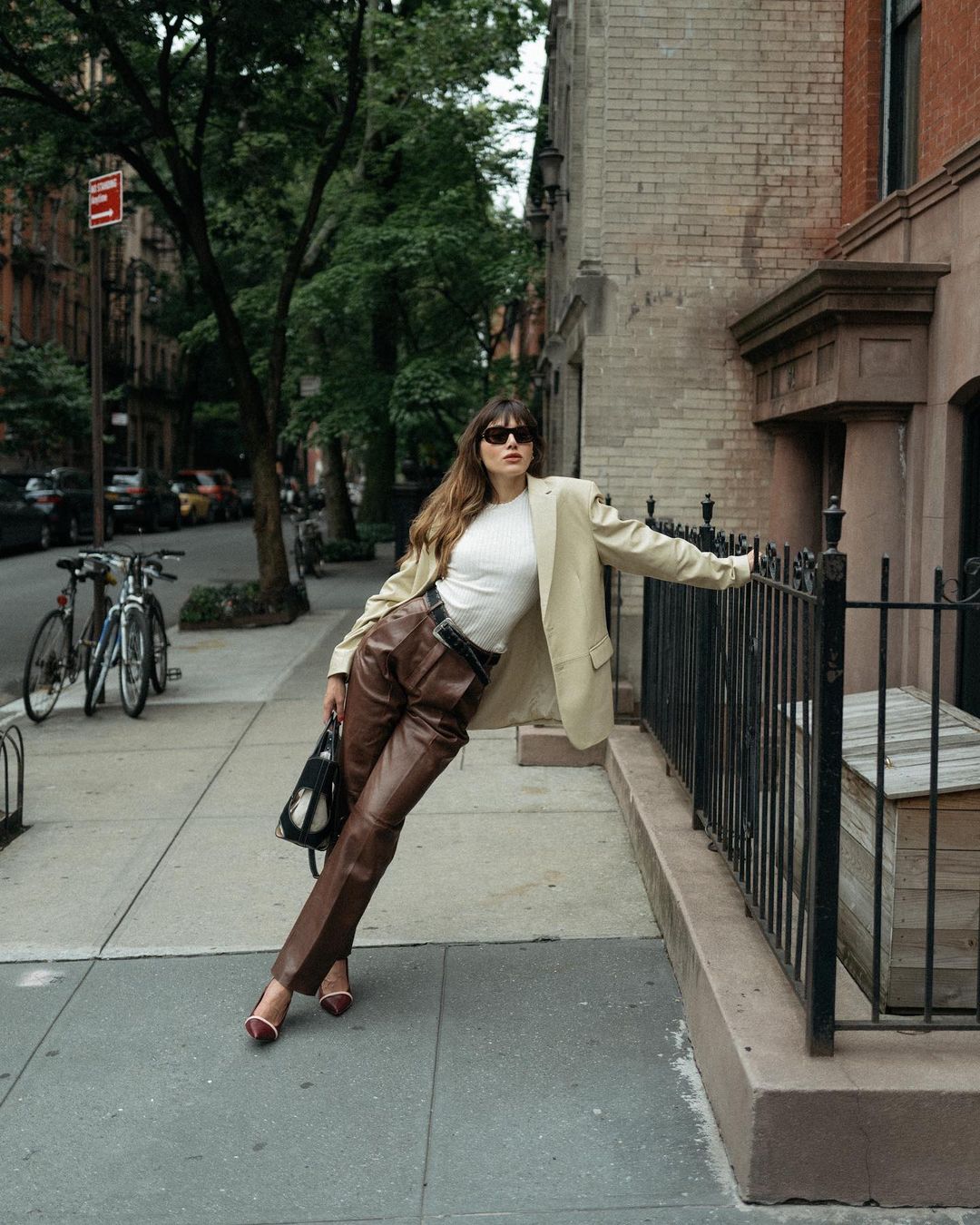 Photo via @natalieoffduty
7) Leather Weather
Admittedly leather can be tough to style during the summer because it's heavy on the wearer. But as soon as temperatures start to cool off, it should be the first item you reach for. To make a case for leather weather, Natalie opts for tailored leather pants. She keeps the look simple with the age-old pairing of a blazer and pointed toe pumps. Note how both the neutral blazer and pants are less conventional than black but looks just as buttoned-up.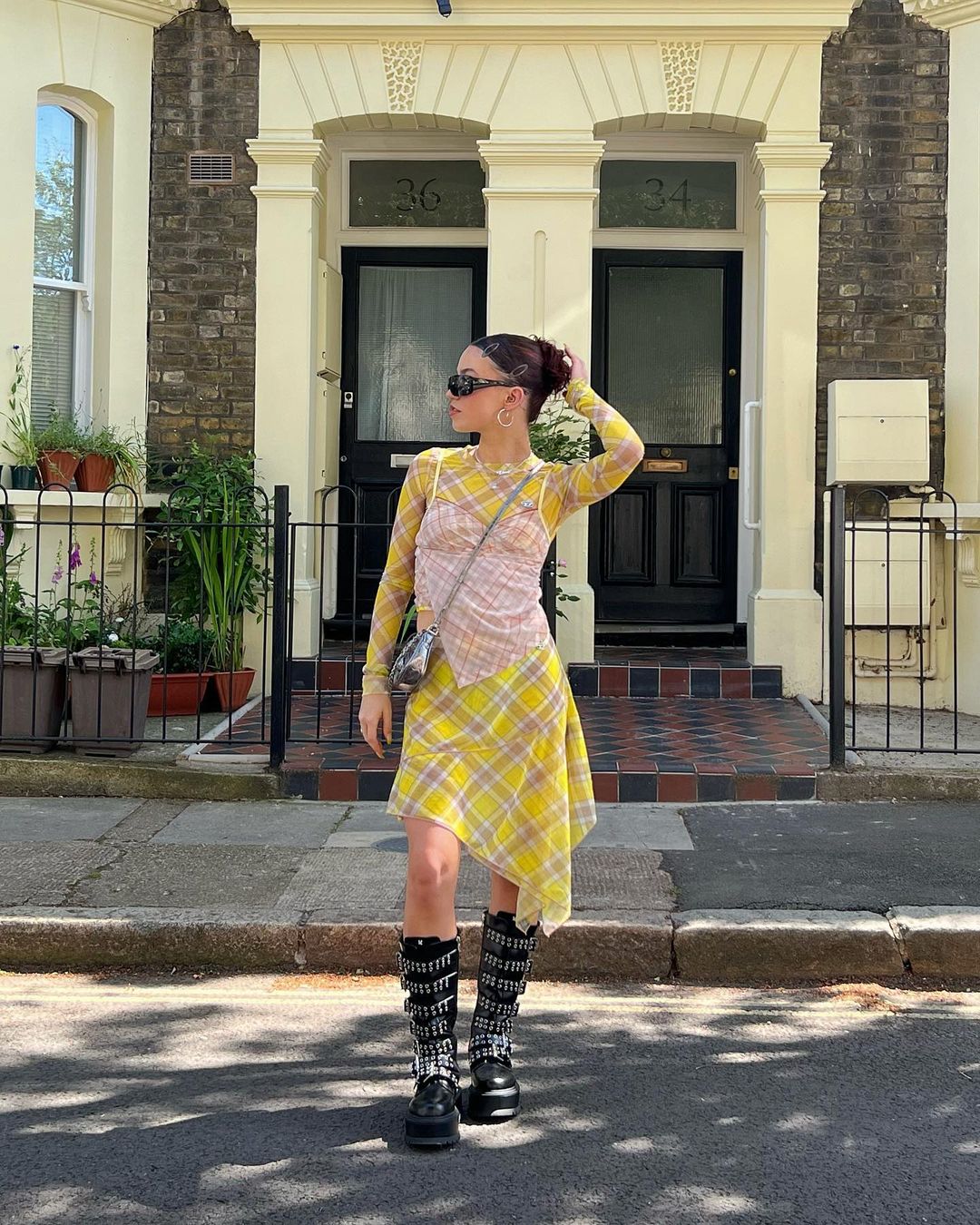 Photo via @laraadkins
8) Mesh Layers
When in doubt, dress in layers to account for the unpredictable weather. It never fails to provide a great solution for getting the most out of your itty-bitty camisoles and tanks. This influencer showcases the power of a long-sleeve tee – she mixes prints, colors, and varying silhouettes for an unexpected yet intriguing look. You can achieve the effect for yourself by tapping into fall's mesh trend and styling it with your summer staples.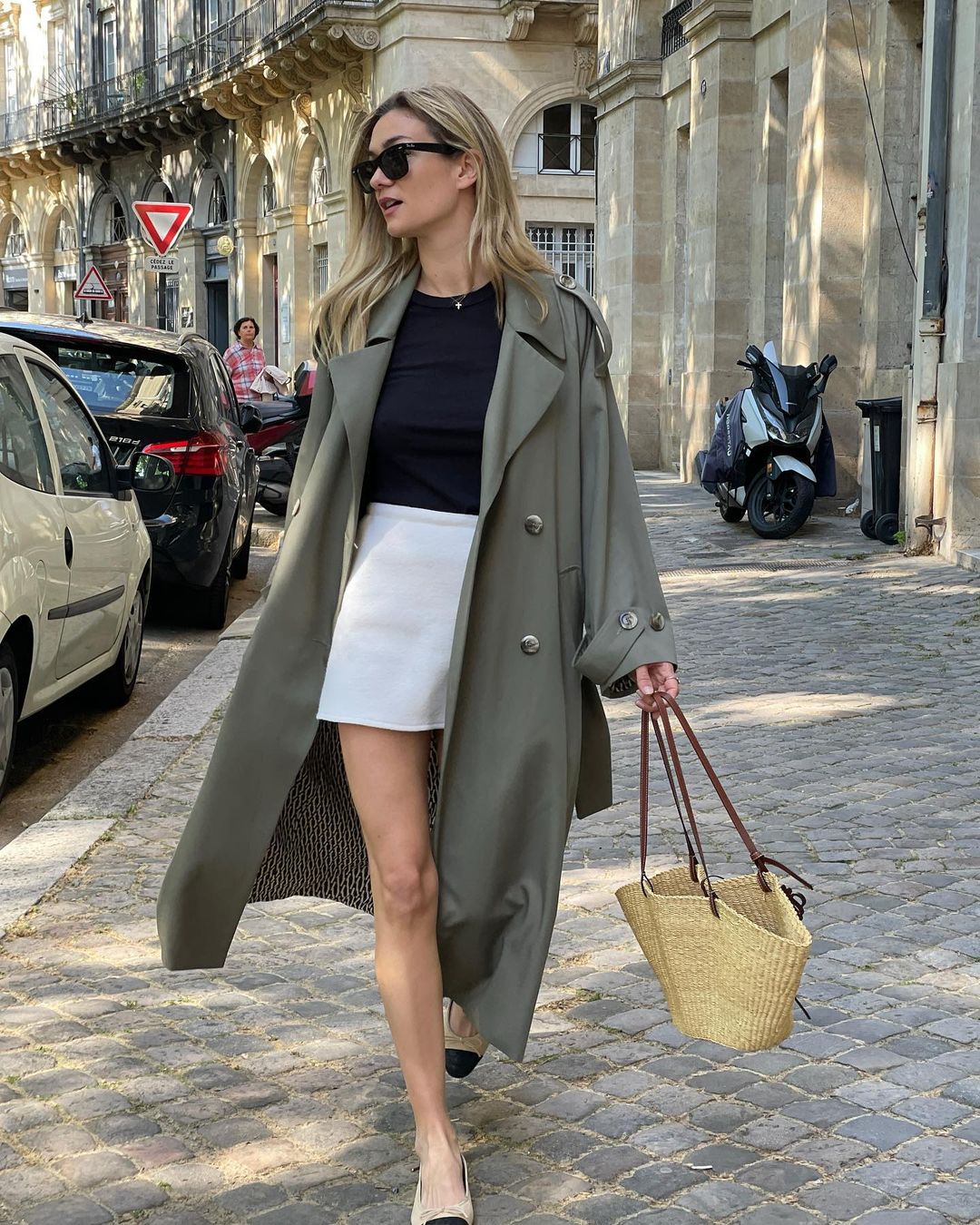 Photo via @annelauremais
9) In the Trenches
Trench coats simply never go out of style. As a bonus, the tried-and-true coat has the ability to make any outfit more fall appropriate, including a minimalistic tee and miniskirt. To double up on the Parisian aesthetic, finish off the look with some classic ballet flats and the straw bag you've been toting around all season long.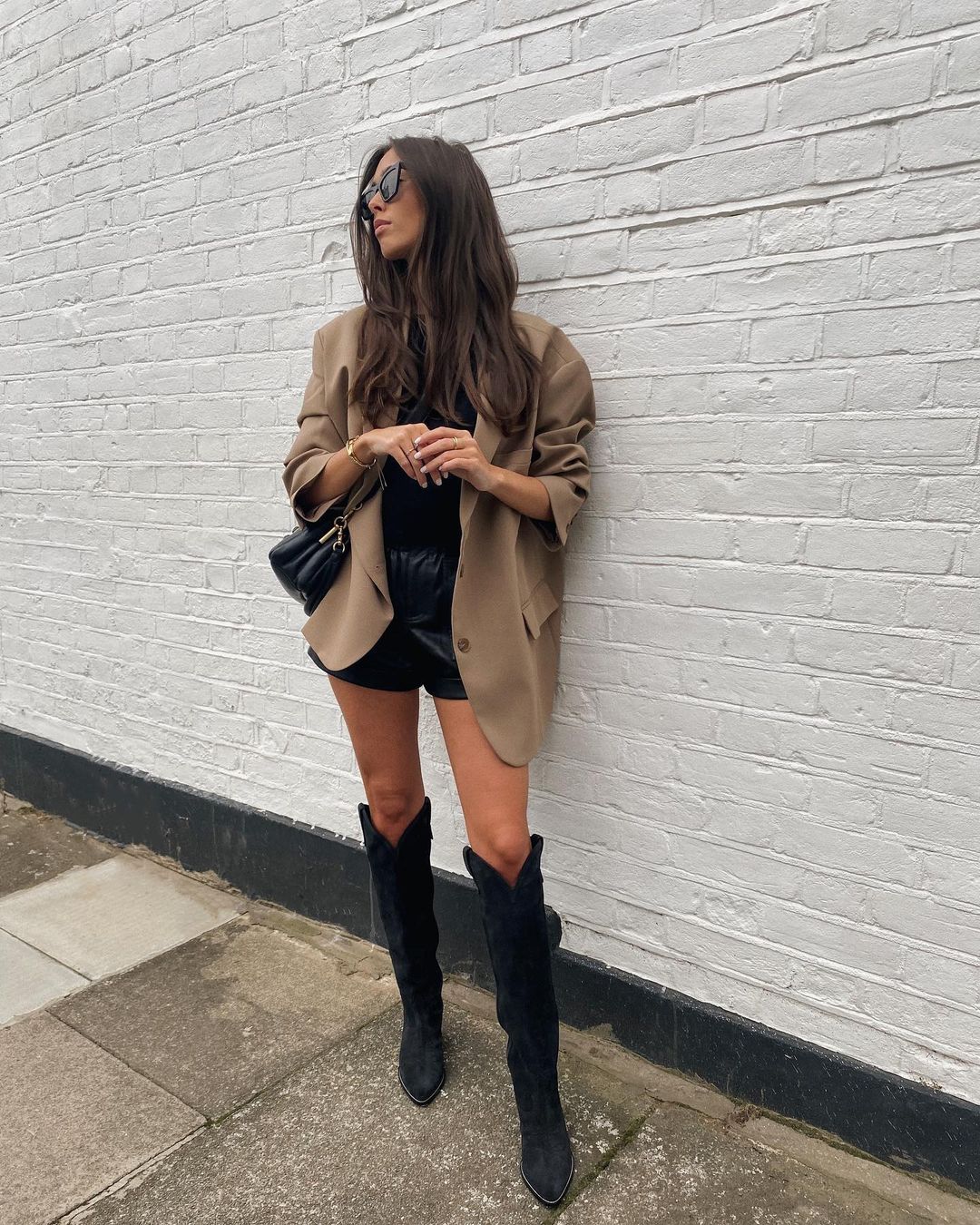 Photo via @millyhobbs
10) Short Story
With the right styling, even shorts can be worn during the transitional period between summer and fall. Leather shorts are foolproof as the fabrication is already well equipped for the chilly weather. As for the bottom half, tall boots will be your best friend to further prep your bottoms for the change of seasons. If you want the ultimate trend savvy look, consider a western style or equestrian rider boots to score twice the style points. 

(Visited 1 times, 1 visits today)