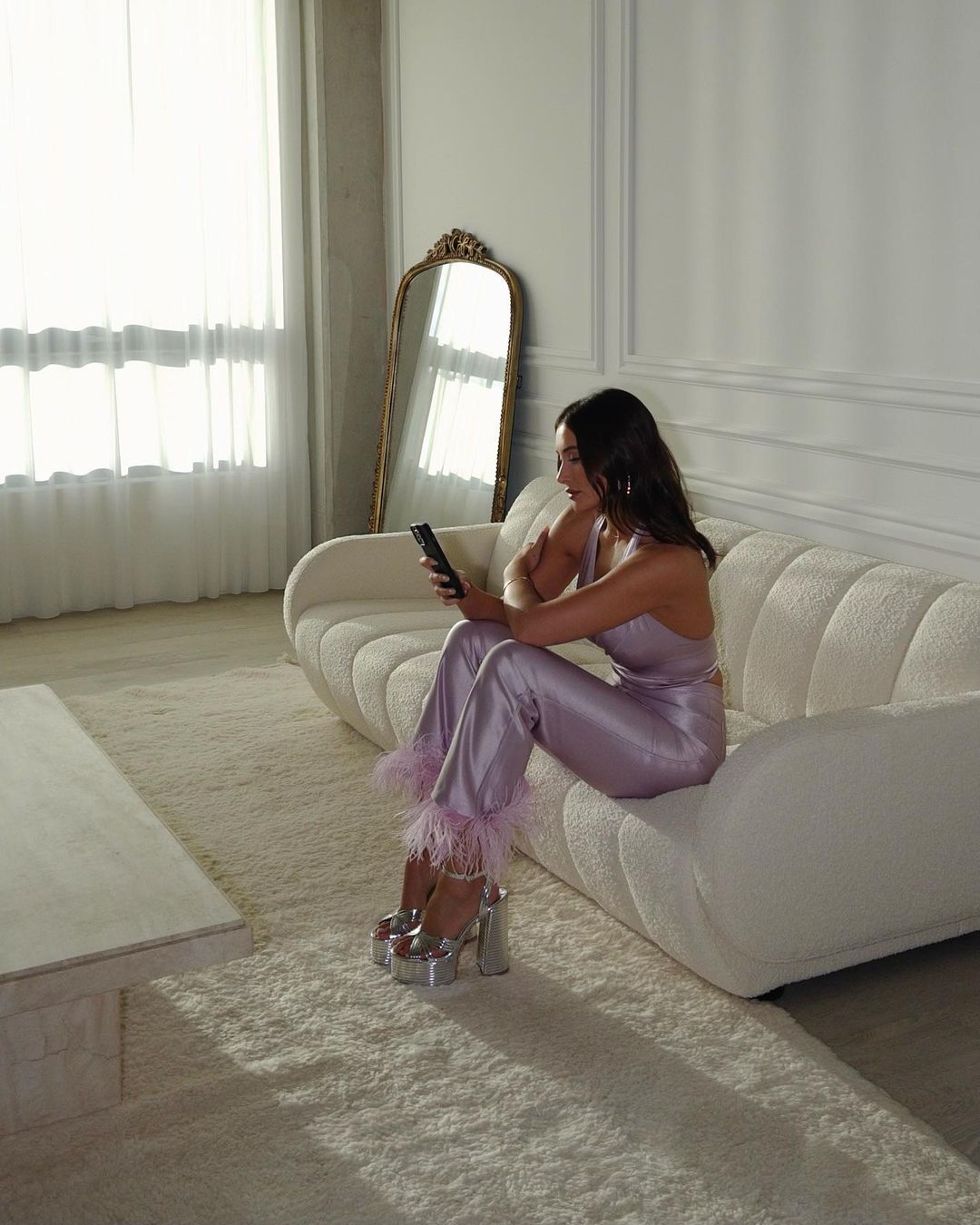 Photo via @sarahhashcroft
If there is one thing we love at The Cool Hour, it's a fun night out. From gathering for dinner with friends to party hopping and staying out well past our bedtime, we'll take any excuse to get dressed up. In fact, getting ready for a rendezvous during the nighttime is almost sanctimonious in nature. It's not only a chance to finally experiment with blazing new makeup looks but you get to carefully style your hair just so – and of course, there's the opportunity to dress your best. The end goal is to be as comfortable as possible through the night, yet sexy enough to feel confident. Lucky for you, we have a myriad of inspiration for night out looks. From glossy fabrics to subtly sultry details, we've rounded up our top 10 favorite outfits for a night out on town. Get ready to dress to the nines for your next after-dusk adventure. Cheers.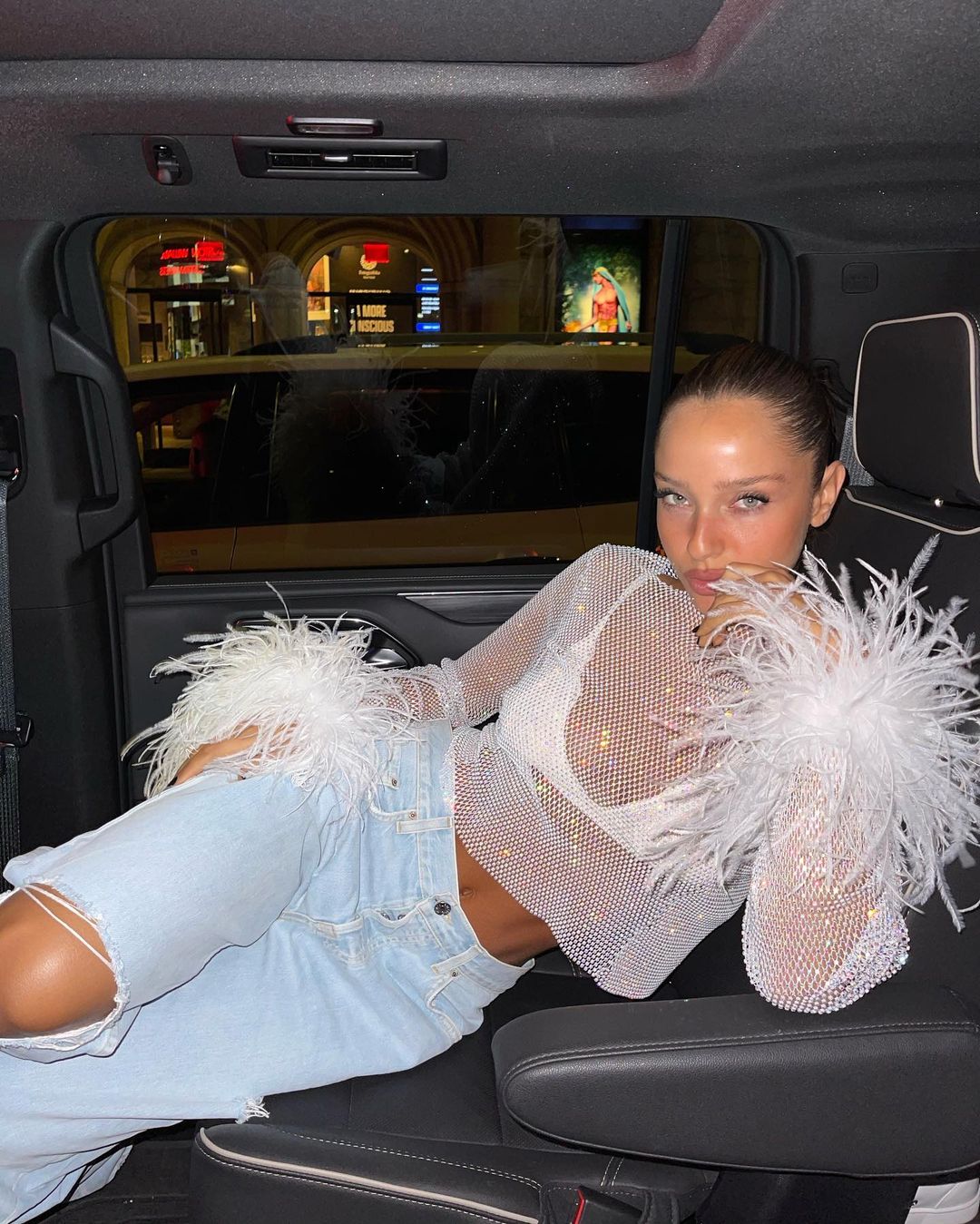 Photo via @neta_alchimister
1) Ruffle Some Feathers 
When feeling dramatic, there is no better trend to turn to than feathers. This flamboyant, glam accent is enough to make anyone look and feel their best. One of our favorite ways to conquer this trend is with a fun, party-ready top. The blend of embellished mesh and added feathers are enough to dress up any pair of jeans as Neta demonstrates above.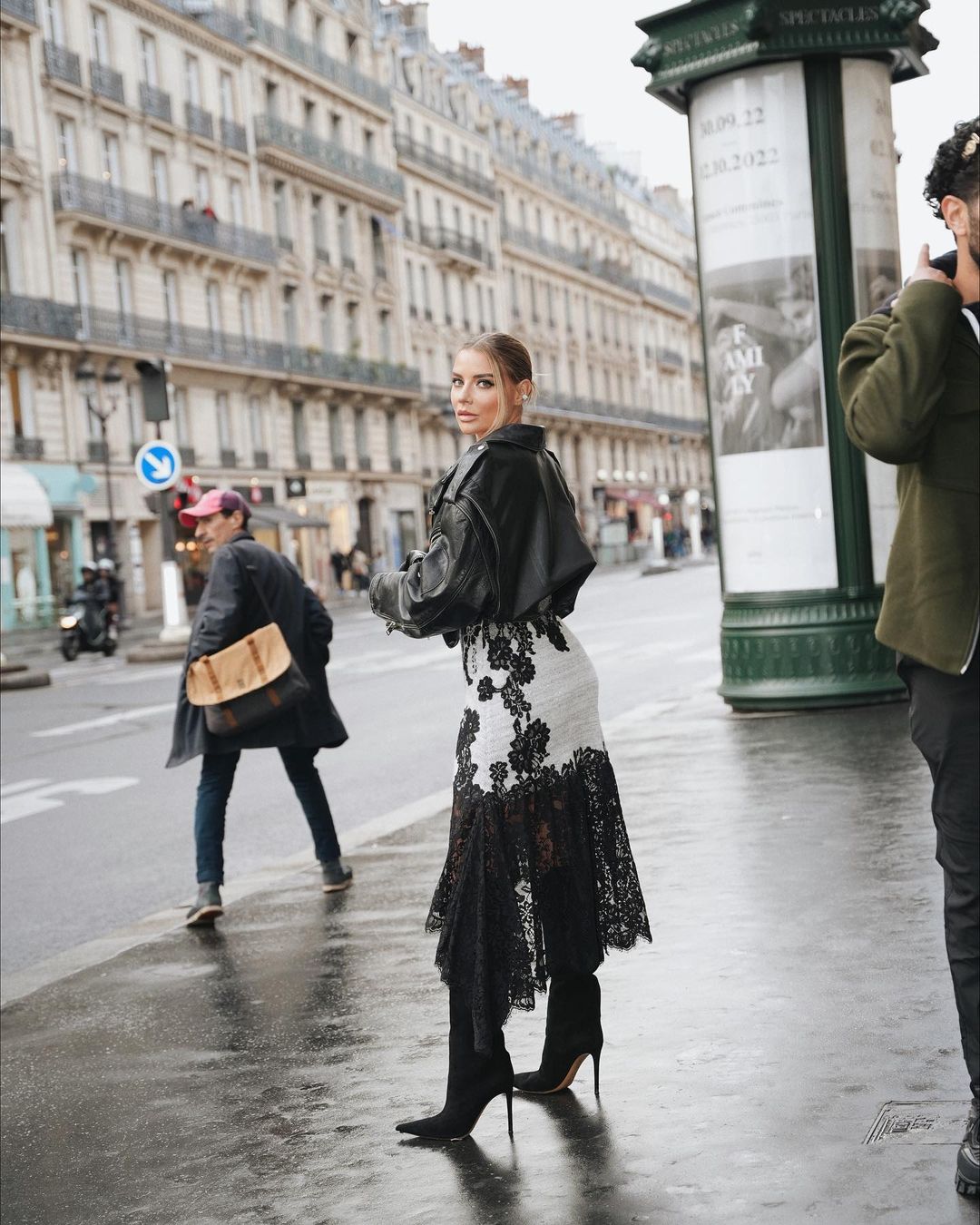 Photo via @veronicaferraro
2) Lovely in Lace
Get in touch with your romantic side for your next night out. Nothing conjures up feelings of love more than a little lace. Veronica is pictured stepping out in a stunning dress with a delicate lace hemline. She opts to add an edge to the look by layering a leather jacket over top. Nothing says iconic duo like a leather and lace pairing.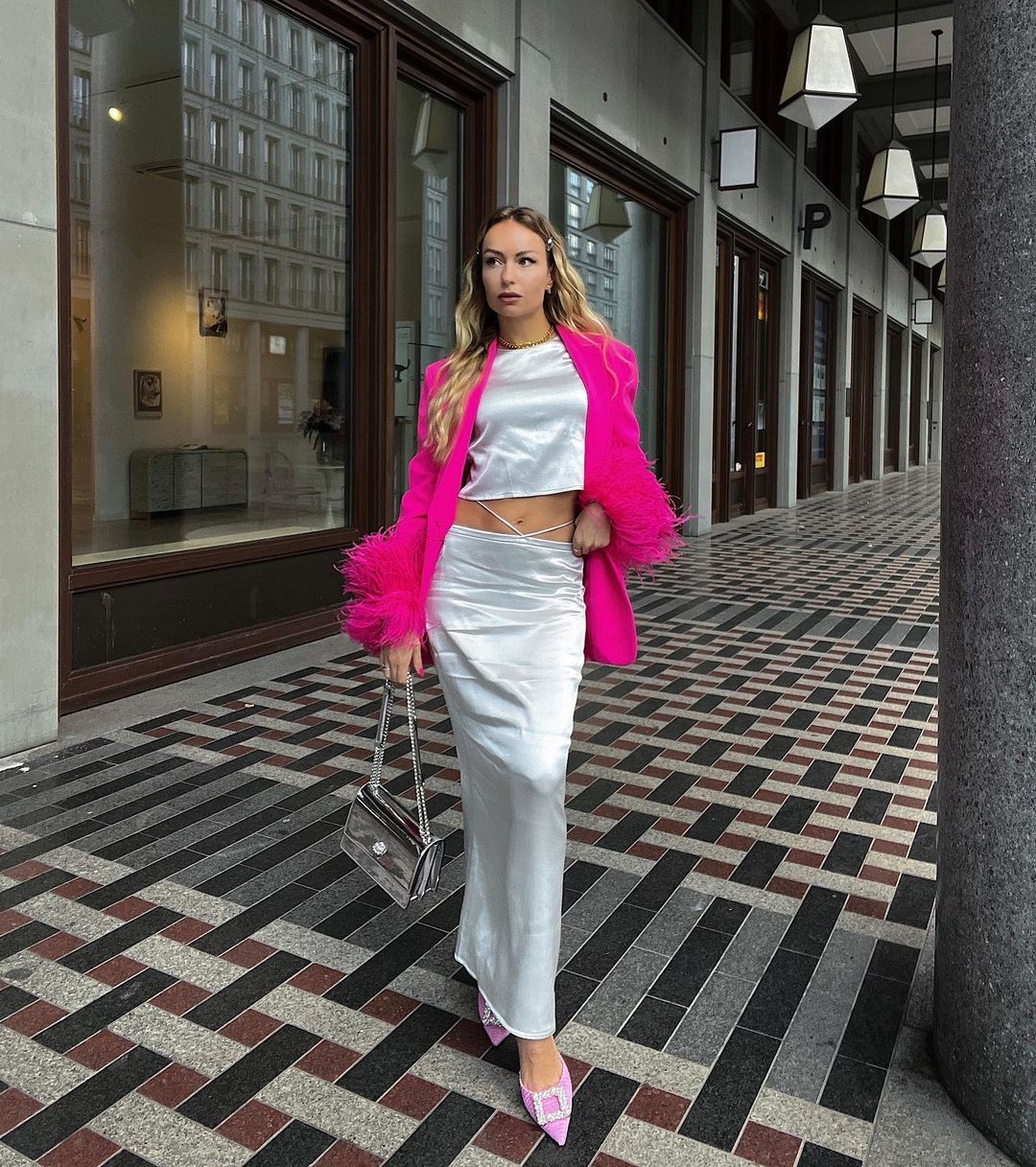 Photo via @olgaliberlin
3) Metallic 
For those occasions when you plan on dancing into the wee hours of the night, you'll want an outfit that can keep up. Enter the metallic trend. Fabrications with a bit of shimmer and shine are perfect for making a statement everywhere you go. You can even go the extra mile by integrating other flashy accessories, such as a reflective handbag or crystal embellished heels. After all, more is more, right?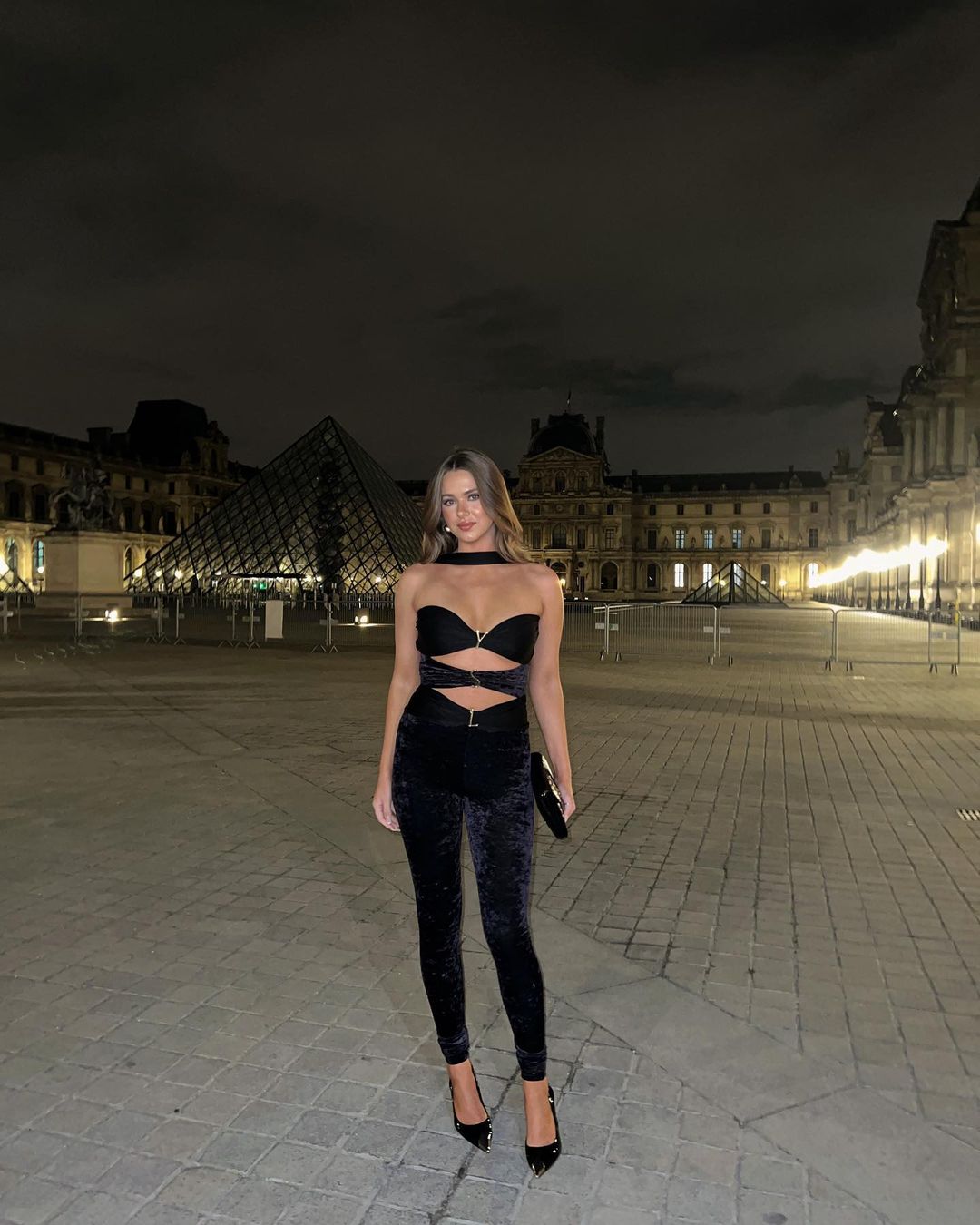 Photo via @sophiesuchan
4) Cutout Jumpsuit
Looking for a major impact outfit with low to minimal effort? Then lean into the jumpsuit as your weapon of choice. This all-in-one look is one of our favorite tricks to employ, especially when it comes to spontaneous nights out. And if you want to take things to the next level, consider investing in jumpsuits with cutout detailing for a uber sultry look that will be hard for anyone to ignore.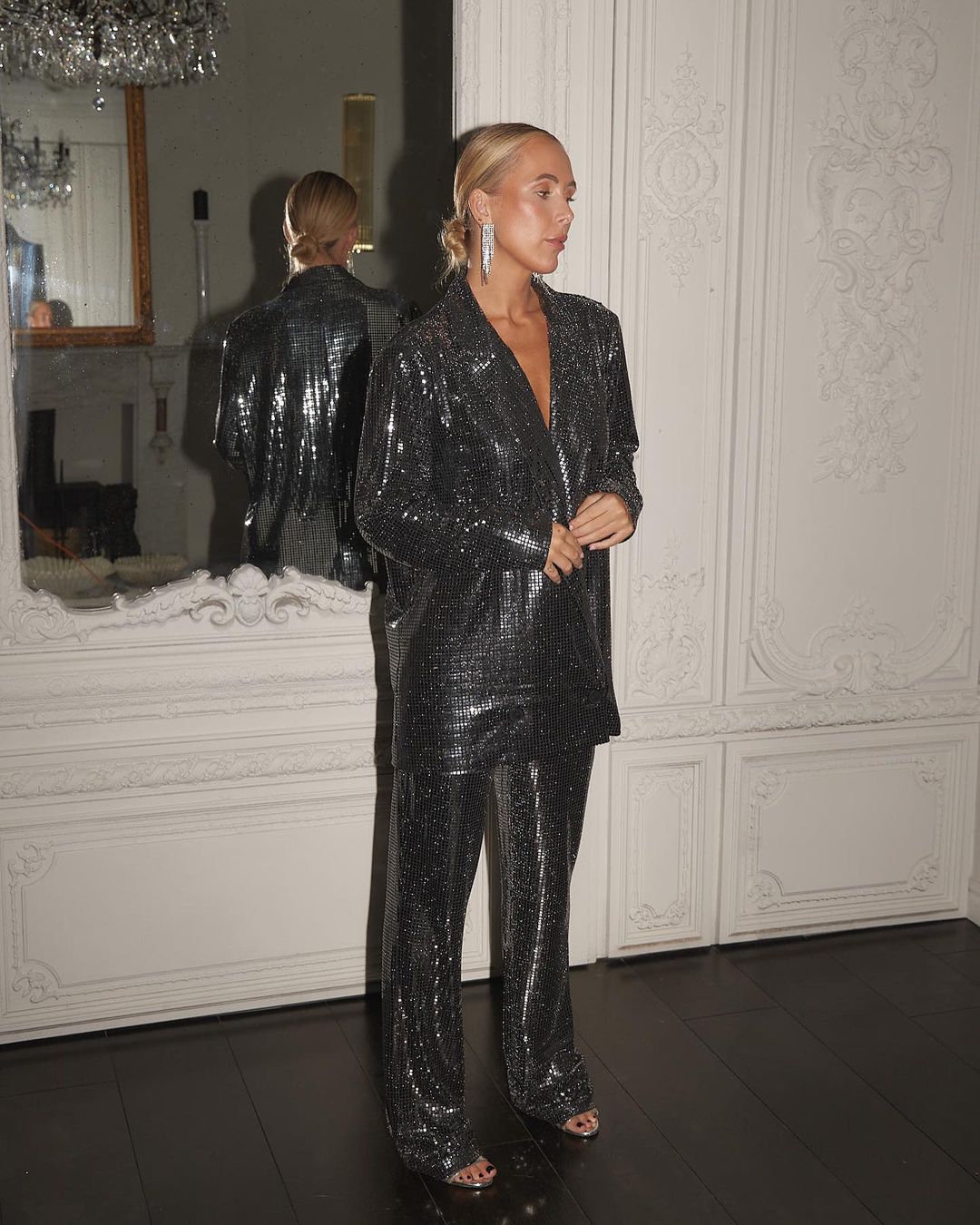 Photo via @georgwhite
5) Shimmering Sequins
This celebrity approved trend is shaping out to be one of the most sought after night out looks of the season. In previous years, sequins were only to be worn on New Years Eve, but this year, fashion girls are taking any nighttime endeavor as an excuse to bust out a head-to-toe sequined look. The glimmering embellishment looks good on anything from a blazer and pant set to a full-on sequin gown so the options are truly limitless.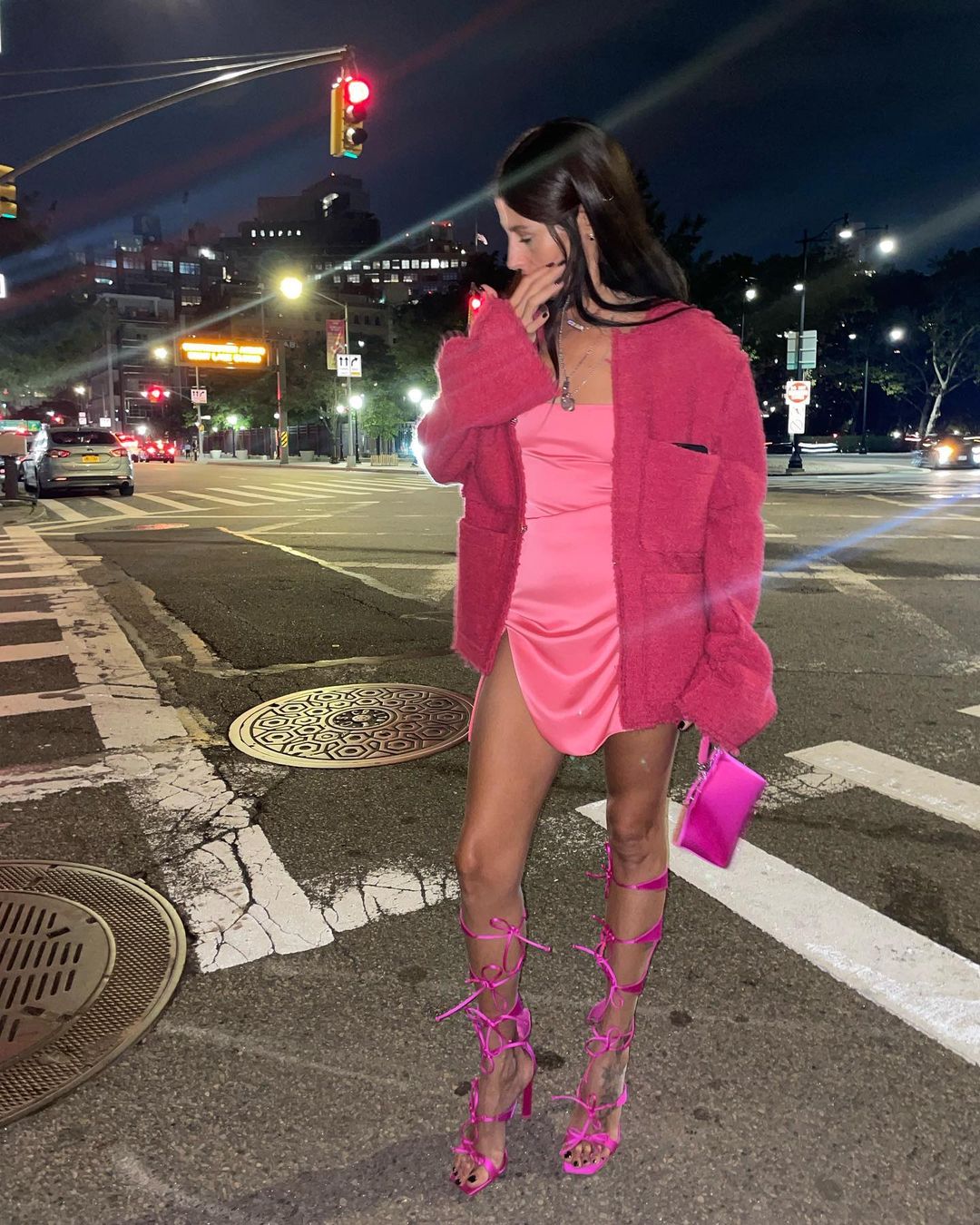 Photo via @gildaambrosio
6) Barbiecore
Jump on the barbiecore trend for your next night out if you want to embrace your feminine side. Rather than painstakingly trying to coordinate a specific pink pantone for every item in your look, mix different shades for added dimension as Gilda does. Her pink textured shacket, slip skirt, and lace up heels offer a unique twist on the hot pink movement.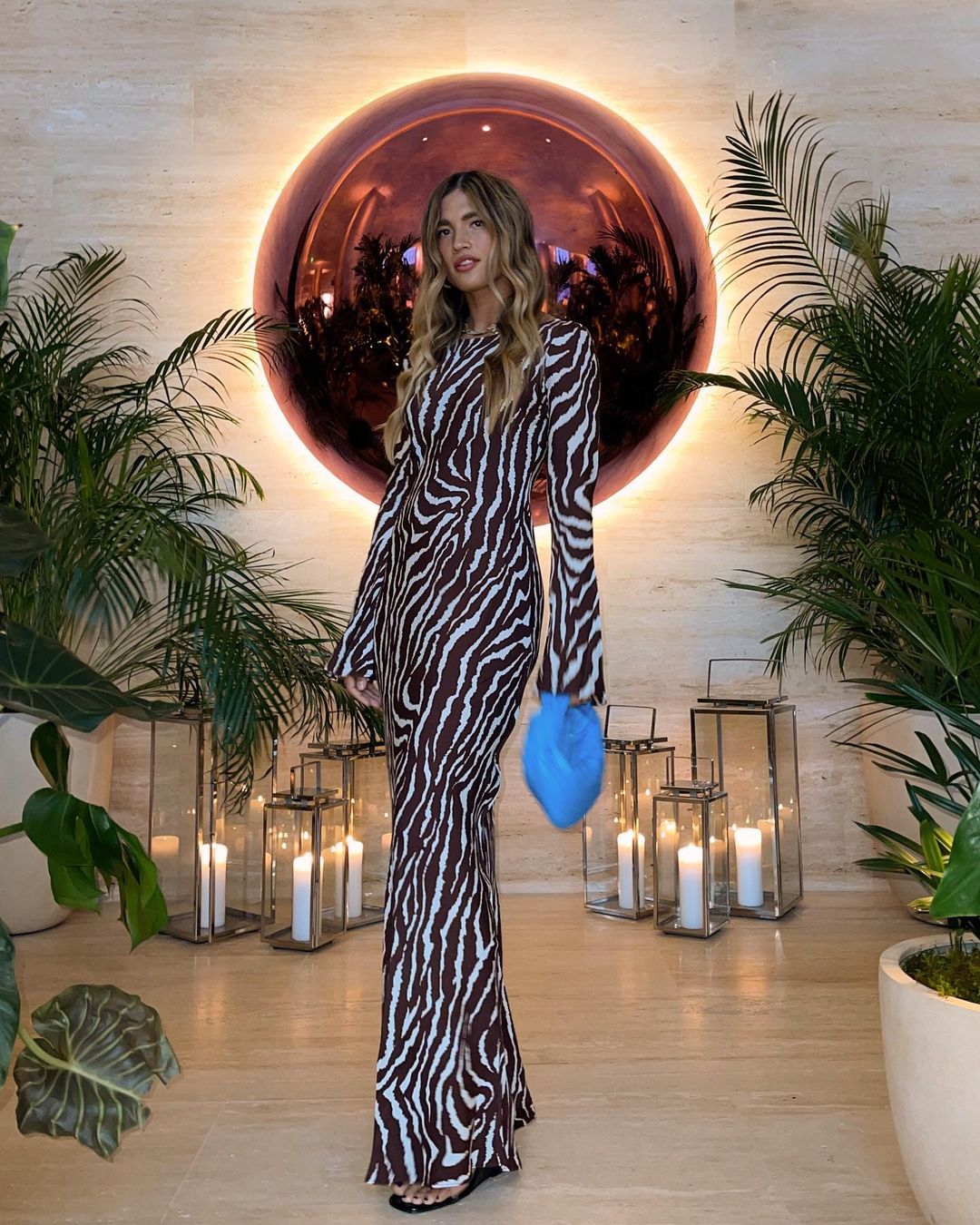 Photo via @rocky_barnes
7) Printed Dress
One way to secure the title for best dressed is to shop for pieces in outstanding prints. In our humble opinion, the bolder, the better. After all, nightly excursions are a chance to break free from your usual day-to-day style, so don't be afraid to amp it up. This influencer understands the sheer power of a statement print and opts for a maxi gown in a striking zebra pattern. The same effect can be achieved with any print (as long as you wear it loud and proud).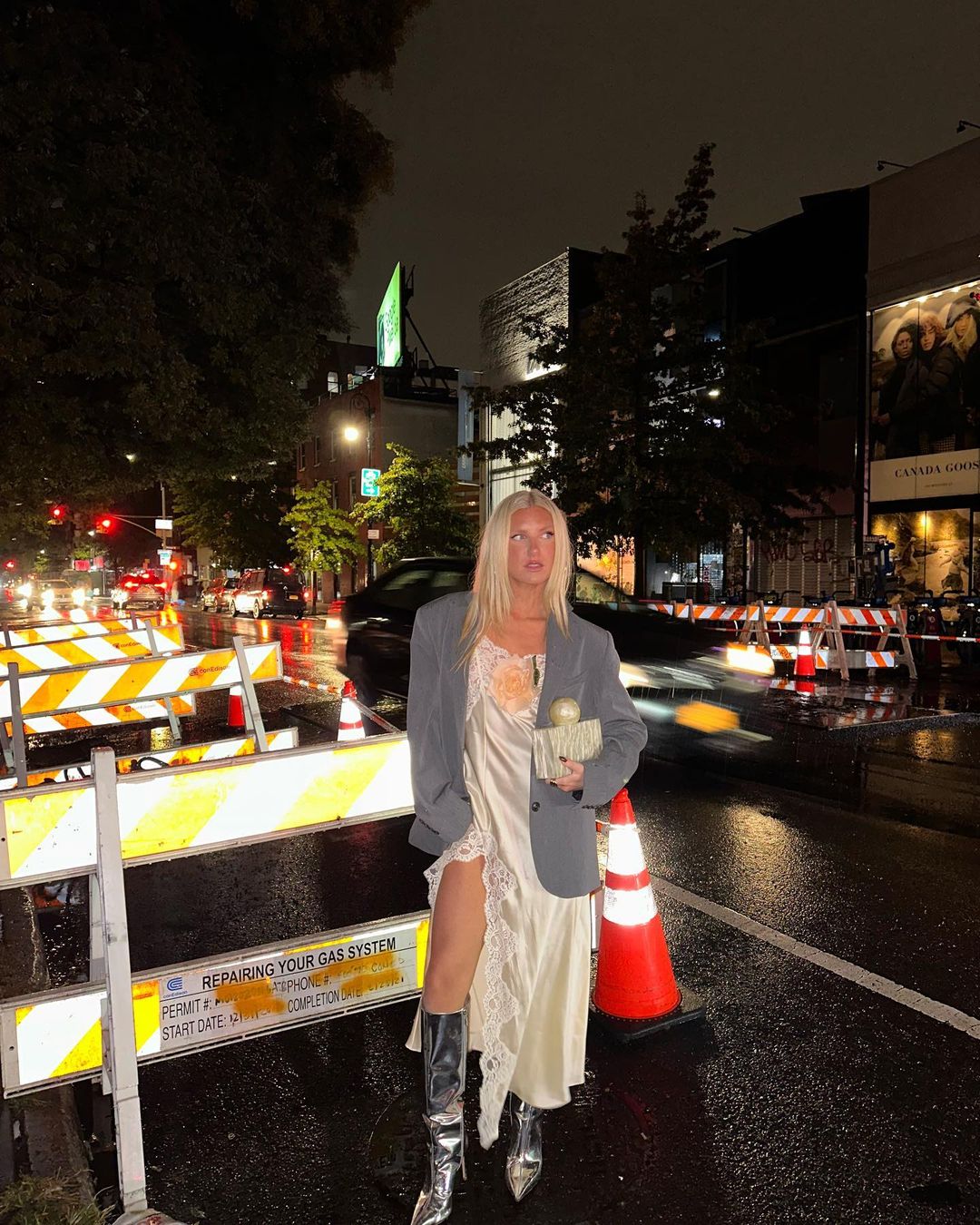 Photo via @acquired.style 
8) Silk Sonic
Next time you find yourself at crossroads, try dipping into your stash of lingerie. Silk and lace adorned slip dresses happen to be perfect not only for your beauty sleep but for a late night in the city. Brigette partakes in this trend by styling her lingerie dress for an eventful outing. We love the unexpected element of flashy metallic boots for a going out look that screams modern romance.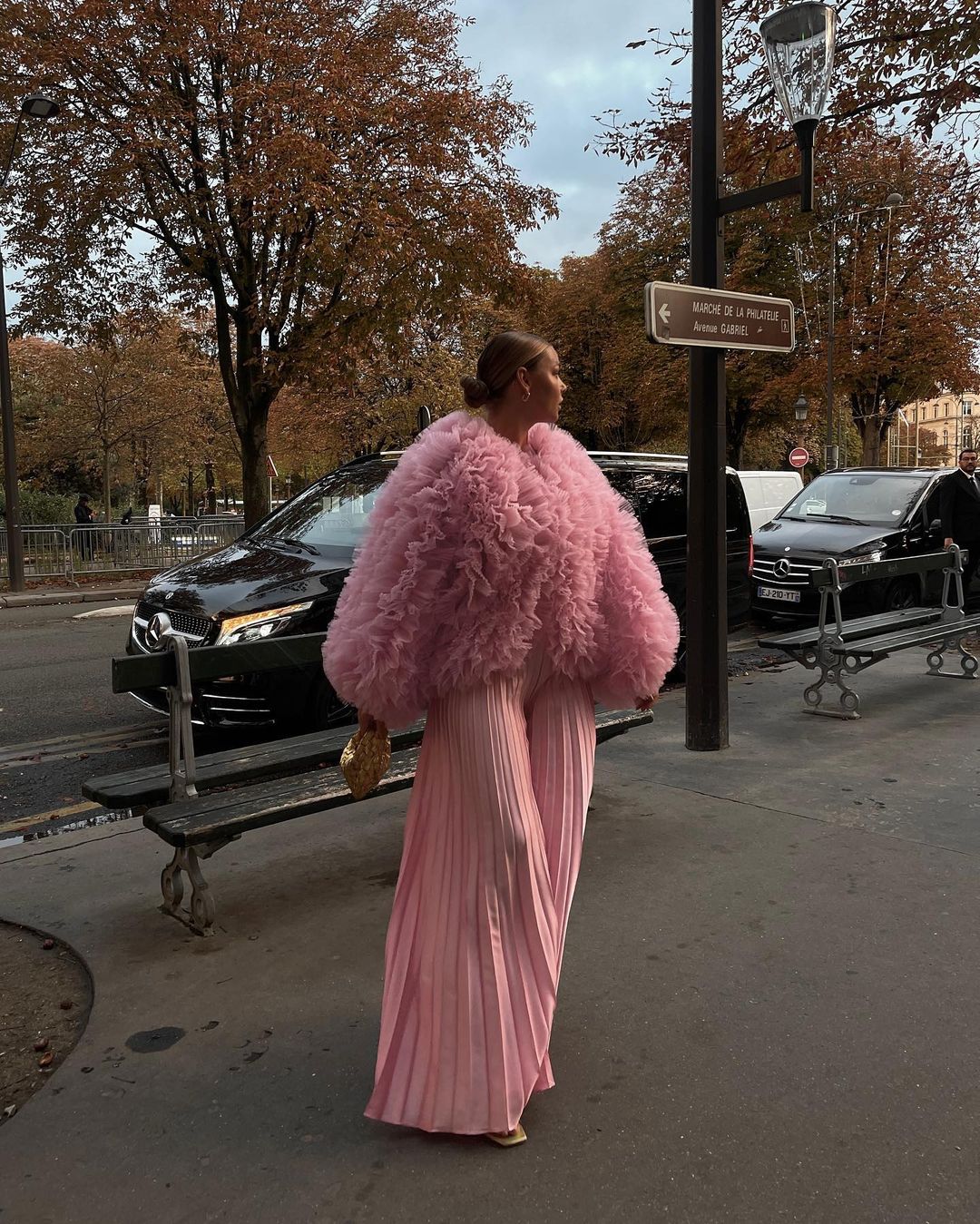 Photo via @vivianhoorn
9) Tulle
Elegant evenings call for an equally elegant outfit and this influencer makes a strong case for pink tulle. The airy, voluminous fabrication always manages to whisk us off into a princess-like fantasy. Use that to your advantage and match a full jacket to a cascading skirt for an ethereal evening look. It's the kind we'd wear to holiday parties, balls, and more.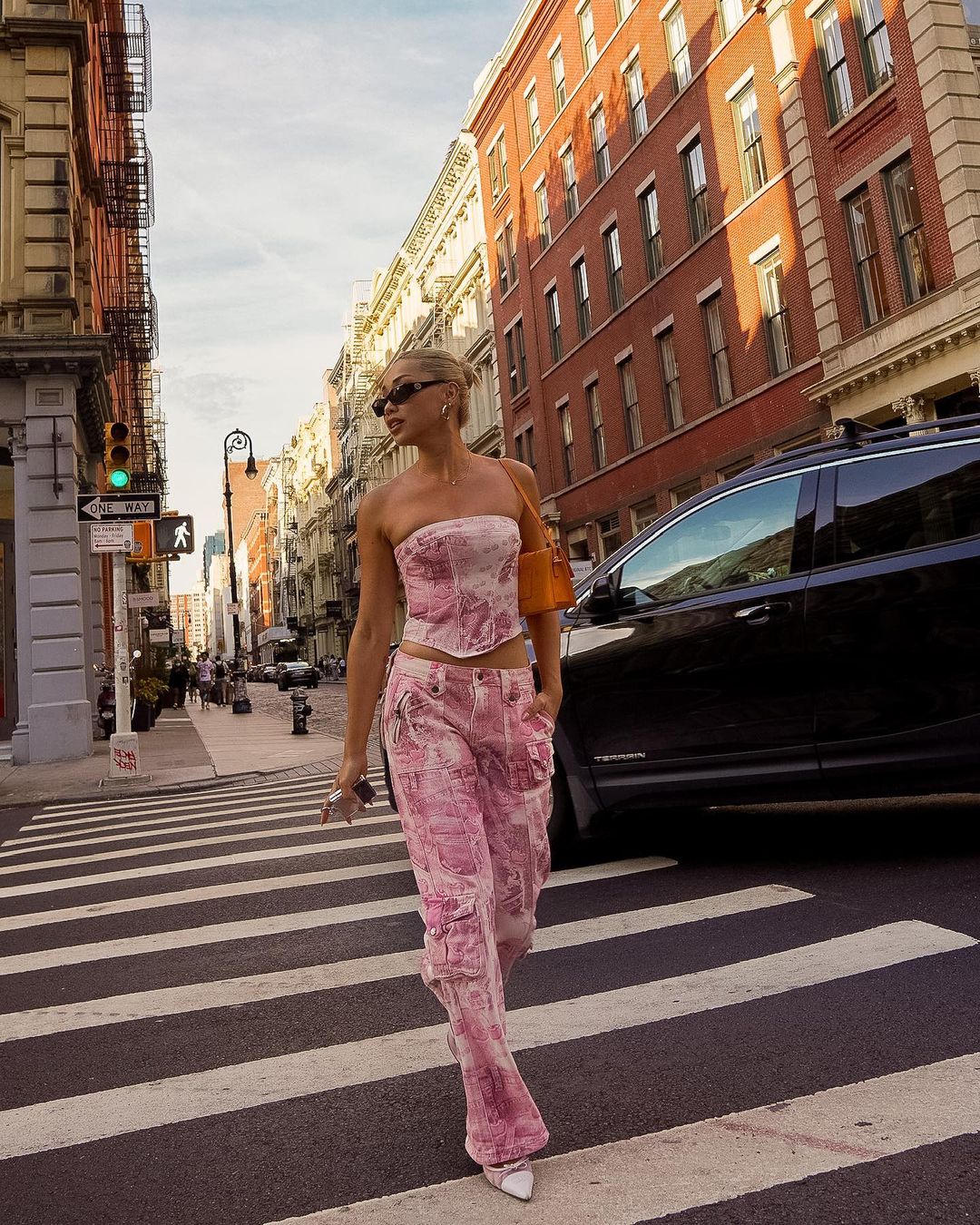 Photo via @francislola
10) Corset + Cargos
At the end of the day, if you aren't really a dress or skirt kind of girl, there is no sense in forcing it when you're going out. Instead, try this alternative formula: corsets and cargo pants. Corsets are a staple in every cool girl's closet and can be used to dress up a pair of casual bottoms for a fun night out. Francis styles her set with a pair of kitten heels – but if those aren't your thing either, simply swap for sleek boots and you'll be ready to party the night away. 

(Visited 1 times, 1 visits today)