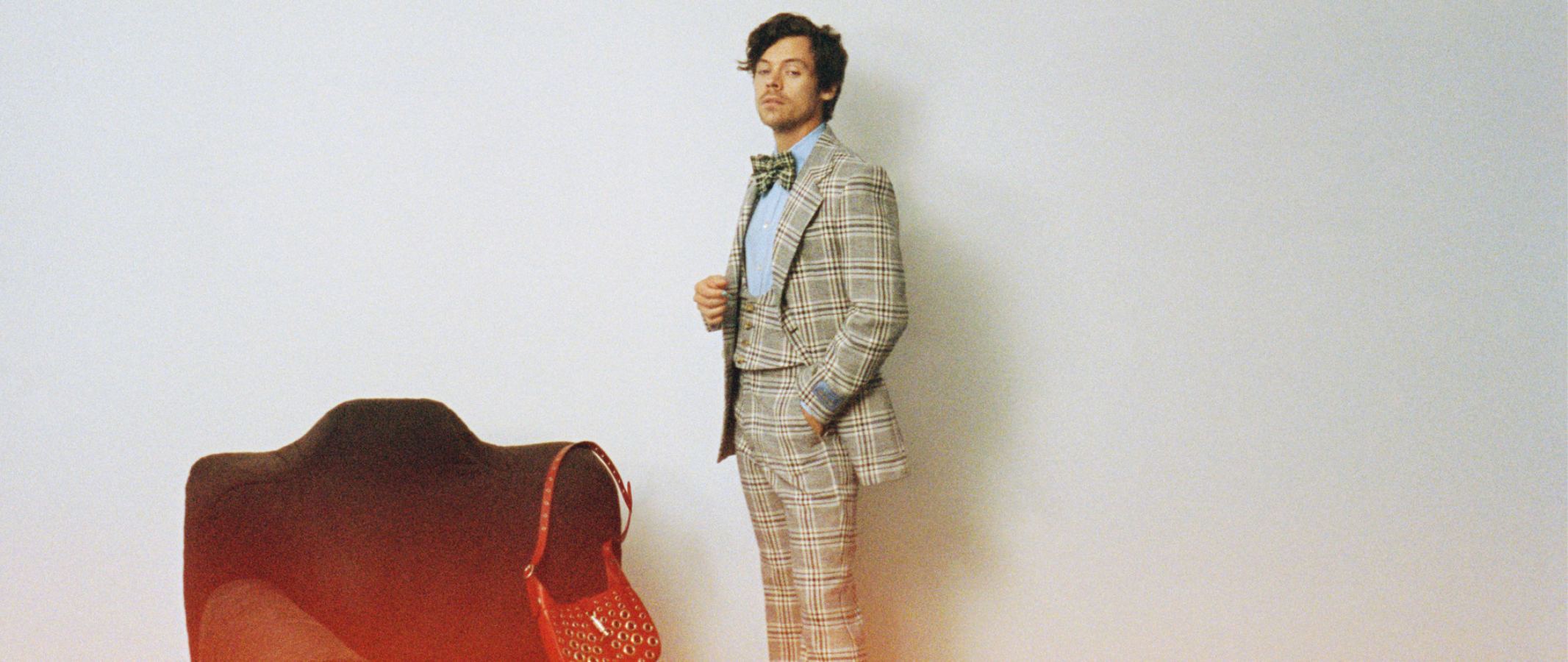 In the midst of his nation-wide tour, the iconic Harry Styles x Gucci collection has finally arrived after months of anticipation. HA HA HA, which is representative of Harry and Alessandro Michele's initials, was initially teased to fans back in June. And the vintage-inspired pieces were finally released on Thursday, November 3.
The idea and motive behind the collection was to challenge the rigidity of masculine gender expression, a movement that Styles has been at the forefront of for years. In an official statement by the luxury house, they state that "it is playful and designed to act as a new vision of beauty, crafted with liberating codes that eliminate the ritual complexities of fashion collections and produce the sustainable spontaneity of ease."
Each piece of the Harry Styles x Gucci collab is fun, whimsical, and bold. Items include a three-piece plaid tailored suit set, a printed sweater vest, graphic tees, and more. As far as accessory counterparts to the clothing, there are a few new renditions of the Jackie 1961 shoulder bag (including a full studded version), a suitcase emblazoned with cheetah print, and leather boots with heart patches.
After years of Harry being a Gucci ambassador, constantly wearing the designer label to red carpet events, the partnership only seems natural and fitting. The exclusive Harry Styles x Gucci HA HA HA collection is now available to shop on Gucci.com. It will also be available to shop in person in major cities such as New York, Los Angeles, Las Vegas, and Chicago. Despite the price tag, we expect that the collection will undoubtedly start to sell out soon, so act fast.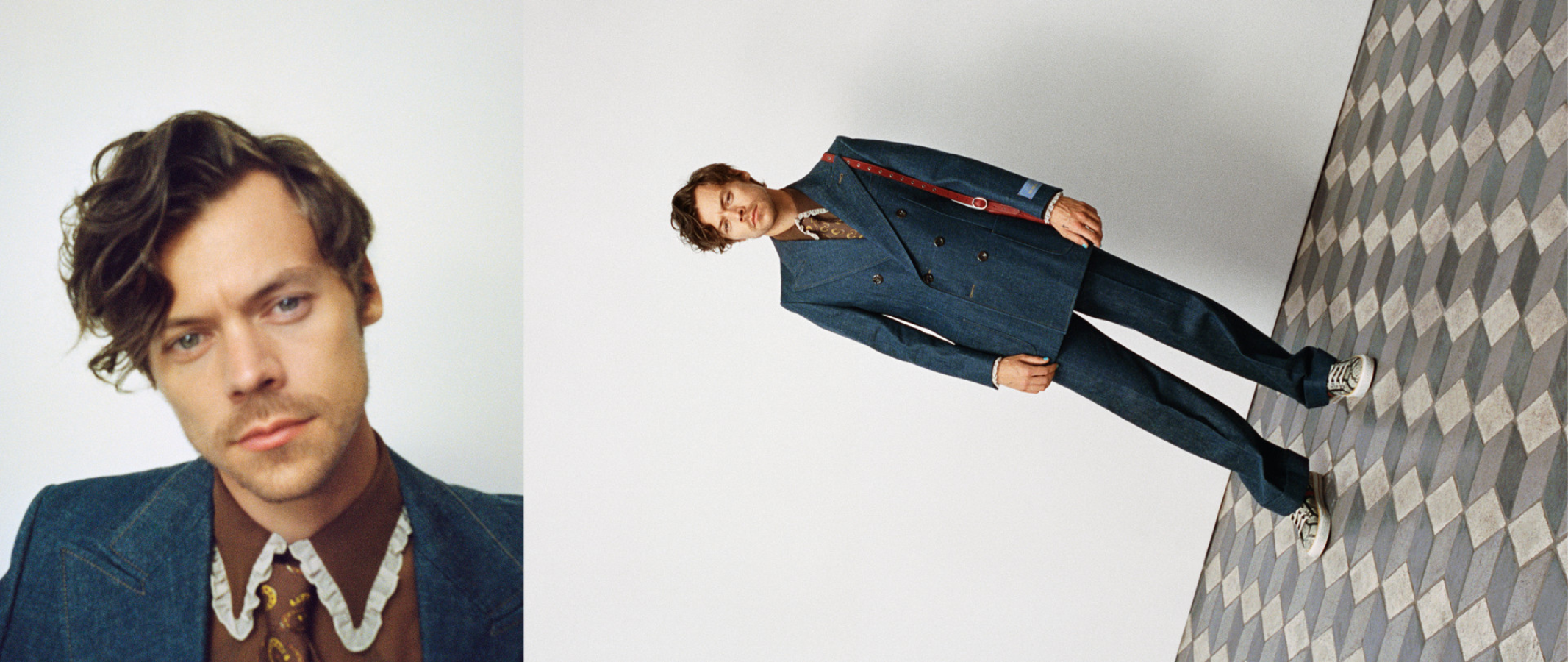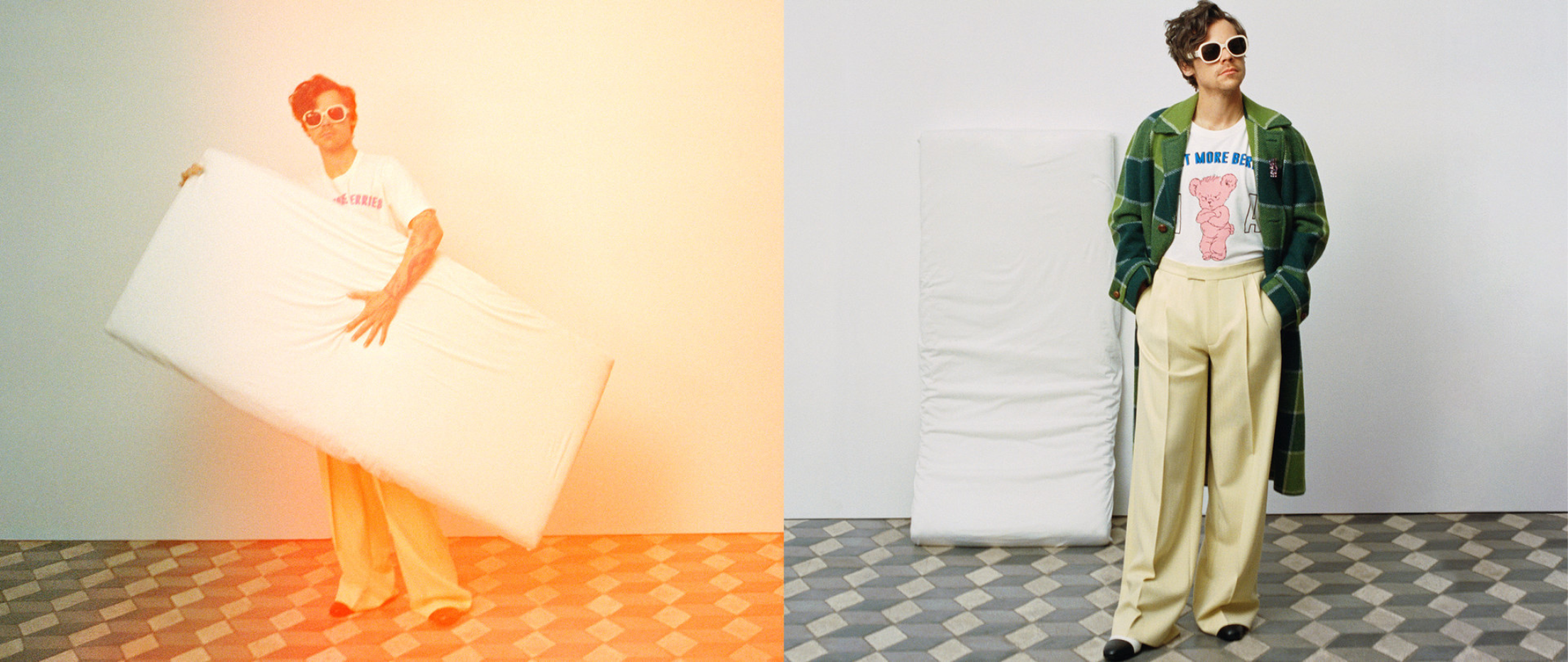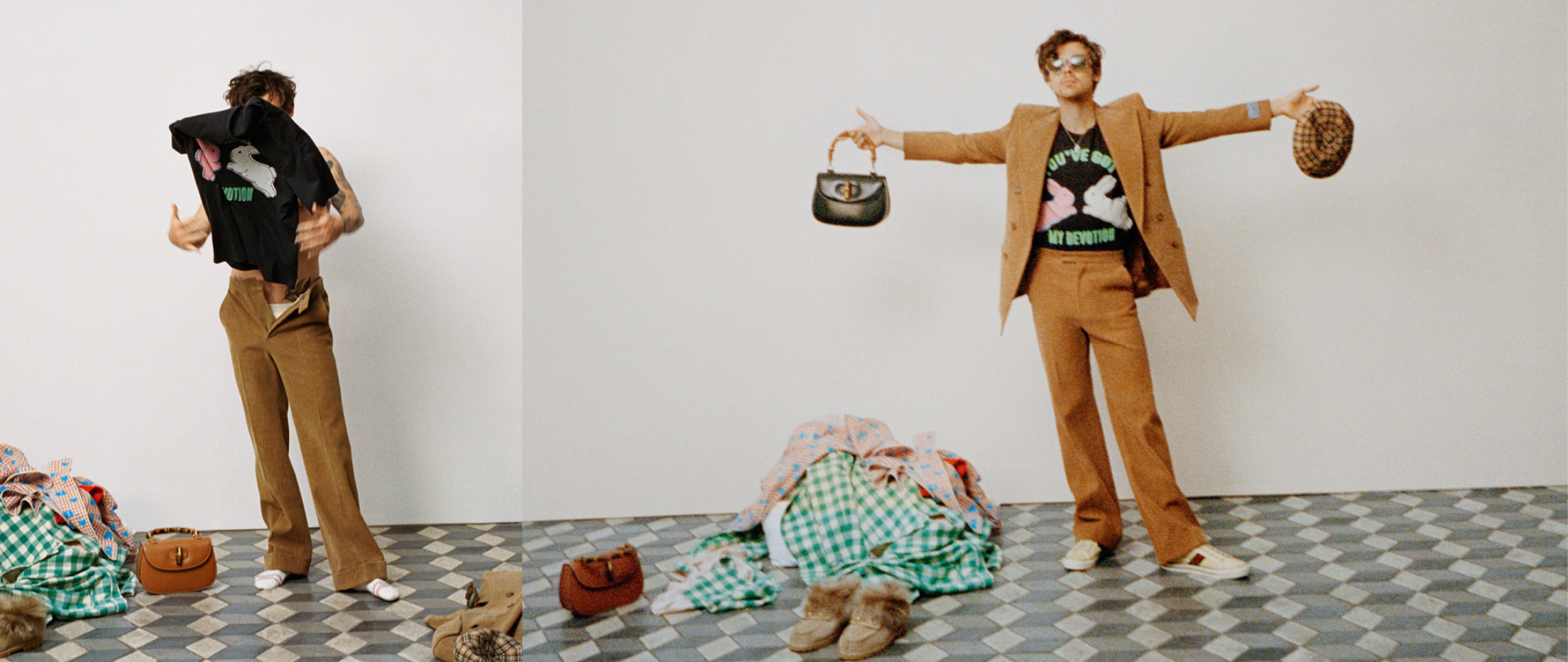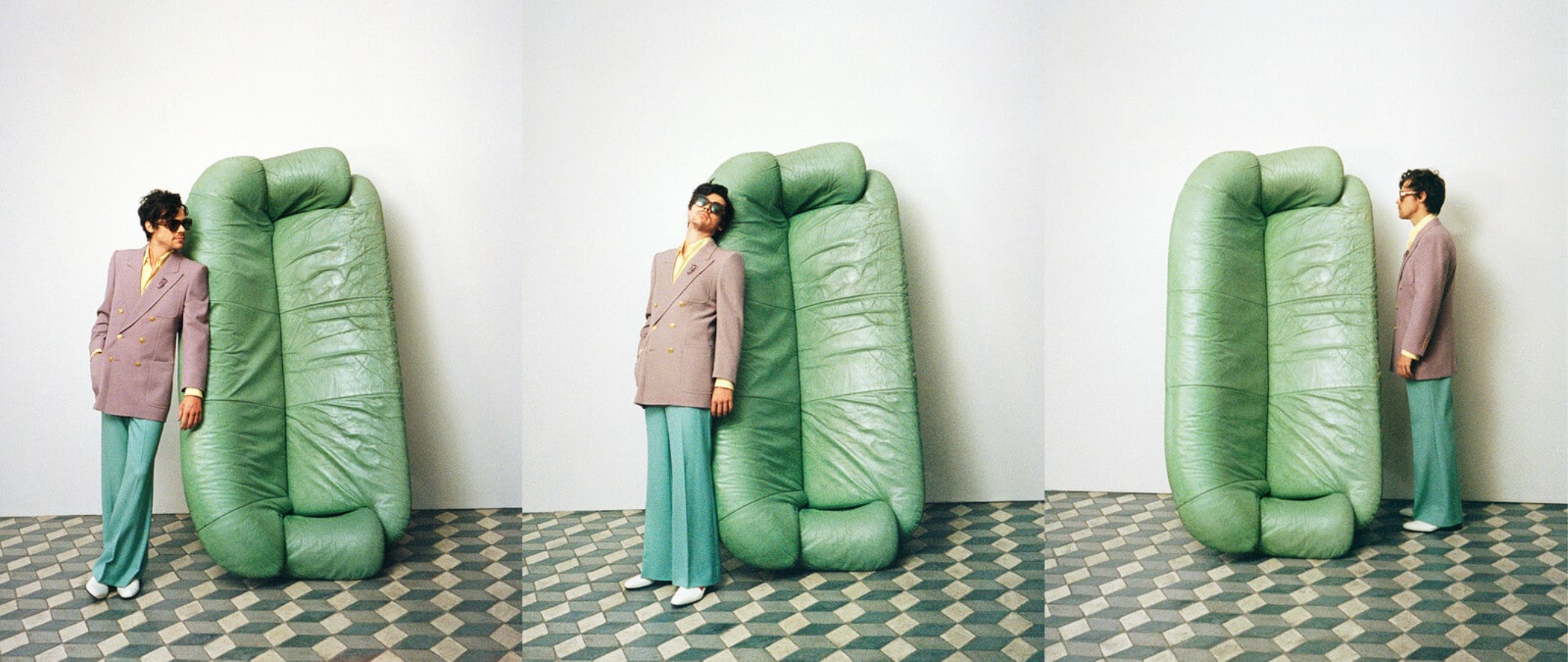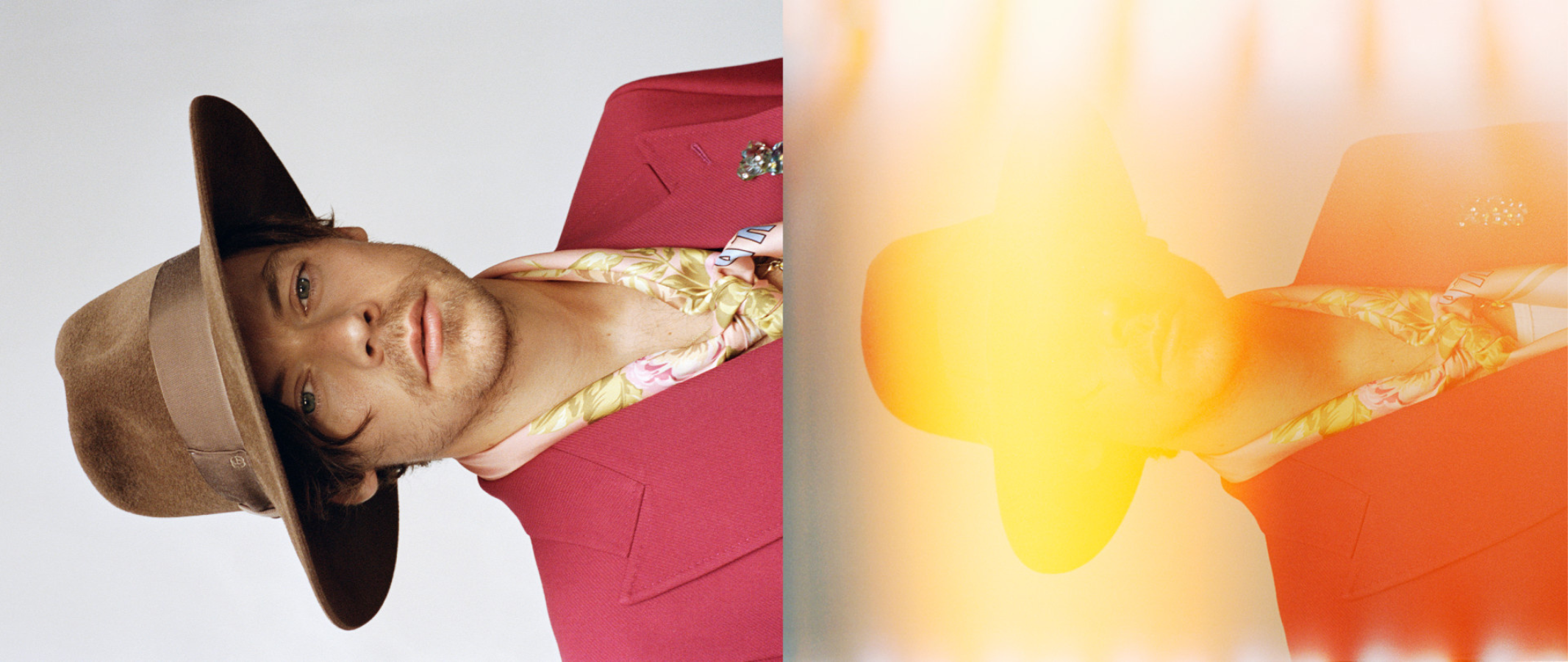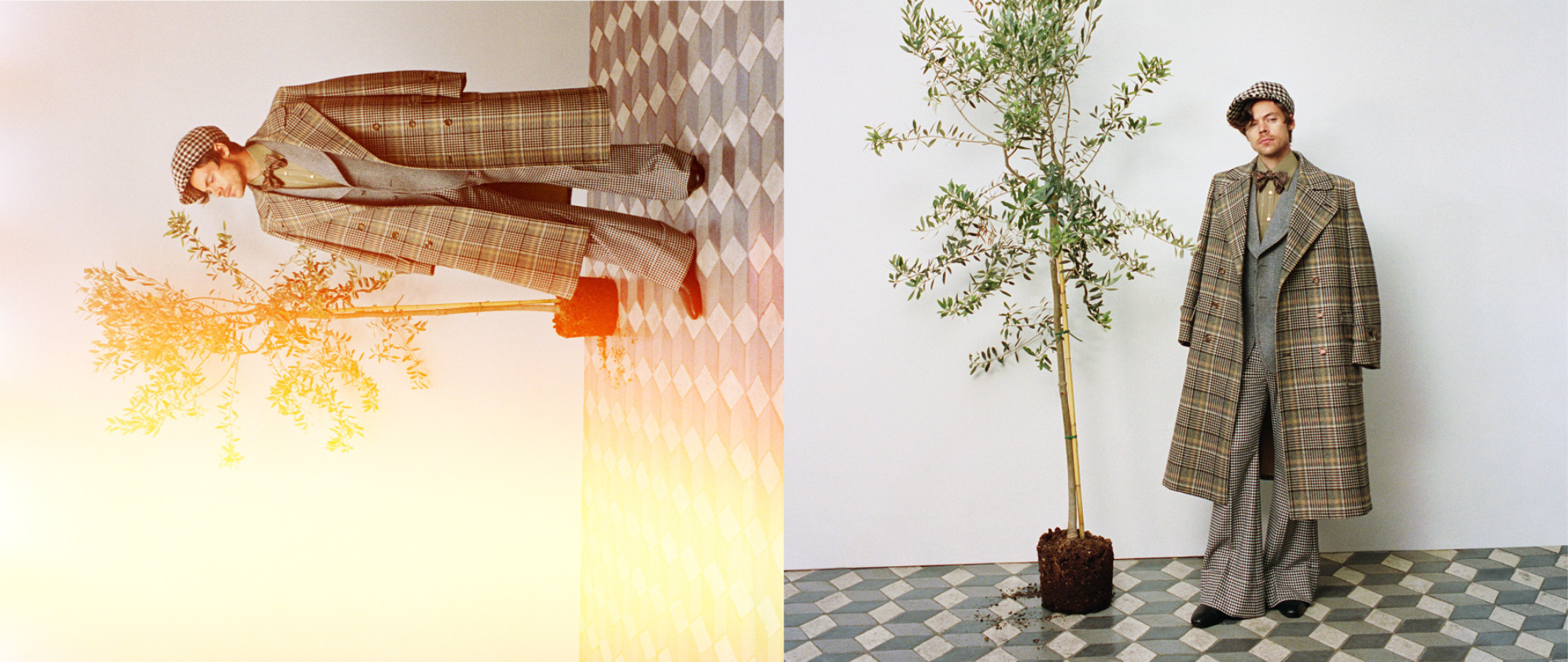 (Visited 1 times, 1 visits today)