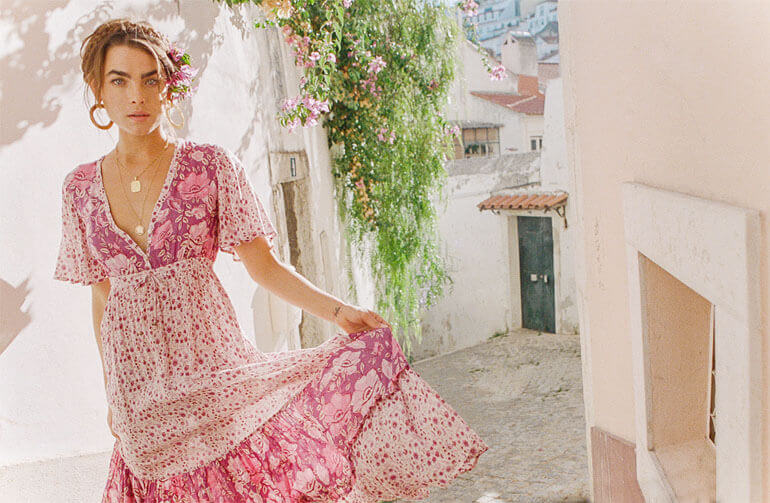 Peasant tops, flowy fabrics, and floral prints… Oh my! Any guesses on what we're going to be chatting about today? If you guessed bohemian style, then you're absolutely correct. Whether bohemian style is something you're trying to embrace, your closet is already stocked full of bohemian dresses, or perhaps boho fashion just isn't really your jam, we invite you to approach this list with an open mind. You may be surprised to discover an online bohemian clothing store that perhaps you've never heard of and could grow to love! And hey, not to mention, no matter what your style preference, we truly believe this is a list of labels that every fashion connoisseur must, must, must know. Because really, regardless of personal taste, fashion is all about being aware of various styles and trends. So sit back, relax, and enjoy as we discuss all things boho fashion. You've got some new labels to try! Better get exploring.
Our top ten favorite bohemian inspired labels:

1) Spell & The Gypsy Collective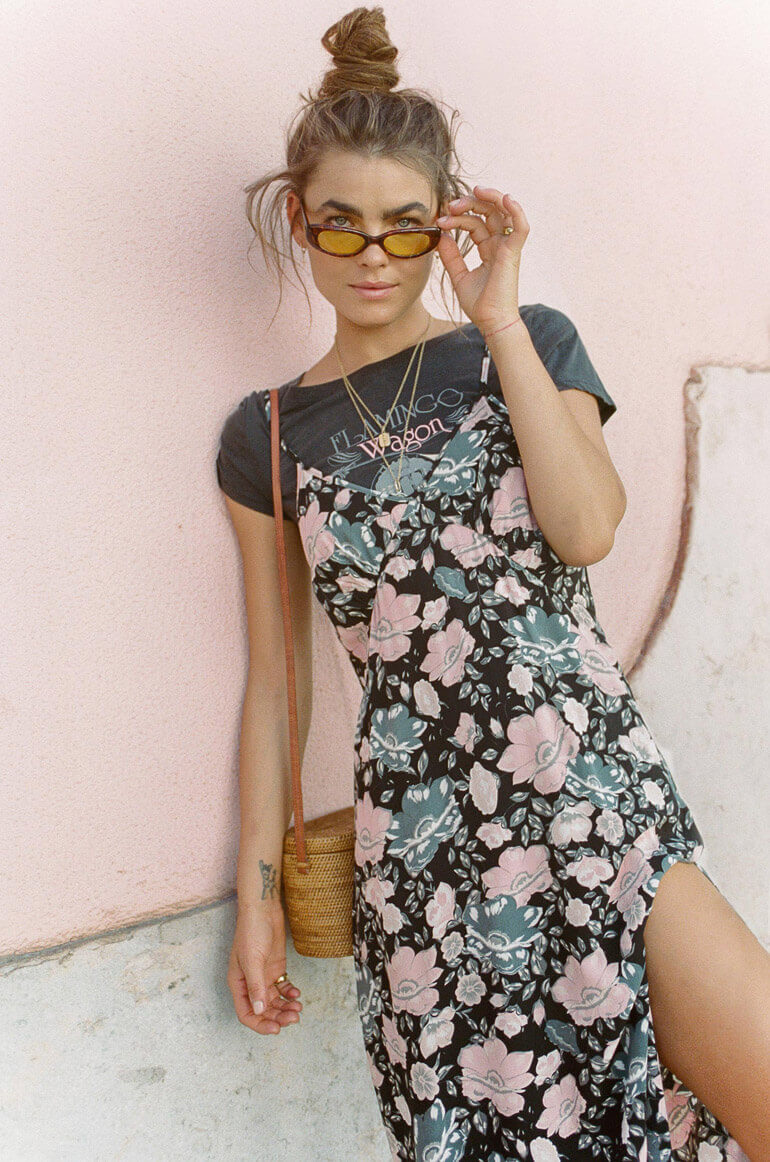 Let's start this little list off on a high note, shall we? When it comes to all things boho fashion, there's no doubt that Spell & The Gypsy Collective certainly knows what's up. Founded by two sisters, this gem of an online bohemian clothing store has a strong focus on pretty florals, feminine flair, lace, and all things vintage. Whether you're looking for everyday boho fashion, boho bridal, or even boho fashion for kids, Spell & The Gypsy Collective has you covered. Browse through this assortment, and we know you'll be itching to get on the beach, skipping through a field, or just letting your gypsy soul shine. Trust us, embrace the bohemian style of Spell & The Gypsy, and watch as you quickly discover fashion pieces that transport you back in time and set your hippie heart a-blazin'. Once you see their line, you'll know exactly what we mean. Boho fashion at its finest right here.

2) Jen's Pirate Booty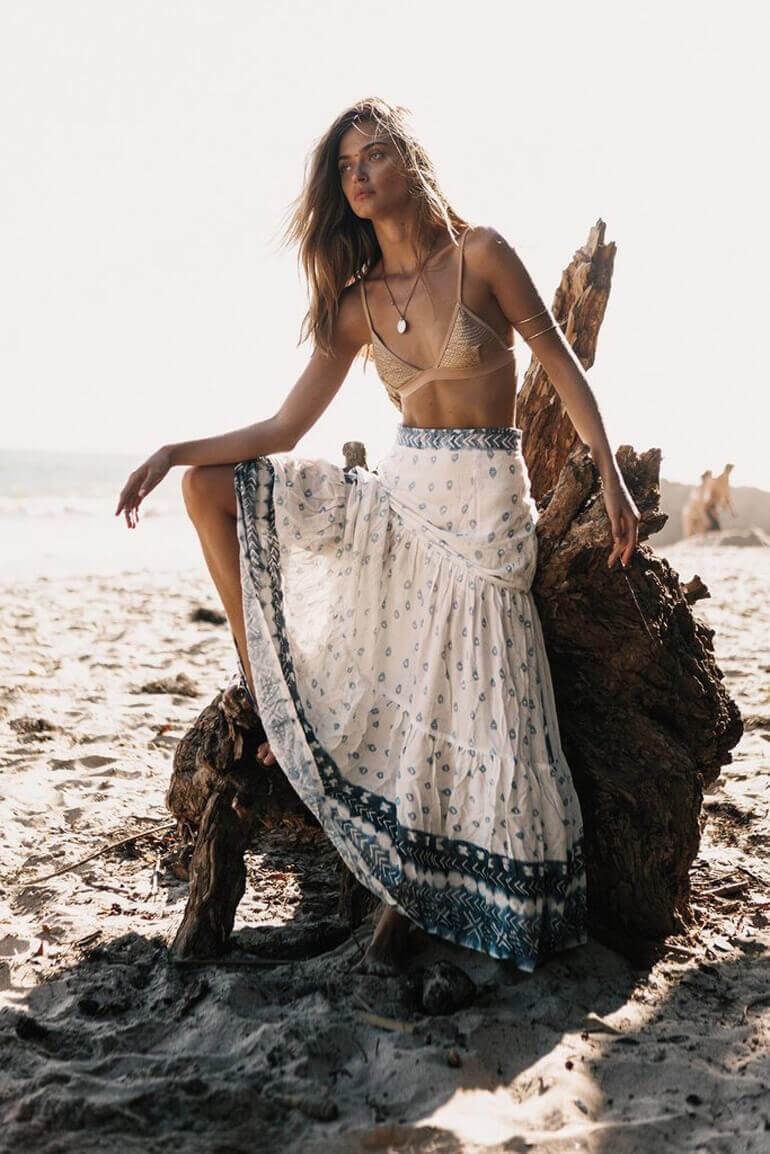 Has boho fashion ever given you visions of frolicking around on a beach, with the sea salt breeze in your hair, and the warm sun on your skin? Yes, there's absolutely no questions that boho fashion can elicit some major California dreamin' type vibes, which is exactly what you'll get when you shop at Jen's Pirate Booty. As one of the most famous bohemian fashion designers, once you get your hands on a boho fashion piece designed by Jen Rossi, you'll truly know what it means to embrace bohemian style. Think of the fashion choices of a sunkissed, free-spirited jet setter. Got that image in your mind? Excellent. That right there is the style of Jen's Pirate Booty in a nutshell. Kaftans, fringe, tassels, and all the bohemian dresses you can get your hands on, we absolutely can not wait till you try this online bohemian clothing store for yourself. We have very few doubts that you'll fall head over heels. Love at first sight anyone?

3) Cleobella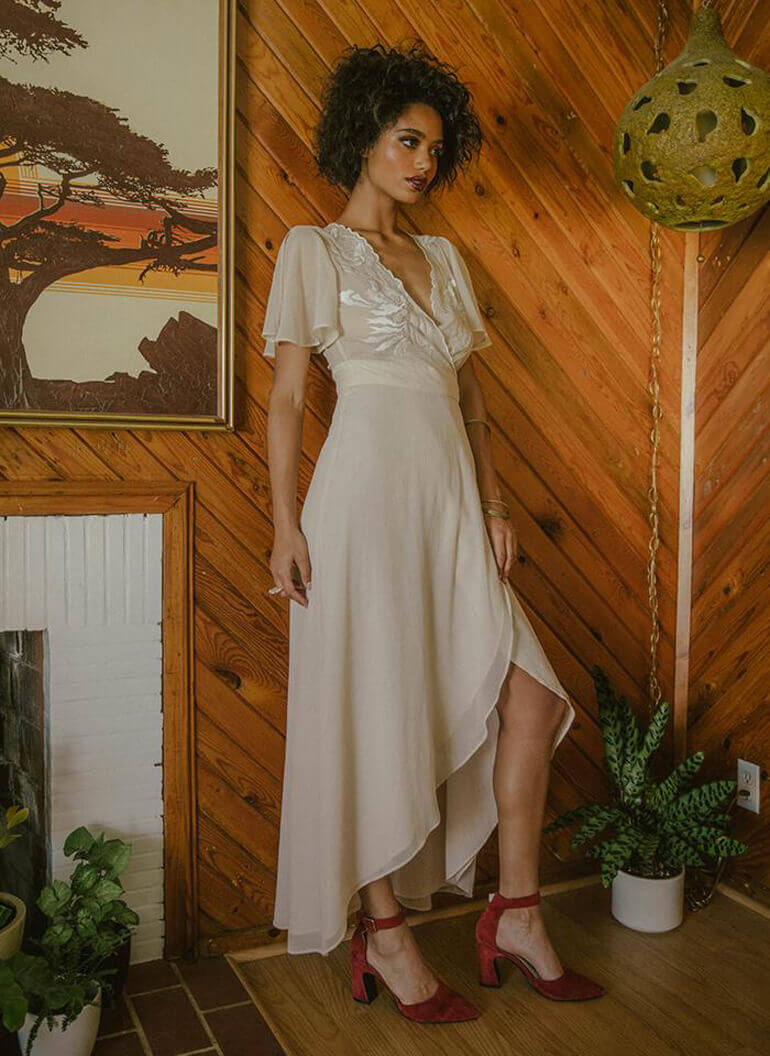 Ou girl, to really up your boho fashion game, we highly recommend browsing through the impressive and stunning collection at Cleobella. Founded in Bali, this boho chic clothing line is anything but ordinary. Full of bohemian dresses, tops, accessories, bags, and everything in between (even children's clothing!), Cleobella's assortment will get all that hippie blood pumping in you. It may even tempt you to expand your boho fashion sensibility into boho home decor! Yes, Cleobella even has a section on their shop that is specifically dedicated to bohemian home decor. We weren't lying; like we said, Cleobella truly has everything boho inspired for your hippie heart! Oh and hey, we also can't forget to mention that if you're someone who really loves the idea of handcrafted fashion, this is most definitely the online bohemian clothing store that you must, must, must check out. At Cleobella, each boho fashion piece is handcrafted and uses materials sourced locally in Bali. When you make a purchase at Cleobella, what you're really doing is purchasing a true work of art. Talk about a win-win-win! What could you possibly be waiting for? Get clicking over to this gem of an online bohemian clothing store ASAP!

4) Flynn Skye

It only takes landing on the Flynn Skye homepage to know that this boho fashion line is designed in Venice and made in L.A. Who doesn't love a little European flair mixed with their California hippie vibes? We know we do, and we're pretty confident you will too. It's this combination that gives Flynn Skye a truly unique edge to their bohemian style. Bohemian dresses galore, off the shoulder tops, and jaw dropping prints are just some of the boho style pieces that you'll find when you do a little exploring on Flynn Skye. Oh and hey, did we mention that this is a boho fashion line that not only produces beautiful fashion designs, but they also specifically create boho fashion pieces designed for powerful, fearless women? In fact, famous bohemian fashion designer, Amber Farr founded this boho chic clothing line after her young daughter, Flynn, who lives her life fearlessly. Living your life to the fullest with a little fear and a big smile: that's the message behind this favorite online bohemian clothing store. And really, who can't get behind that message? Let the bohemian style of the Flynn Skye brand bring a little joy into your life. You'll be happy you did.

5) Nightcap Clothing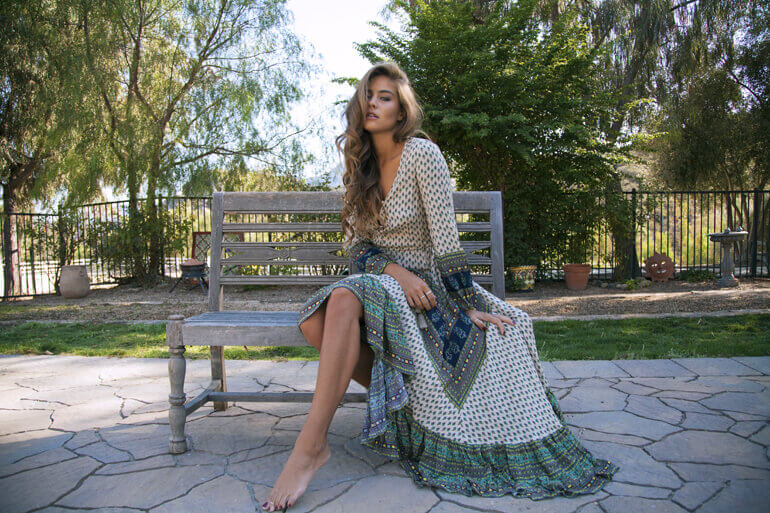 Comfortable and sexy: those are the two main design principles behind Nightcap Clothing. Founded by famous bohemian fashion designer, Carisa Brambles, Nightcap Clothing is the brand that is going to take you from day to night. With everything from your standard day clothes, to intimates, and even boho bridal fashion, Nightcap Clothing has one of the most extensive selections of boho fashion available. Again, even with such an impressive selection, Nightcap Clothing remains always true to that perfect mixture of comfortable boho style, with a tasteful dash of sexy bohemian fashion. This unique boho style is truly going to rock your world. Oh, and of course, don't forget that this another boho chic clothing line that is made in Los Angeles. How can you not love seeing so many American made clothing lines? Quality and handcrafted? Is there really anything better? If that doesn't get you excited, we don't know what will.

6) Novella Royale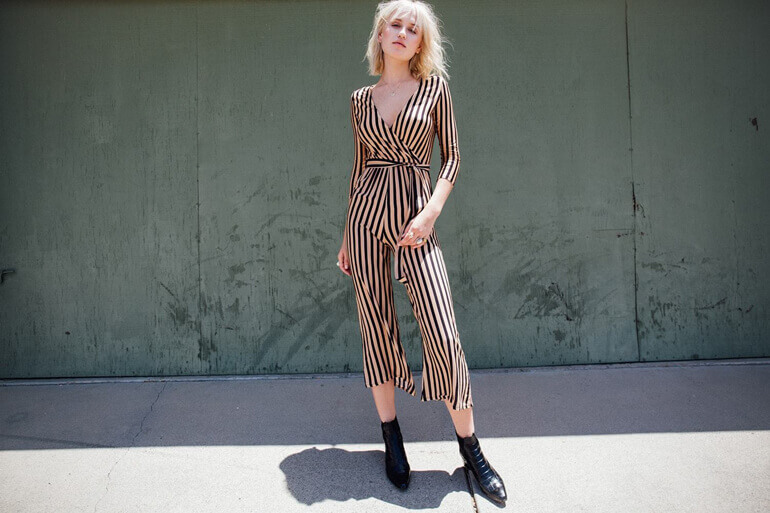 Created by famous bohemian fashion designer, Mary Myers, Novella Royale brings together some of all the key elements we love about boho fashion: flowy fabrics, pretty florals, and a little bit of '70s vintage flair. Novella Royale most definitely gives off that boho fashion sensibility, but a keen fashion eye will also be able to detect a more refined and sophisticated edge to all their designs. You won't be able to miss it! We also know you're going to love exploring through the past lookbooks of Novella Royale, so don't skip those when you head over to this online bohemian clothing store. There really is no better example of pure boho fashion inspiration! The line is impressive. The designs are on trend. And the assortment is extensive. You can even find a boho inspired swimsuit at Novella Royale. Trust us when we say you won't disappointed by their wide range of selection. Check out the Novella Royale collection, and watch as all the love for boho style starts flooding through your veins. Also, if you're in San Clemente, California, they have a physical location that you can shop at as well. The best of both worlds? Yes please.

7) Stone Cold Fox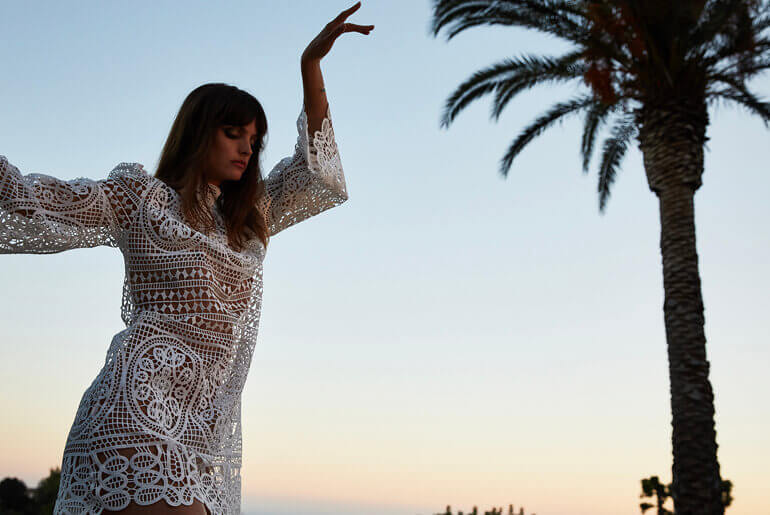 We hope you're loving how many of these boho fashion labels are handmade, because we have yet another one to introduce to you! Made in California, any piece that you're able to find from Stone Cold Fox is certainly going to feel like uncovering a treasure. Founded by two childhood best friends, this boho chic clothing line takes its inspiration from vintage clothing. When you take a browse through their designs you'll undoubtedly notice that vintage flair that is so characteristic of boho fashion, but you'll also likely notice many modern elements that keep the designs fresh. In particular, Stone Cold Fox designs are inspired by vintage lingerie, Jane Birkin, and Ossie Clark. Each design is also created to show off a woman's figure and shape. Ou la la, right? We'd say so! Becoming known as a true lifestyle brand, we have no doubts that any and every boho fashion lover will appreciate these high quality and stunning bohemian style designs. Don't believe us? Check it out for yourself, and you'll see just what we're talking about!

8) Amuse Society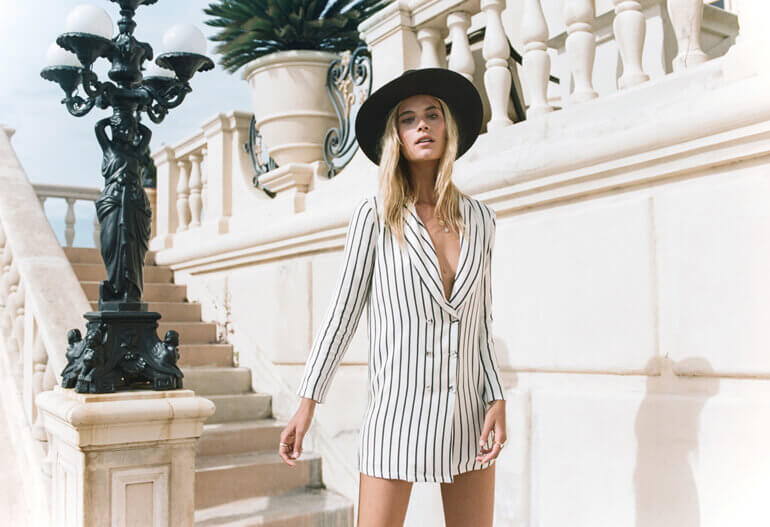 You'll find many boho fashion labels that give off a beach vibe. If you've read through this list so far, there are no surprises there. And, while yes, Amuse Society definitely does have many elements that give off those beachy vibes, we also love that there is an element of rock 'n' roll to the Amuse Society line. Bohemian style elements mixed with edgy elements? Who can say no that? Founded in 2014, this is a boho label that is making quite the name for itself as a line that any boho fashion lover should certainly have ready to go in their closet. From bohemian dresses to rompers, we really couldn't imagine there not being something for everyone at Amuse Society. So what are you waiting for? Embrace the bold and sexy you, and start wearing Amuse Society. You'll be glad you did.

9) Faithfull The Brand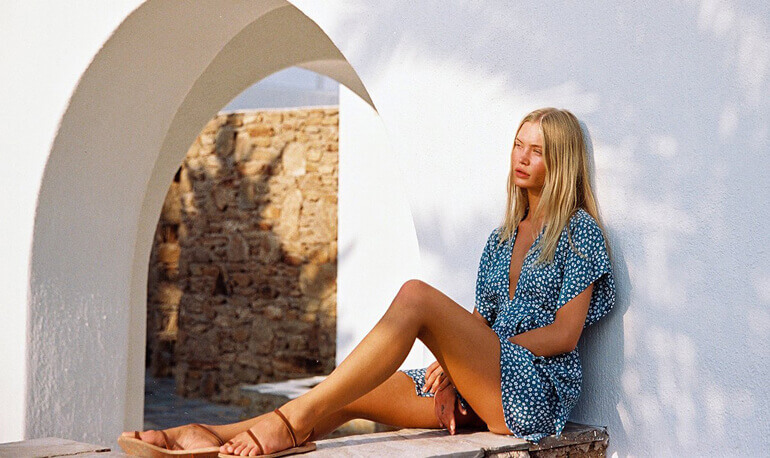 Faithfull The Brand is a chic boho clothing line that is inspired by the modern day female traveller. Sophisticated and free flowing designs, the modern jet setter is guaranteed to find boho fashion she enjoys from this online bohemian clothing store. We feel pretty certain about that, especially for those women who like a little feminine flair added to their boho style. Think floral print maxi dresses, lace details, and earthy color palettes. Yes, the boho fashion pieces you'll discover at Faithfull The Brand are not only perfectly wearable for travelling, they are also some of the most fashion forward, highest quality boho fashion you'll be able to find anywhere. When you see major celebrities like Kourtney Kardashian, Gigi Hadid, Jessica Alba, and Kate Hudson all wearing a brand, you know it's time to pay attention. So yes, all you modern day travellers looking for their next boho style outfit, it's time to listen up and look no further than Faithful. They have you covered.

10) MISA Los Angeles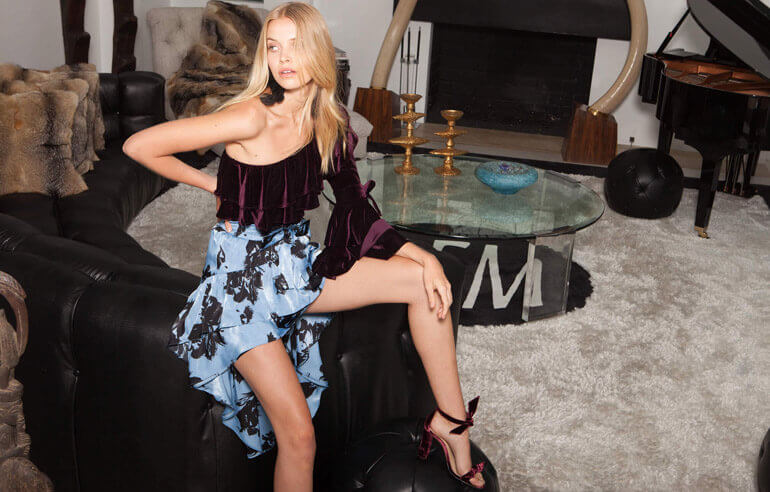 This is a boho fashion label that is definitely for the woman who knows what she's doing when it comes to curating her wardrobe. She knows fashion, and she's not afraid to experiment and play with her style. If you're going to shop at MISA Los Angeles, you also likely already have a good sense of what your style is, and you likely already have a strong inclination to wear boho fashion and style. Only established in 2016, this is a fairly new boho fashion brand, but that isn't stopping MISA Los Angeles from making quite the name for itself as as one of the favorite online bohemian clothing stores on the internet. Whether you're shopping for bohemian dresses, tops, or accessories, boho fashion designer, Shadi Askari-Farhat, brings to life some of the most unique boho fashion designs around. She'll make all your bohemian fashion dreams come true. Just you wait.

So tell us: are there any online bohemian clothing stores that you feel we forgot to include in our list of boho fashion labels? No doubts there is plenty of bohemian style to go around, but we wanted to curate a list for you that truly exposed you to all facets of the bohemian style. Everything from California beach vibes, to more romantic styles, and of course style with that little bit of vintage flair, boho fashion is a style that is malleable for any style sensibility. It's simply just about finding the approach that fits you and your lifestyle. As we've said: never be afraid to embrace something new. You could just find that a little bit of bohemian style is exactly what you've been missing in your wardrobe.
(Visited 1 times, 1 visits today)