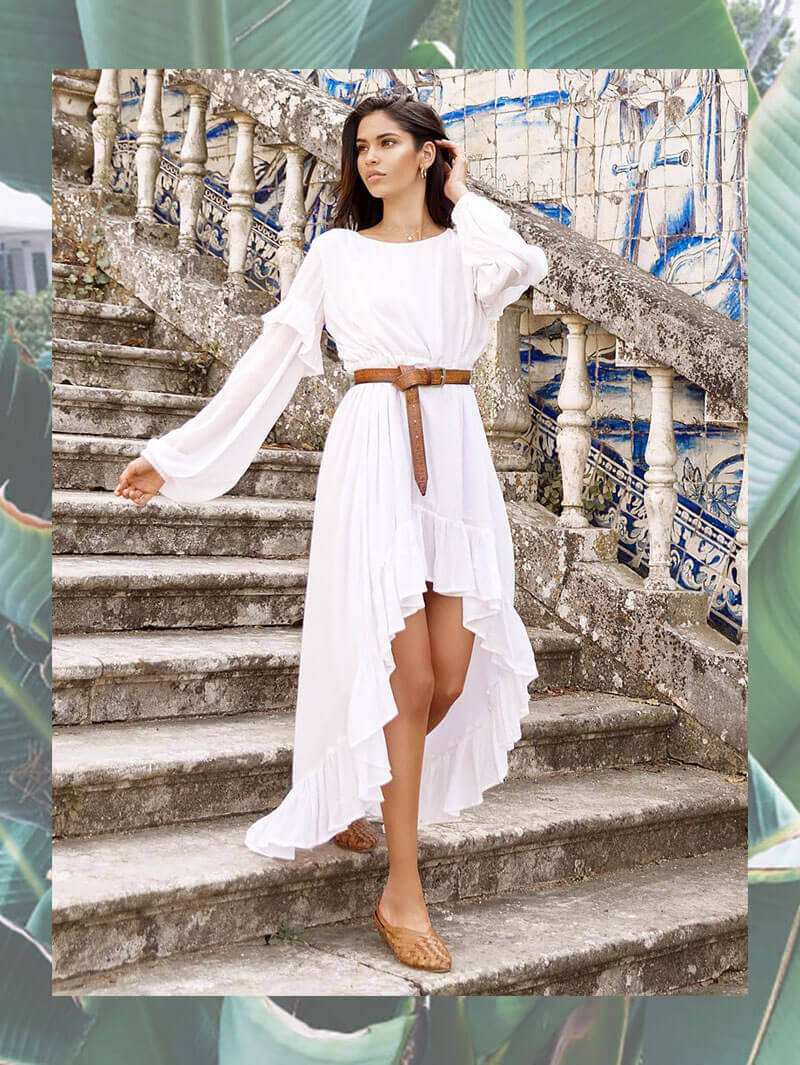 A brand new decade is among us, and to say that 2020 is going to be a great year, is a major understatement. Whether you're planning on traveling to exotic lands, checking big life-goals off of your bucket list, or simply taking more time for yourself to stop and smell the roses, we are one-hundred-percent on board! And if you're like most people, now that the rush of the holiday season is behind you, well, you need a vacation from your vacation! But don't worry! There's no need to tackle the task of finding the most stylish resort wear brands all on your own! That's what we're here for, and that's why we came up with this list of the top 15 resort wear brands for your 2020 vacation! Now you can stroll into your new year vacation with beachy dresses, sexy resort wear, and all the most stylish beach clothes out there, with this fool-proof list we know you're going to love. We know you're going to make this year (and this decade for that matter) you're most stylish one yet, and we can't wait to see what you accomplish!
1) Miguelina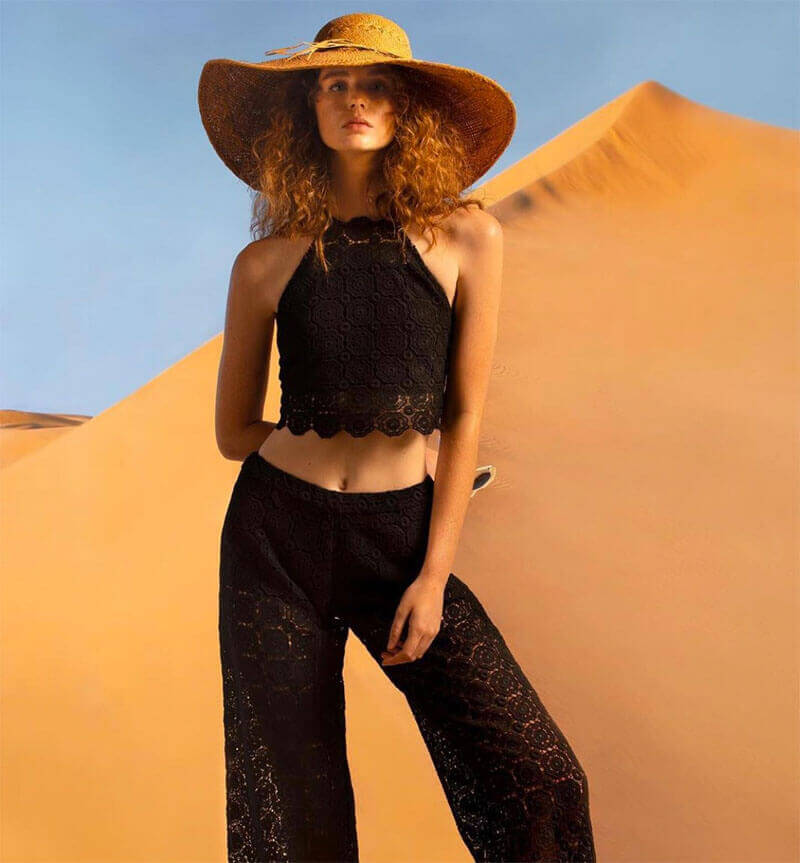 It's only fair that we launch or list with designer Miguelina Gambaccini's namesake brand Miguelina. After all, in 2000, this brand was the first of its kind: the first luxury apparel brand for women solely dedicated to travel. A bohemian brand at heart, this resort brand beautifully mixes originality with high quality fabrics that are made to last. Case in point, the brand's Tara striped cotton Lurex-blend tapered pant. If you're a jet-setting lady (or at least have goals to become one), then you're going to want to check out this luxury resort wear label. Miguelina Gambaccini has set herself apart with her signature white lace dresses, kaftans and jumpsuits that create an effortless vibe perfect for your beachy vacay! Just ask some of the brand's faithful fans like Kate Hudson, Angelina Jolie and Poppy Delevingne.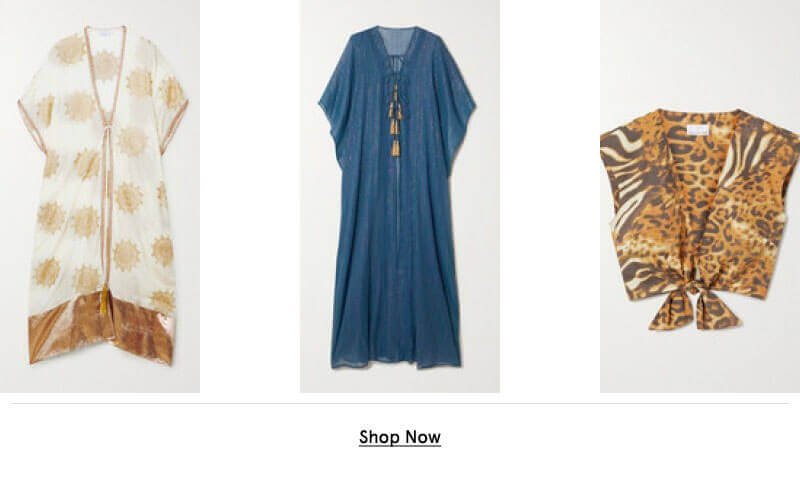 2) Rhode Resort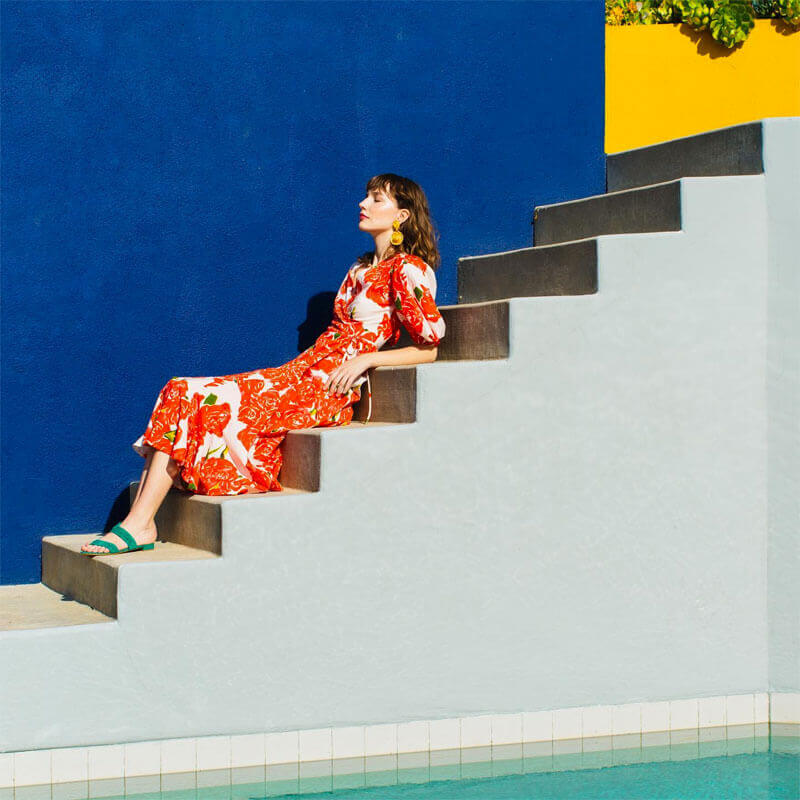 Long time friends Purnu Khatau and Phoebe Vickers took their shared love of travel and their desire to celebrate the wardrobe of the modern day adventure-seeking world-traveling nomad, and created something truly special. That something special is none other than resort wear label Rhode Resort, a brand that is equal parts bold, beautiful, and sexy! This brand stands out for its original in-house prints, and for its eye-popping color palette and flirty vibe. If you're looking for that perfect summer resort wardrobe, you really need to look no further. And let's get real, can you really ever have a bad vacation when you're strolling around in looks like Rhode's Lena tassled floral-print cotton-voile wrap maxi dress? With its multicolored cotton-voile, side-tie, and flattering wrap silhouette, we think not. And we're sure Purnu Khatau and Phoebe Vickers would agree.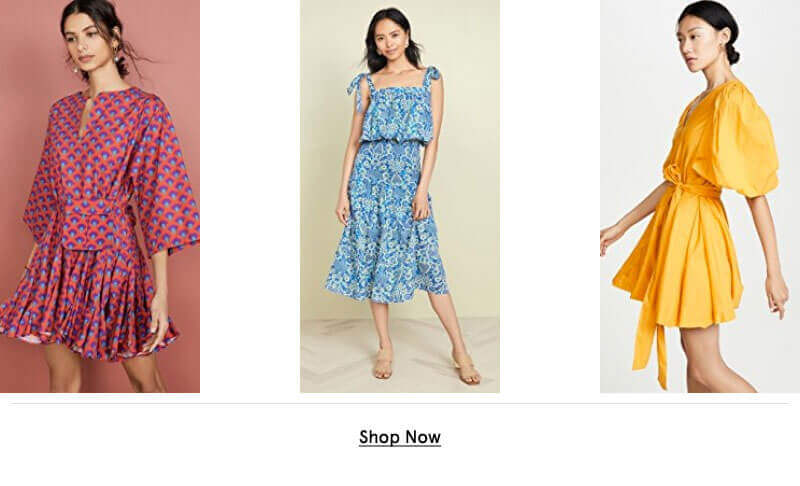 3) Peixoto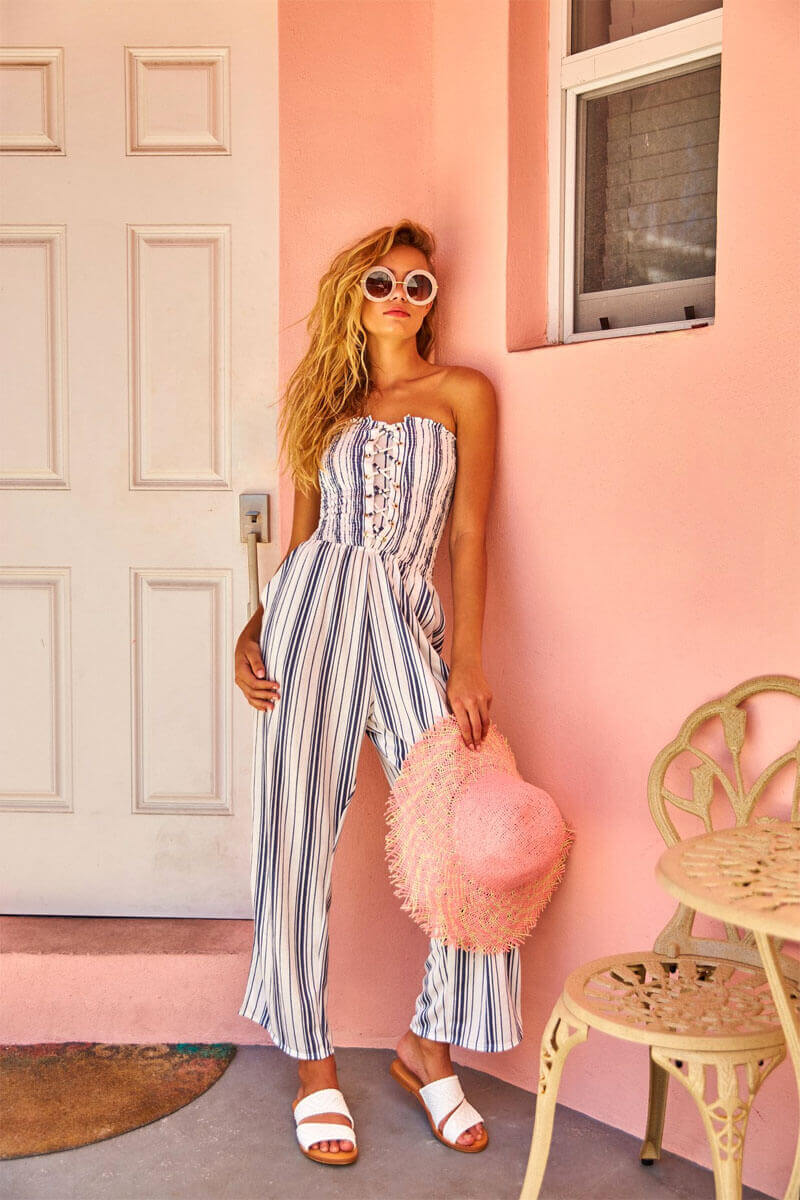 In a vacation outfit rut? Not to worry, resort wear label Peixoto has got you covered! Known and loved for its seductive and less-is-more approach, this popular brand offers looks ranging in bikinis, one-pieces, cover-ups, dresses, tops, and skirts. Founded by Colombia native Mauricio Esquenazio, you really can't go wrong. If you're looking for that perfect white beach dress, you're definitely going to have some options here. Whether you opt for the simplicity of the white layered cover up dress, or you prefer the cute tie-bodice and A-line skirt of the Sofi dress, or you're really feeling the and fun and whimsy behind the brand's Pom pom mini dress, you'll never be at a loss for that quintessential white vacation dress. So let the Peixoto designer Mauricio Esquenazio inspire you and get you ready for your 2020 vacation.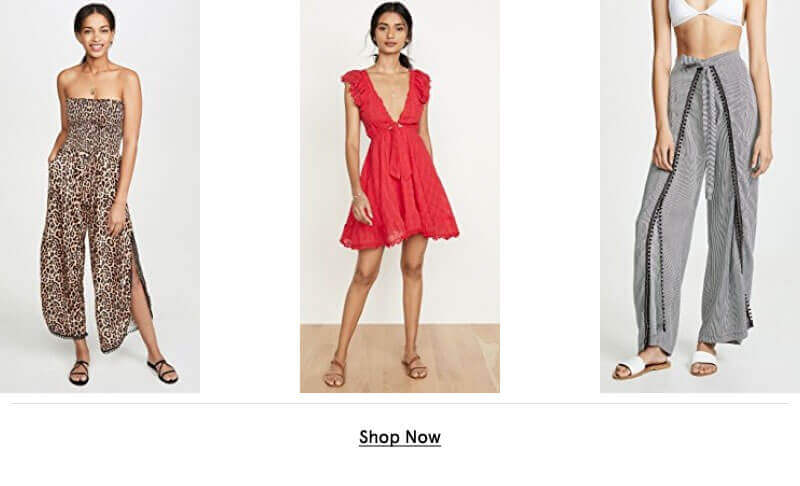 4) Sundress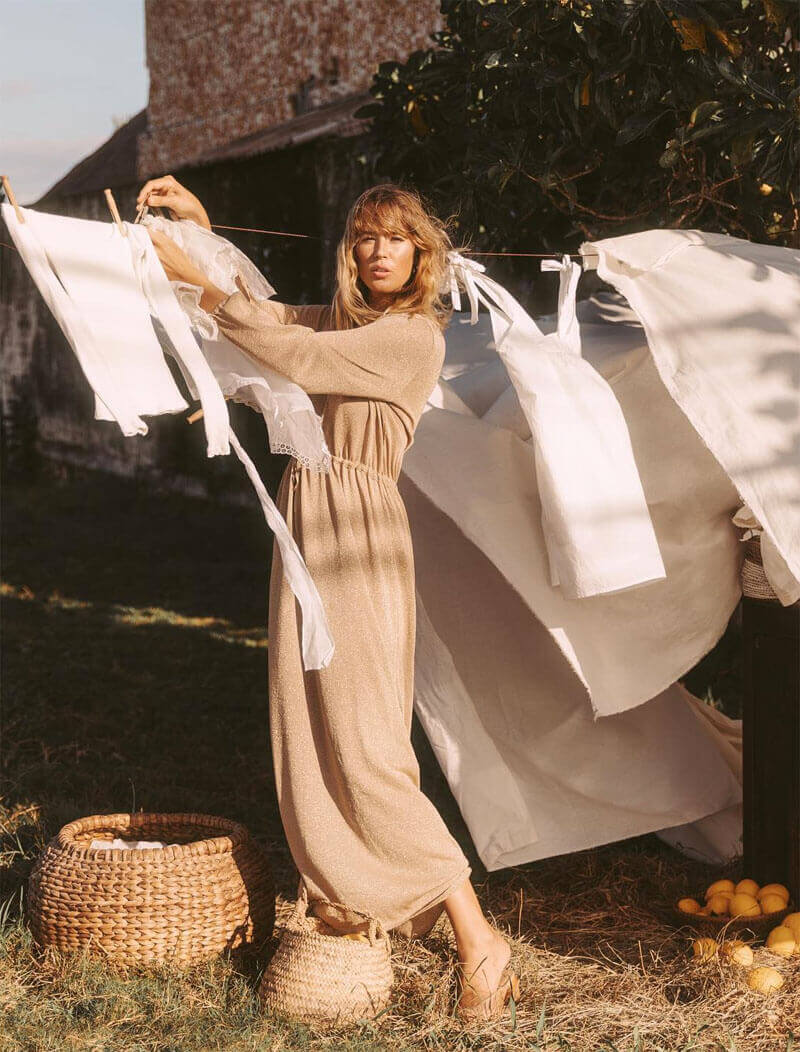 Founded by French designer Estelle Calafato in 2014, the brand Sundress has managed to have a lasting impact on the world of beach resort dresses. Feminine, flowy, chic and with a touch of bohemian flare, Estelle Calafato's brilliant brand can take up space in our suitcase any time! Are you feeling that free-roaming wanderlust lifestyle of fun and adventure this year? We don't blame you — Sundress makes it look so good. With fashionable looks like the Anoushka dress with its ruffled trim, metallic accents, and elasticized drawstring neckline and waist tassel accents, you're going to crush that tropical outfit vibe.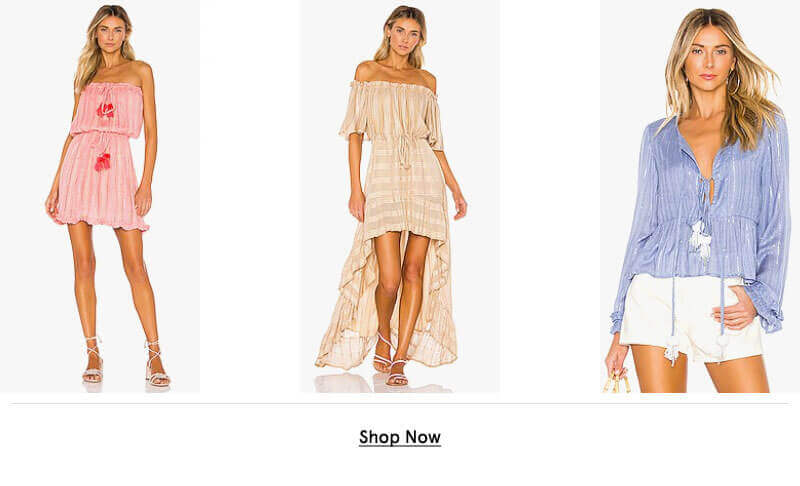 5) Adriana Degreas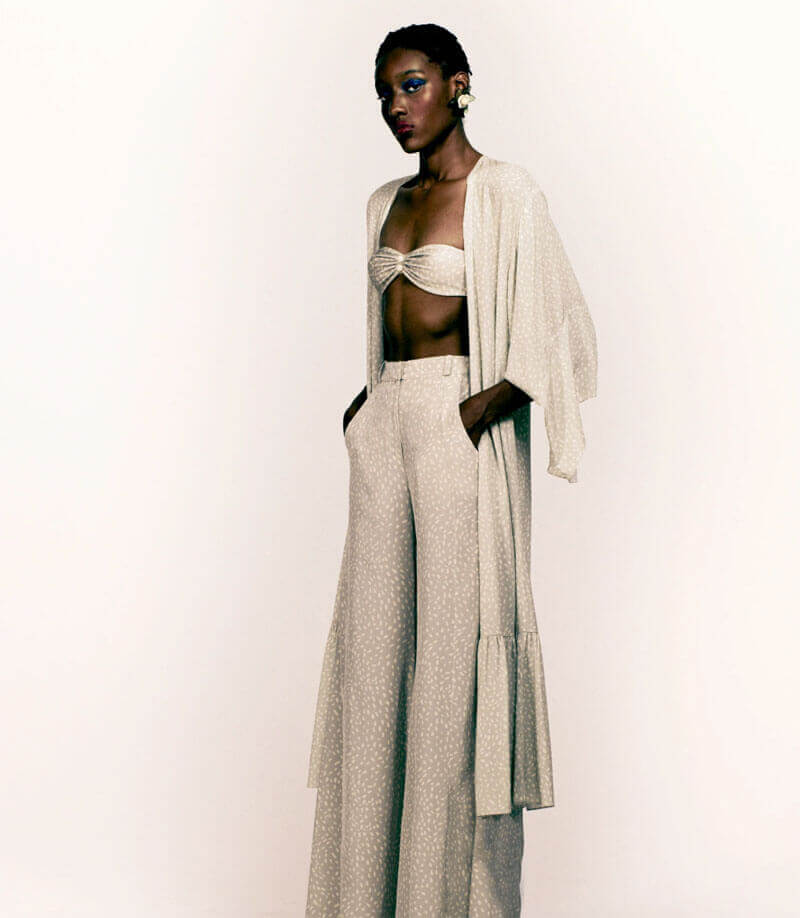 For major show-stopping beach vacation clothes and swimwear, you're going to want to take a look at Adriana Degreas, one of the leading luxury beachwear brands in the world. If you're tired of the same ol' looks, then take a refreshing break from the norm with Adriana Degreas' innovative cuts and shapes. The brand's Bacio and Hot Pants Bikini Set is a total game changer. And we are obsessed with the Bicolor Clochard Swimsuit with its tie waist and ruffles. And for those one-piece loving ladies out there, the Marine Seashell Swimsuit is going to be just the right blend of flirty, sophisticated, and unique. Drawing inspiration from her Brazilian background, Adriana Degreas delivers fresh looks you'll love, season after season.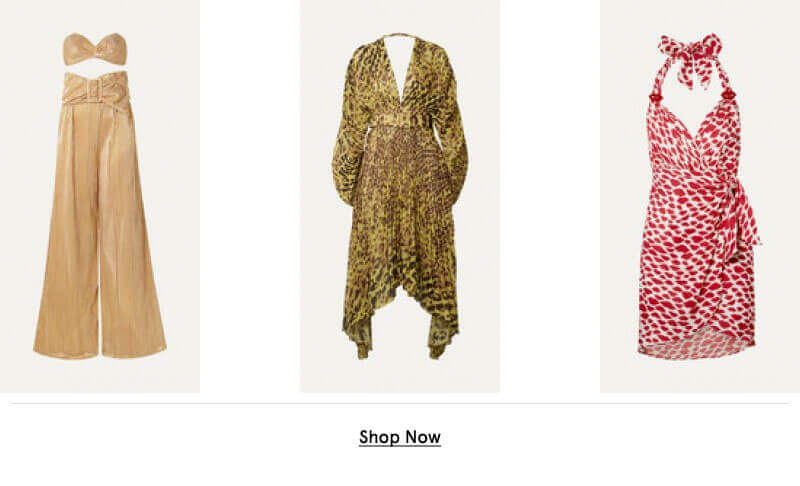 6) Agua Bendita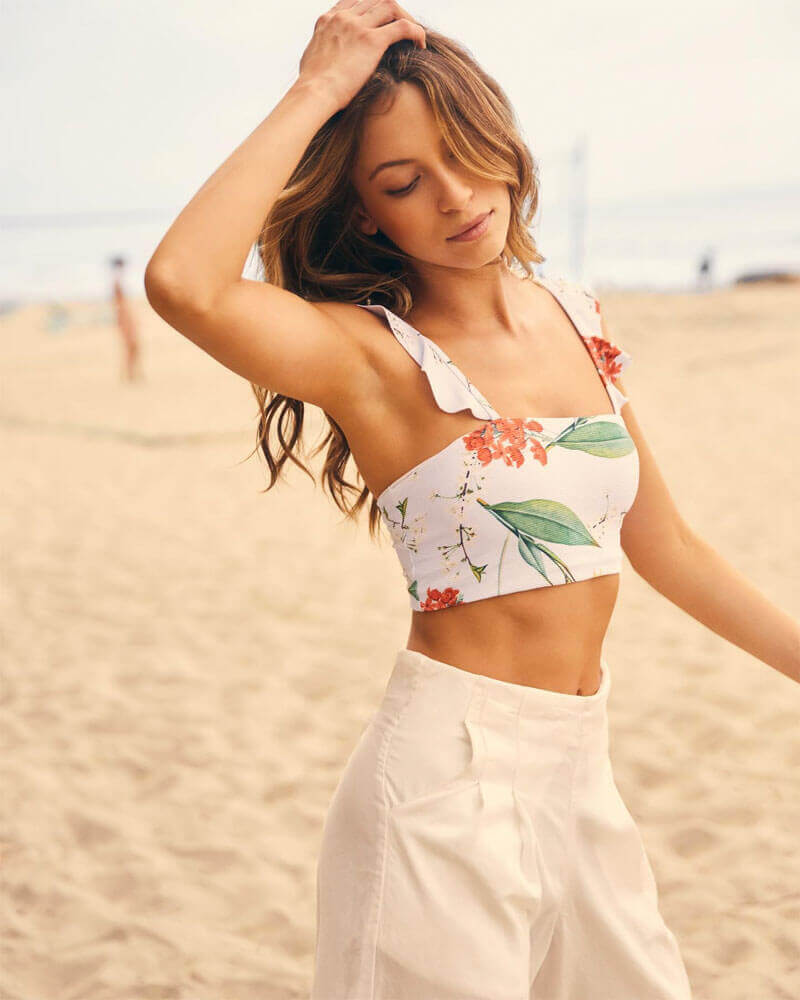 When fashion is your church, a beachwear and resort brand named Agua Bendita (Holy Water) is definitely going to be your saving grace. The brand's two Columbian designers Catalina Álvarez and Mariana Hinestroza create one-of-a-kind and exclusive swimwear that will make any beach vacation a huge success. Be a beach goddess with Agua Bendita's Lucille Top and matching Hope Reversible Bottom, with its pull-on styling, lace-up sides, and back ruched detail. The two fearless designers like to take risks in their style and are all about expression through fashion. You can see that in their campaigns, having worked with other fearless fashion icons like Bar Refaeli, Irina Shayk, Izabel Goulart, Candice Swanepoel, Sara Sampaio and Kendall Jenner. Can Awe get an amen?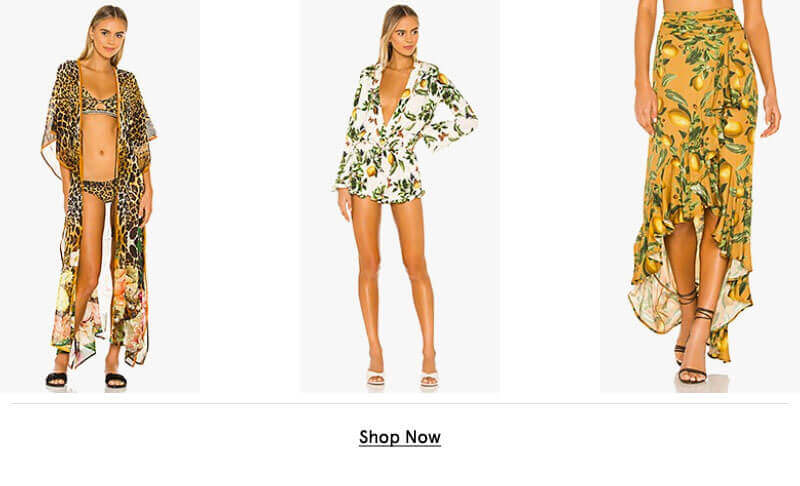 7) Melissa Odabash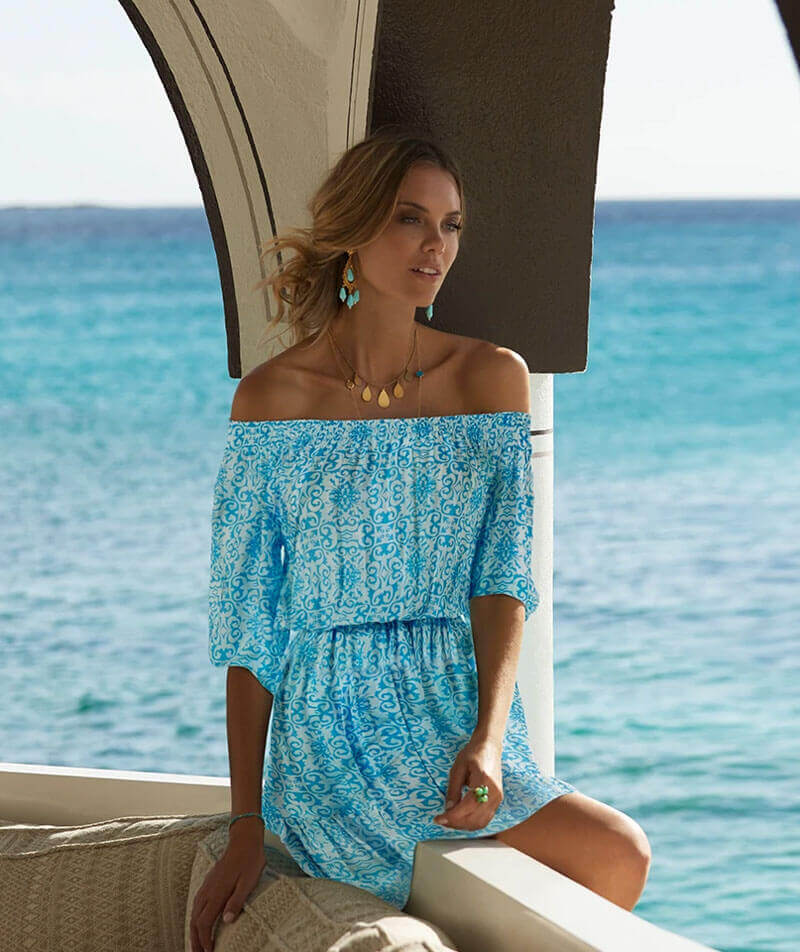 The namesake label from former swimwear model Melissa Odabash, is definitely one you're going to want to keep on your radar. Sure, we're not all blessed with cat-walk worthy genes, but this brand has been revered around the globe for its ability to flatter and adapt to all body types, and we are all about that! Timeless pieces with clean lines help catapult this label to the top, and since it's launch over 20 years ago now, there seems to be a good reason it's staying in the fashion race and doing well. We're loving Melissa Odabash's Caribe Bikini Top in Palm Black, with its tropical leaf print, bandeau top, and tie front design. And speaking of flattering and on-trend, the matching high waisted Caribe Bikini Bottoms with side ruching will give you that confident boost you need on your tropical vacation.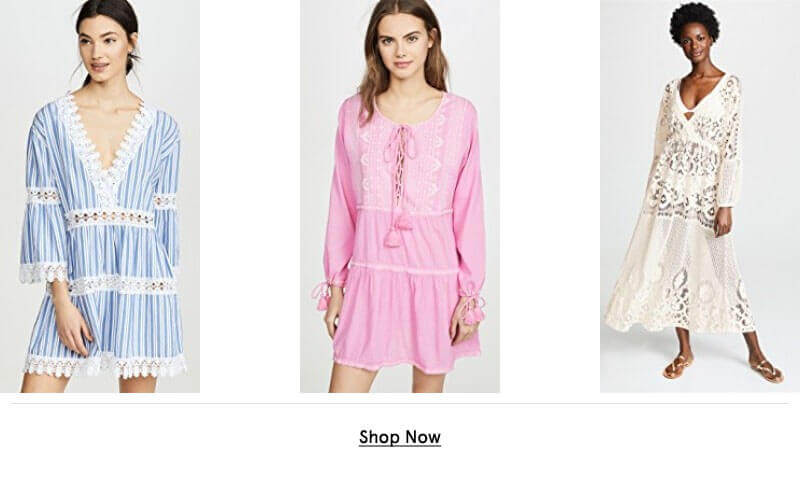 8) Juliet Dunn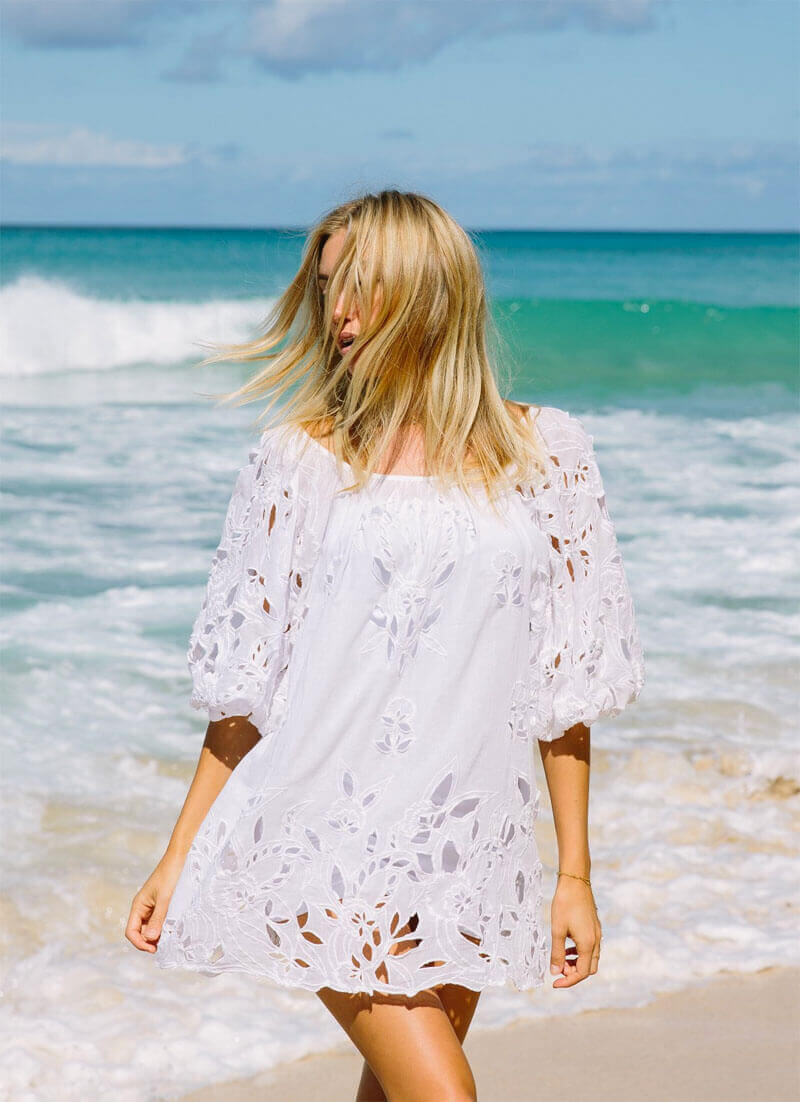 If sun drenched bohemian glamour is what you're seeking for your upcoming 2020 vacation, then Juliet Dunn is going to be your new bestie. The London based label offers luxury resort and beachwear for the world-traveling women out there, and the looks are to (dye) for. The Juliet Dunn Silk Tie V Neck Cover Up Maxi Dress in pink will inspire you through countless cultures, continents, and adventures. Some of the brand's celebrity fans include Olivia Palermo, Beyoncé, and the fashion-loving boho queen herself, Kate Hudson. Offering beach-ready kaftans, cover ups, shorts, and jumpsuits that are perfect for any trip around the globe, this luxury brand of resort dresses and beach vacation dresses is just the thing you need!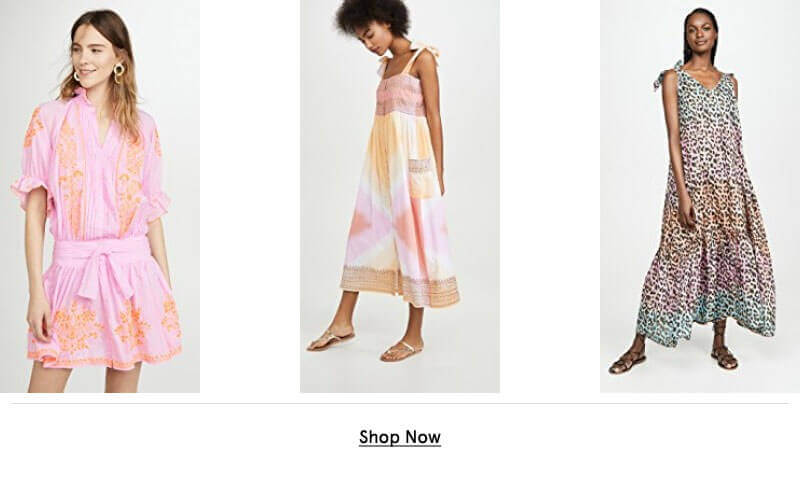 9) Waimari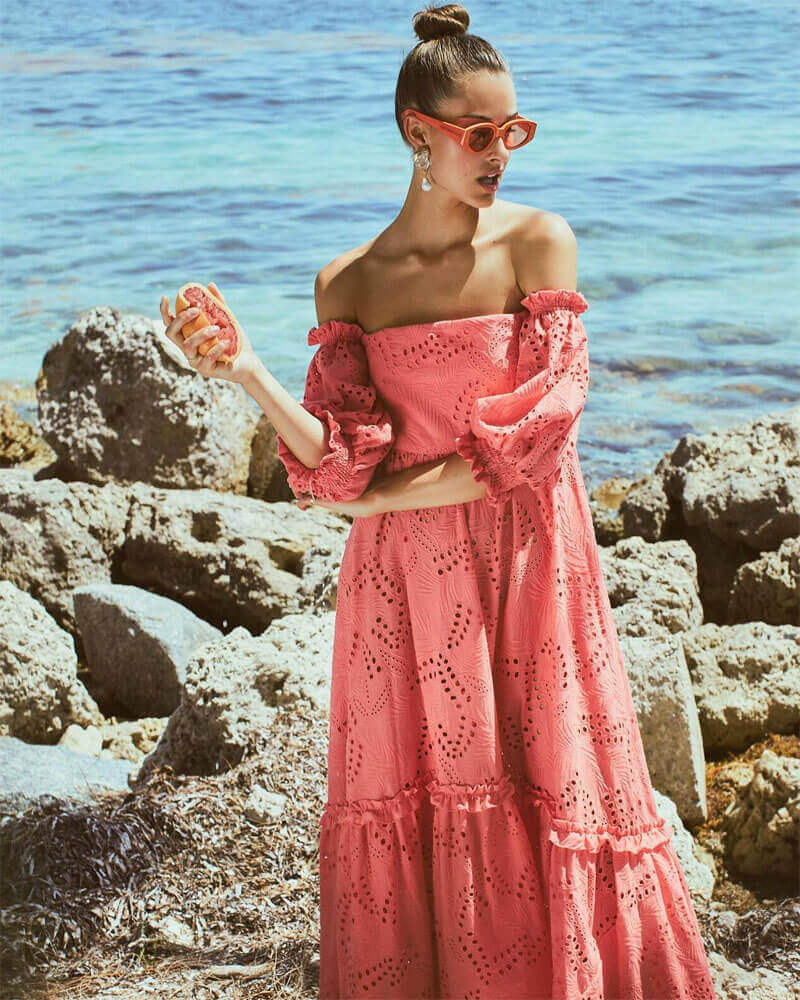 Nothing says perfect beach holiday like beautiful hand-embellished tunics and maxi dresses in a crisp, clean, white. And relative new-comer Waimari really has a corner on the market here. Designed for sun-loving goddesses who love to travel the globe, and founded in 2015, this Columbian based brand is channeling that effortless, hip, and stylish beach vibe in a major way. One of our very favorite pieces from this ladies resortwear brand is the Waimari La Croisette Dress in Ivory. With its lightweight lace fabric, one-shoulder neckline, and beaded tasseled tie, we want to slip this baby on and wear it until it's 2021. And who's stopping us? The best part, Waimari seeks to employ mostly single mothers or the bread winners of their families to help them provide for their homes.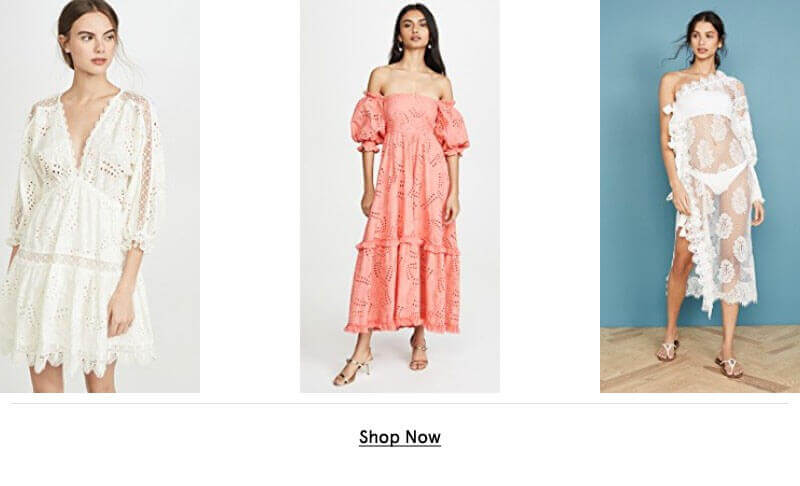 10) Matteau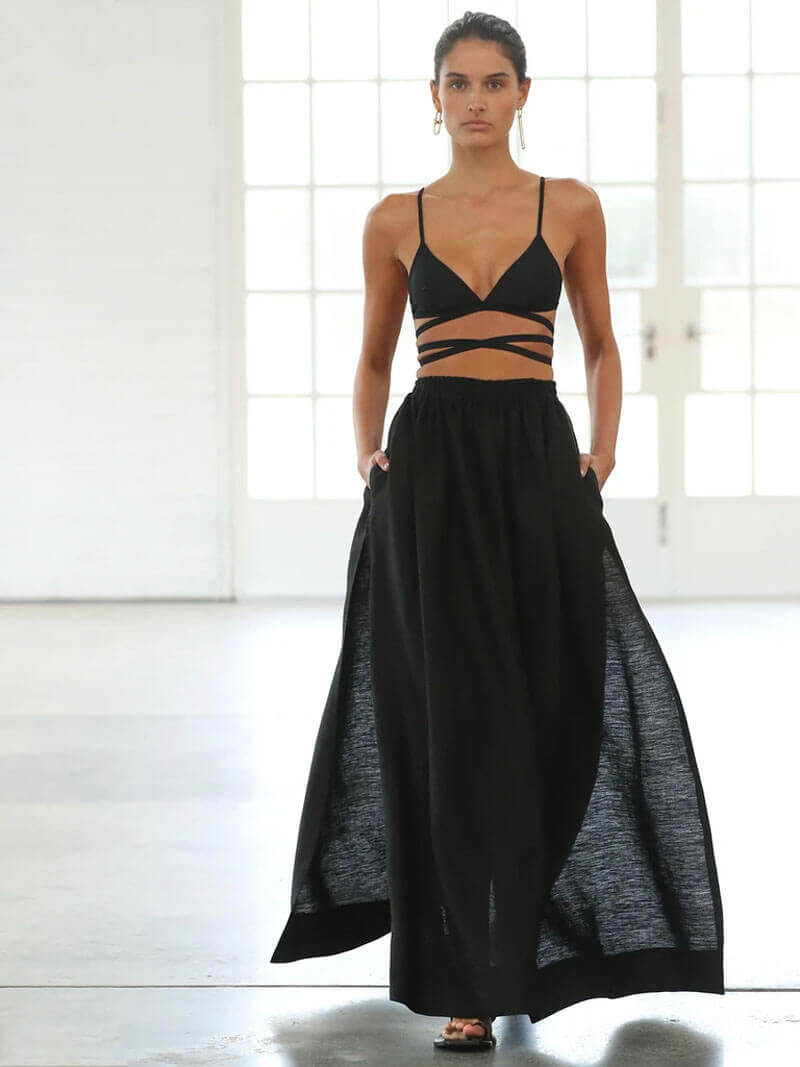 For a truly less-is-more approach, French luxury resort wear label Matteau, which incidentally means water in French, sticks to a refined mantra of keeping things non-disposable, made-to-last, and timeless. Founded by Aussie native sister designer duo Ilona Hamer and Peta Heinsen, you can expect to find bikinis, one-pieces, beachy dresses, and linen pants in their sustainable label. A vibe that exudes sophistication and quality, looks like Matteau's Gathered Cutout Swimsuit will last for years and take you on all of your wildest adventures. With a square, strappy neckline, this one-piece wonder comes in a rich rust hue that never goes out of style and compliments that sun-drenched skin and beachy hair look you're going to master on your 2020 vacation.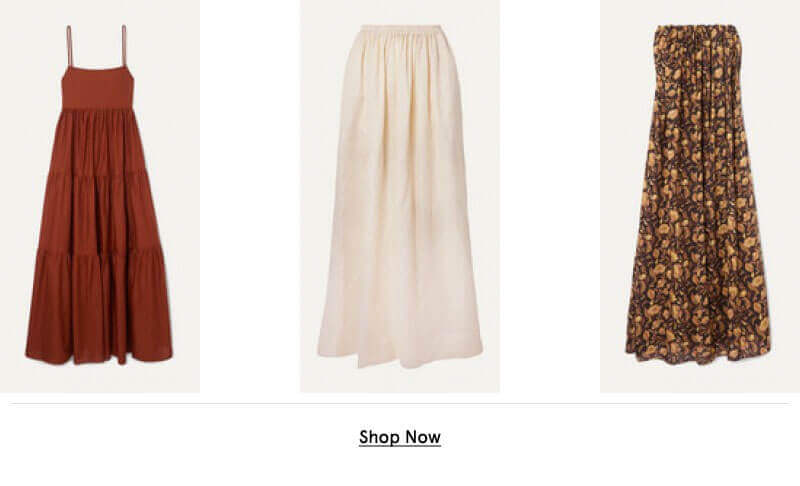 11) Ellejay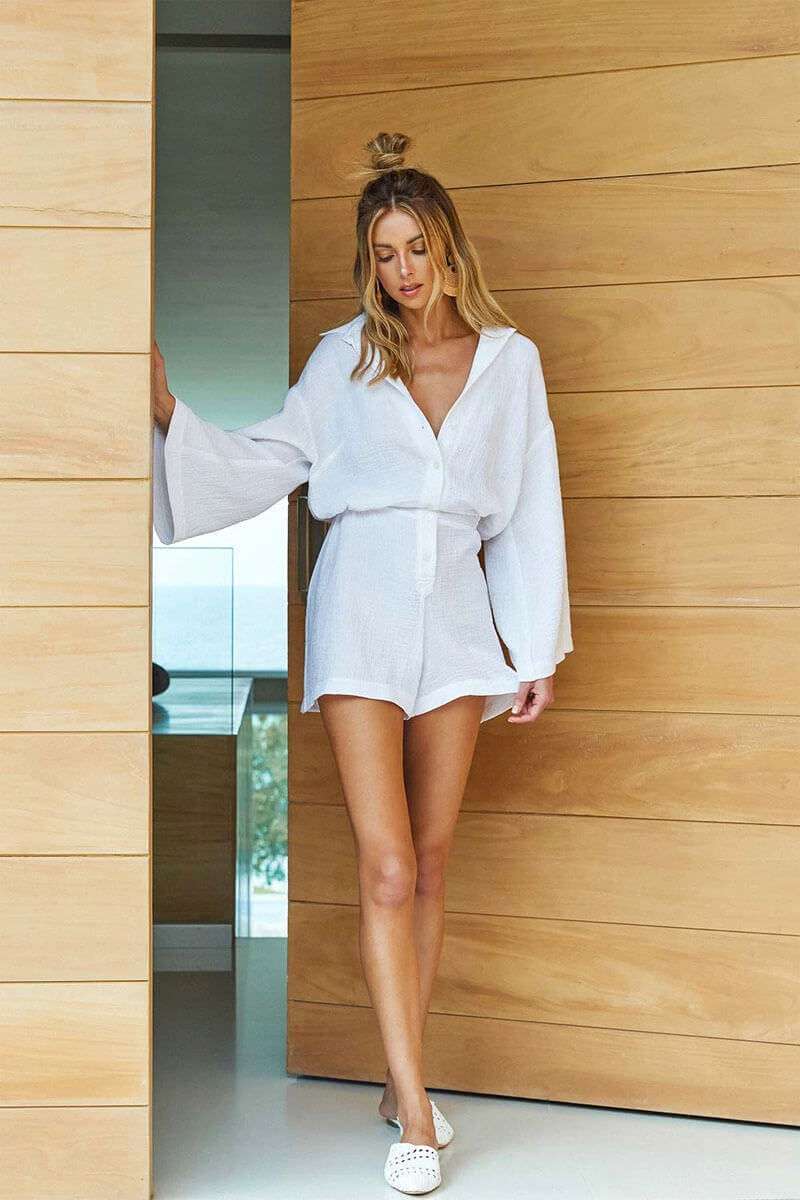 For your next bikini purchase you don't have to look far if you're looking for an unmistakably great fit and unique design. Ellejay bikinis, created by designer duo Jordyn Pressler and Ludi Delfino, are a tried and true staple for fashionable swimwear with a twist. Offering a great range for ladies who like to feel distinctive in their fashion choices, flirty, flattering pieces like the Piper One Piece in Poppy Red are sure to turn heads. And it's no wonder this brand is a success, the two designers compliment each other perfectly. Jordyn Pressler, a merchandiser and stylist by trade takes her experience in the field and joined forces with model Ludi Delfino who brings her own personal esthetic to the team, to create the unique Ellejay offerings you can find from the brand today. Expect a high fashion vibe, with a functionality that you'll love and will have you coming back for more.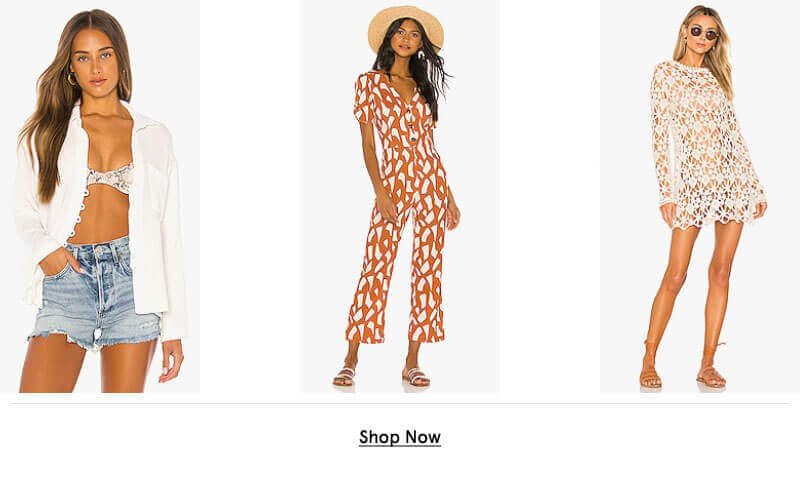 12) Charo Ruiz Ibiza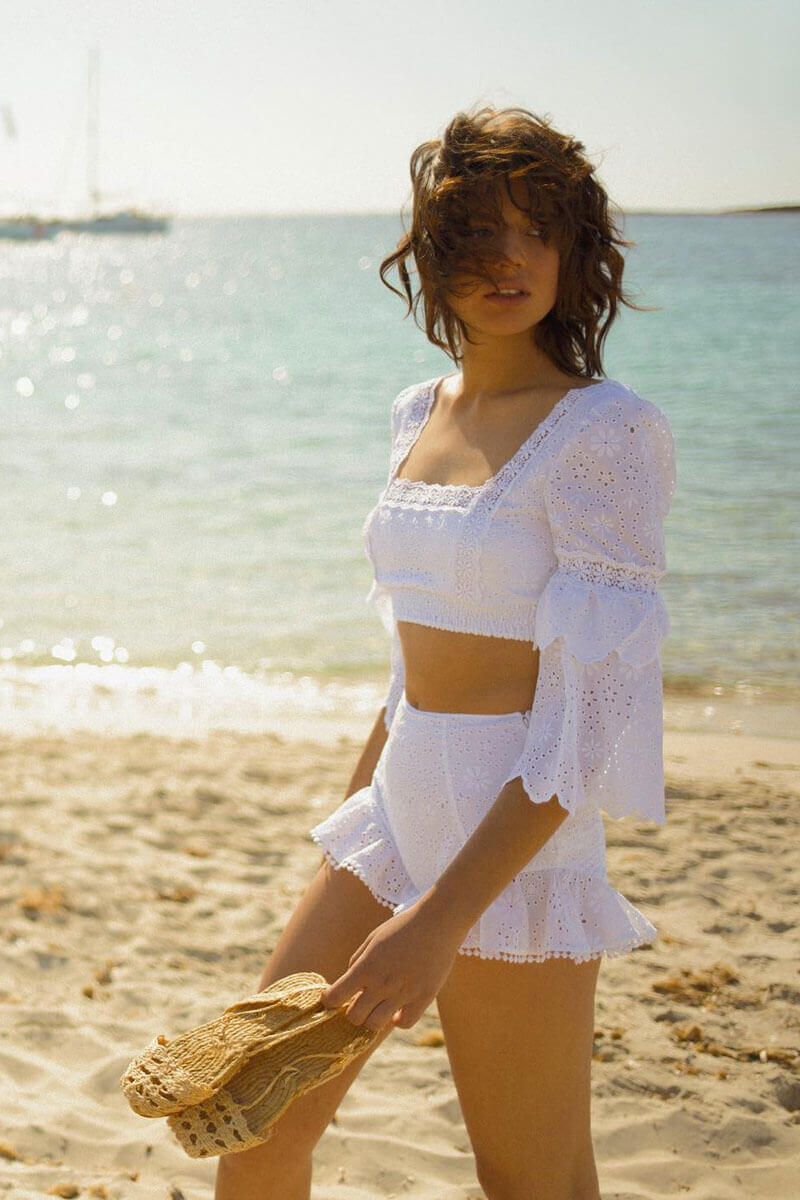 When you think about exotic and whimsical beach vacations, Ibiza is most definitely a place that comes to mind. And so it's only logical that Ibiza-based fashion designer Charo Ruiz Ibiza would make our top list. With her namesake brand, Charo Ruiz reimagines and redefines the image of resort wear for women. At once chic, progressive, and modern, this brand has resort wear dresses for women that will make all of your Spanish island dreams come true. For that perfect little black vacation dress, head out in Charo Ruiz's Rida Dress. With its light weight fabric with guipure lace panels, adjustable lace-up back, and flattering silhouette, you'll be sure to sizzle during sunset cocktail hour.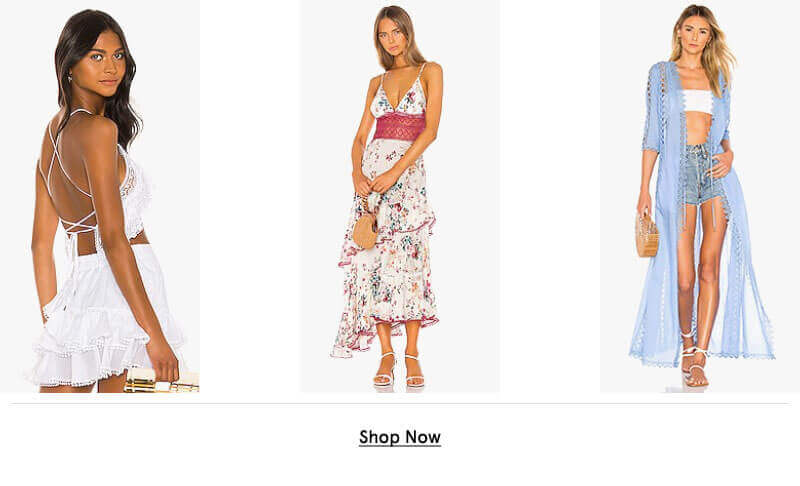 13) Red Carter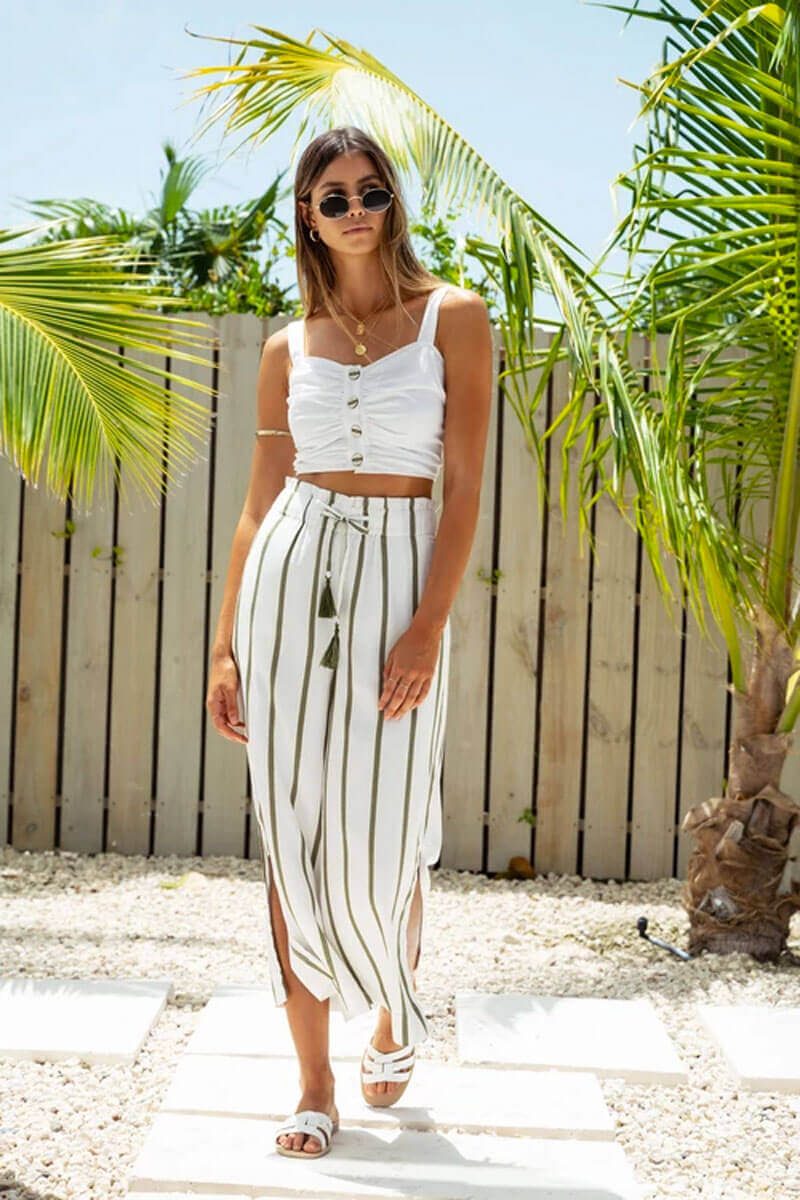 For a brand that is both contemporary and cool, and also favors fit, form, and function over trends and non-flattering lines, Red Carter hits the bulls-eye. A beach and resort wear fashion label at its finest, Red Carter, founded by designer Daniel Carter, is an NYC based brand we are loving for our upcoming vacation looks. The Peri One Piece Swimsuit in ivory is ideal for sun-drenched afternoons on the yacht or at the local beach. With its one-shoulder neckline and side cutout design, this look is just contemporary enough without giving into trends. And did you peep the tortoiseshell button detailing? We're obsessed! This look, as well as an assortment of other bikinis, one-pieces, casual resort dresses, cruise dresses, and jumpsuits create the perfect departure from the ordinary.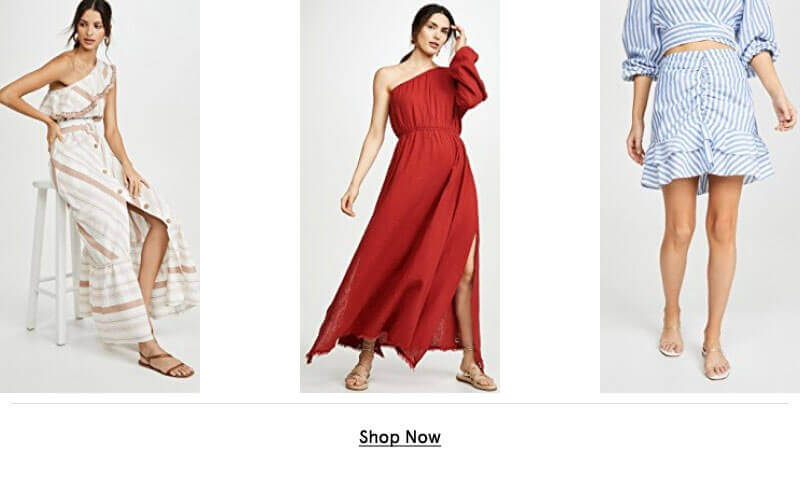 14) Camilla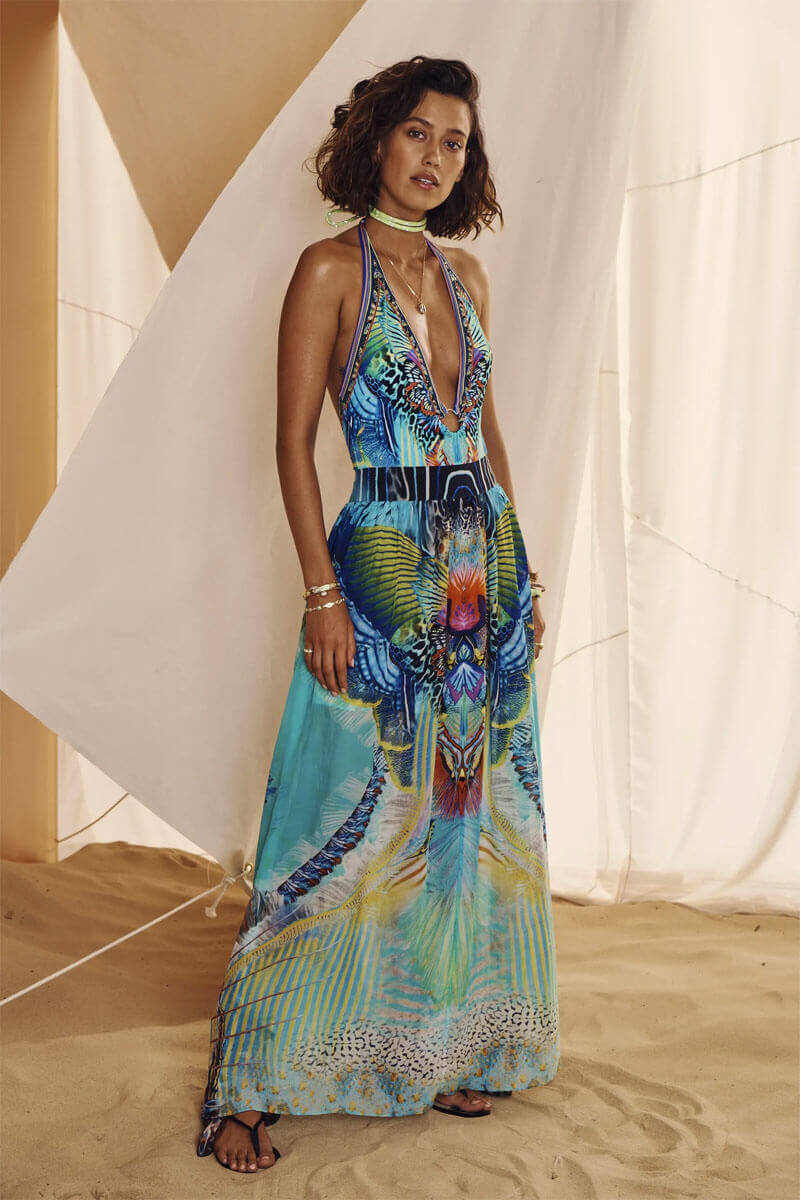 For the ultimate in bohemian prints and flowy silhouettes Camilla will capture your adventure-seeking spirit. Founded fifteen years ago in Sydney's Bondi Beach by designer and artist, Camilla Franks, Camilla has garnered attention, acclaim, and major fans all over the world. Vibrant colors, cool boho prints, and feminine silhouettes make up this soulful brand of tropical clothing. We love that the brand's designer Camilla Franks draws inspiration from her own travels, adventures, and bohemian lifestyle. And if the Aussie based label continues to offer gorgeous pieces like the Tie Neck Halter Jumpsuit and the Tie Front Maxi dress, we'll keep coming back for more, vacation after vacation.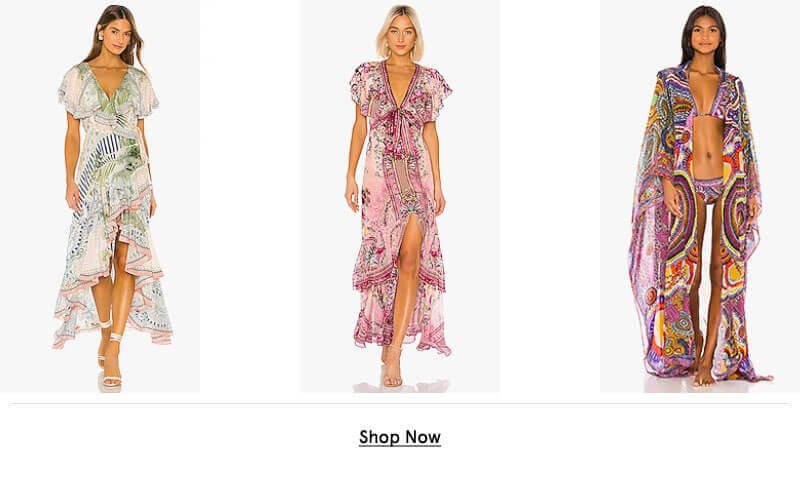 15) Poupette St Barth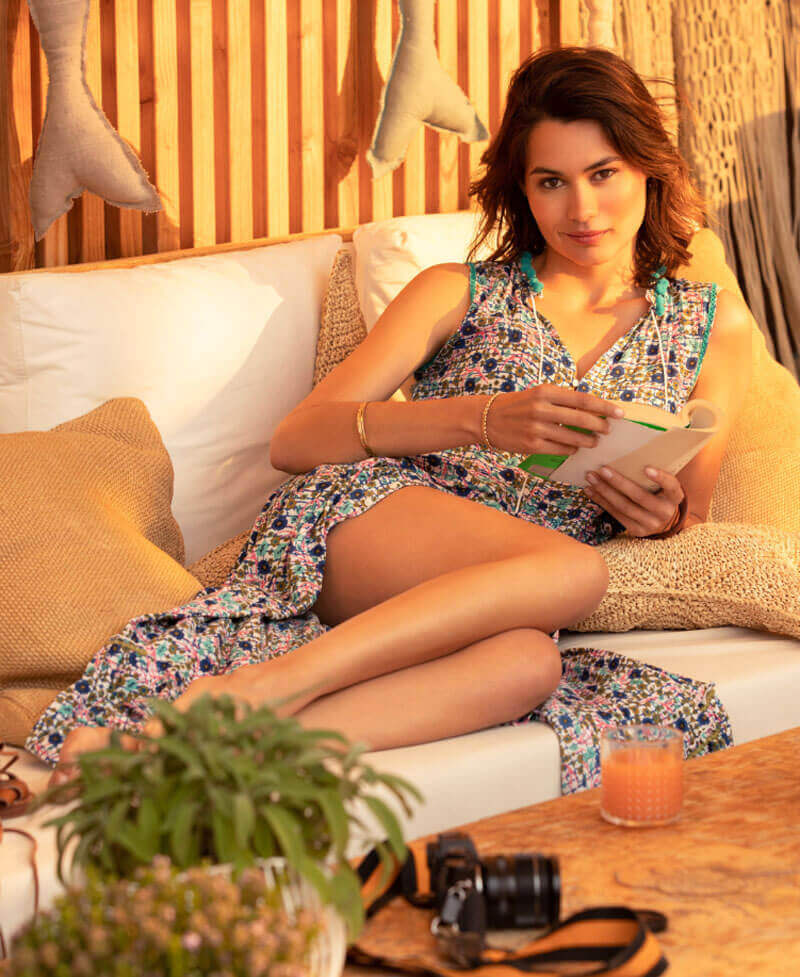 Needing a serious makeover for you vacation clothes, beach clothes, and sexy resort wear? Boy do we have a one-stop shop for you! Poupette St Barth is truly a top choice in resort wear for women. Cute, adorable, and fresh, this French-Indies based brand created by designer Poupette Giraud has ruffled dresses, rompers, shoulder-baring blouses, pants, and bikinis that will take you to your next tropical island vacation in beautifully designed unique pieces. A look we love? Why the Amora Mini Dress of course! Made from 100% cotton and boasting an off-the-shoulder design and crossover back straps, you'll be both comfortable and chic wearing Poupette St Barth. If you're looking to complete the look, simply slip on a silver sandal or pastel sunnies and call it a day!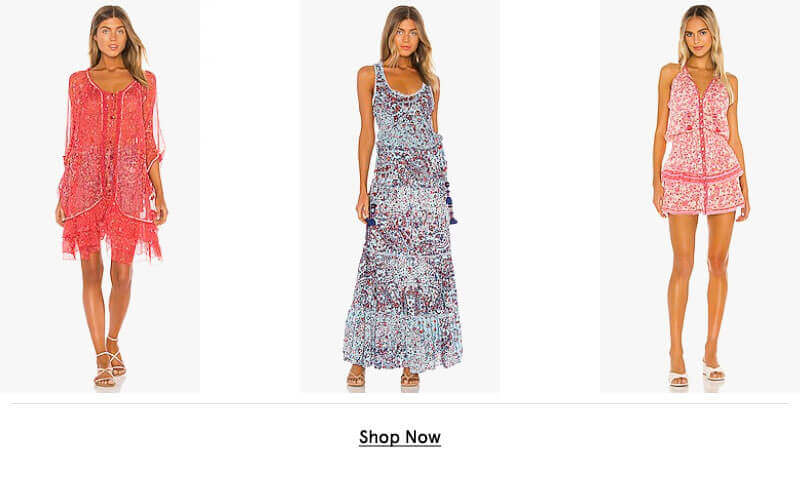 (Visited 4 times, 4 visits today)