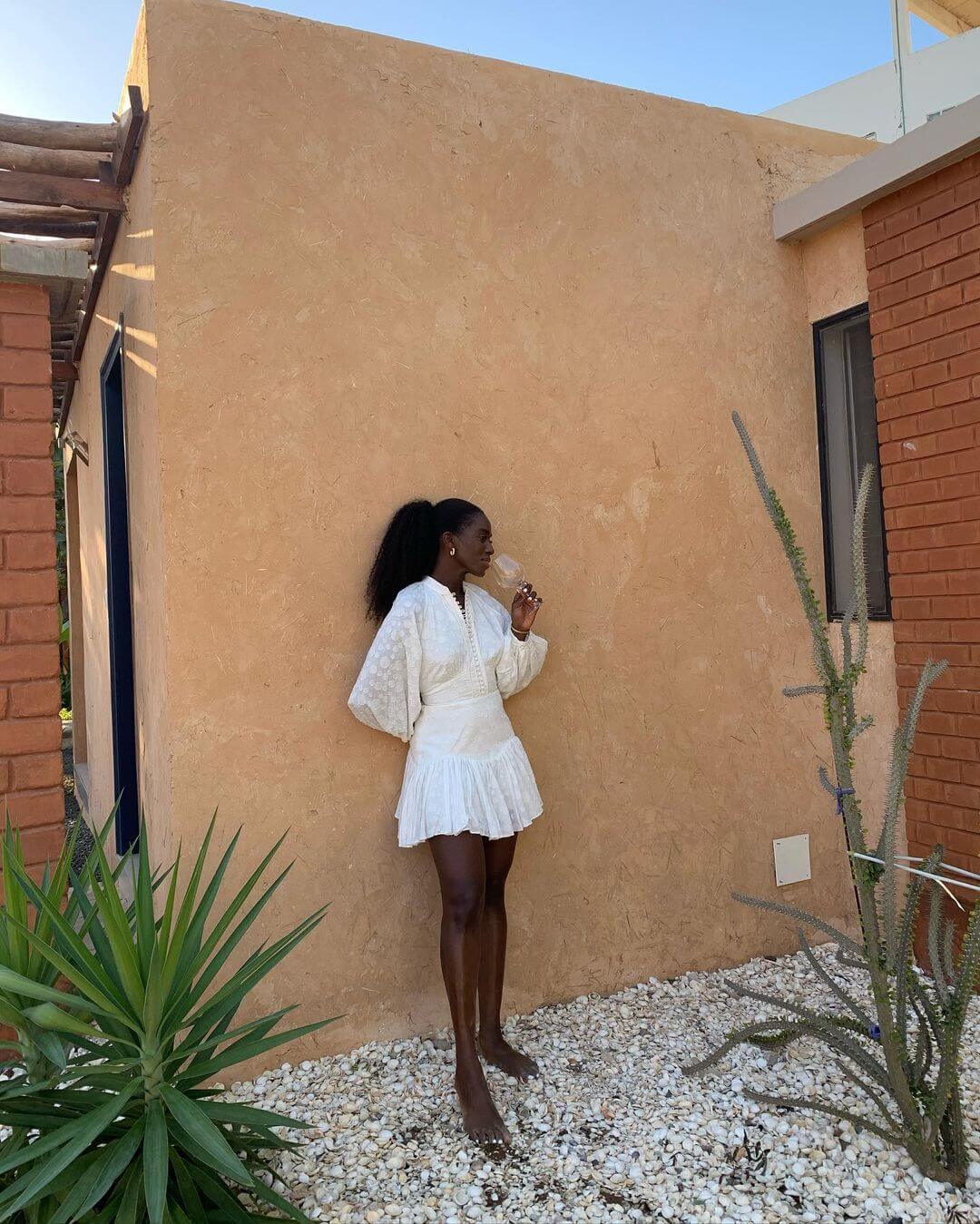 Photo via @spiritedpursuit
We know it's been a long winter, and we're stoked to finally be able to ditch those heavy winter coats and chunky boots in exchange for chic lightweight styles. You might be feeling confused on where to start your spring attire after spending the past year in pajamas and activewear. But as things return to normal, you have all the excuse in the world to splurge on pieces that put your best foot forward. For us, nothing does that better than a jaw-dropping spring dress. From flowy silhouettes to romantic details, dresses are the ultimate option for easy dressing. No matter what your preference is in regard to length, pattern, or color, there are plenty to choose from this season. So with that in mind, we wanted to share 10 spring dress trends you should consider adopting for perfect look.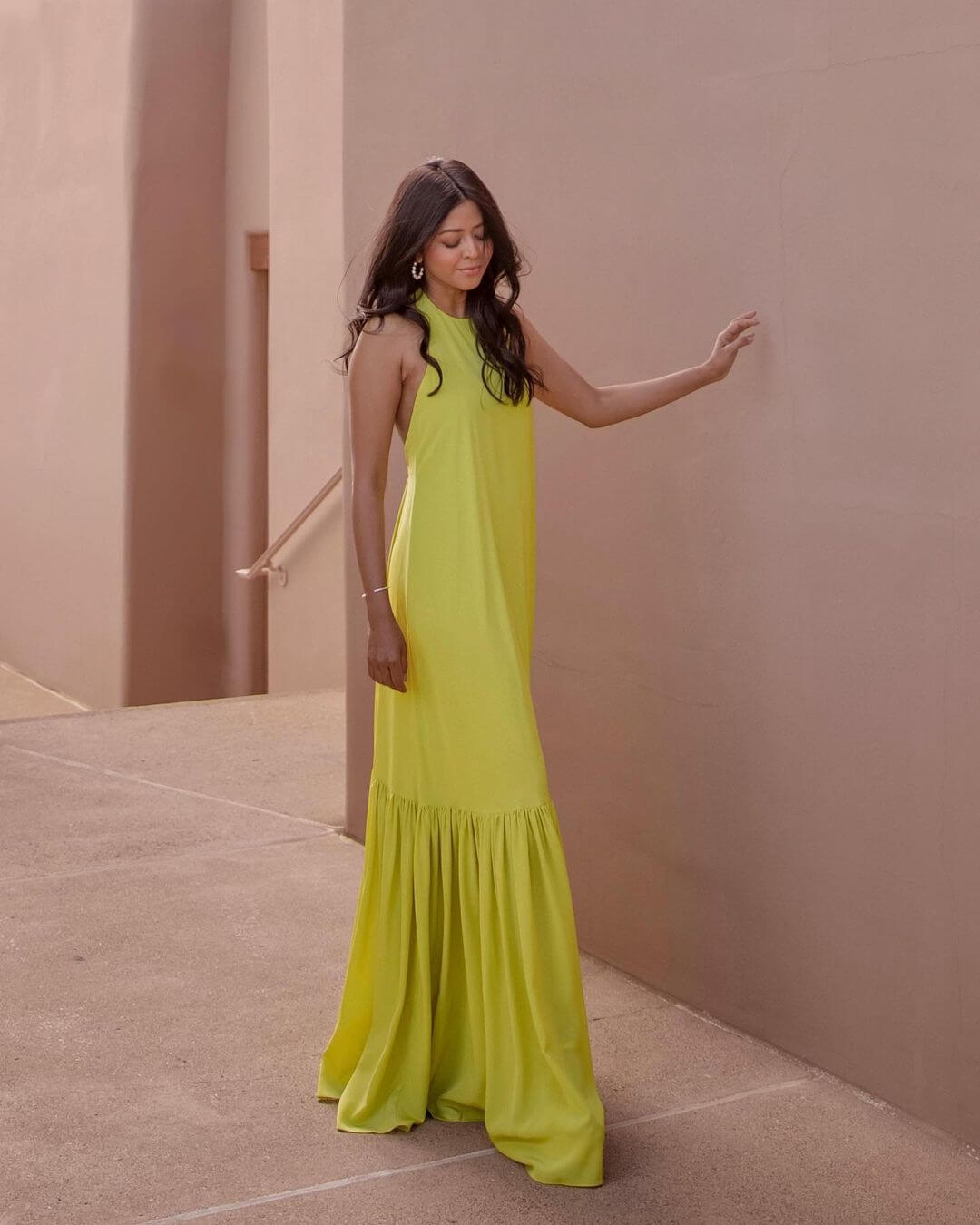 Photo via @walkinwonderland
1) Bold Maxi Dress
As the saying goes, go big or go home. We're starting off our favorite spring looks with a dress that combines two of the season's hottest trends – maxi silhouettes and neon green. This dress style brings the beach vibes home – and it's not only eye catching but will make your tan pop! The best part? It's incredibly easy to wear from day to night.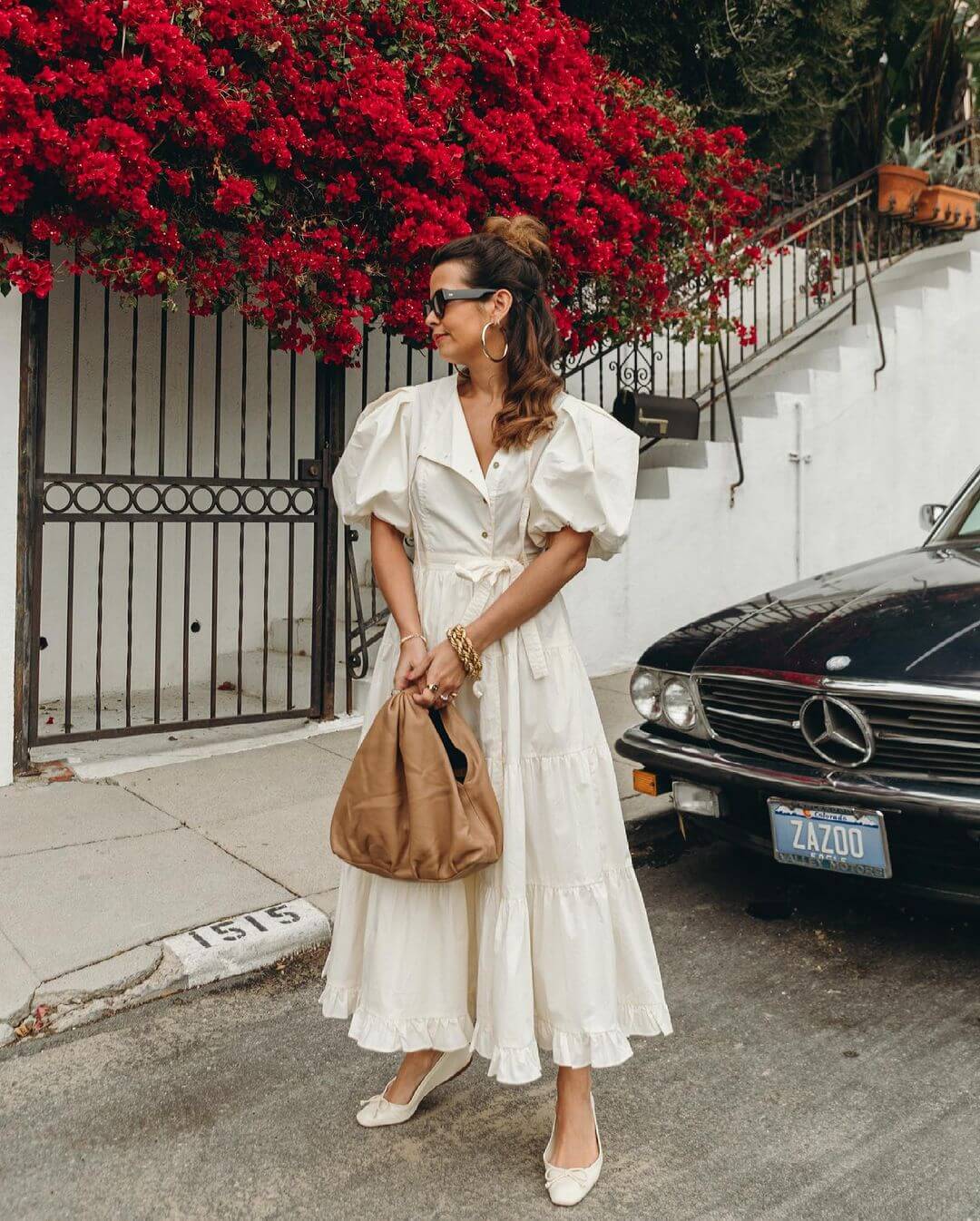 Photo via @collagevintage
2) Little Prairie Dresses
We continue to see a rise in the popularity of cottagecore style pieces like this beautiful dress. It's complete with Cinderella-like sleeves, waist-tie belt, and tiered detailing. These whimsical pieces are such sweet, delicate items to add to your collection and are ideal for a picnic date or just a stroll around town. Style them with flats or espadrilles and you have the most charming outfit ever.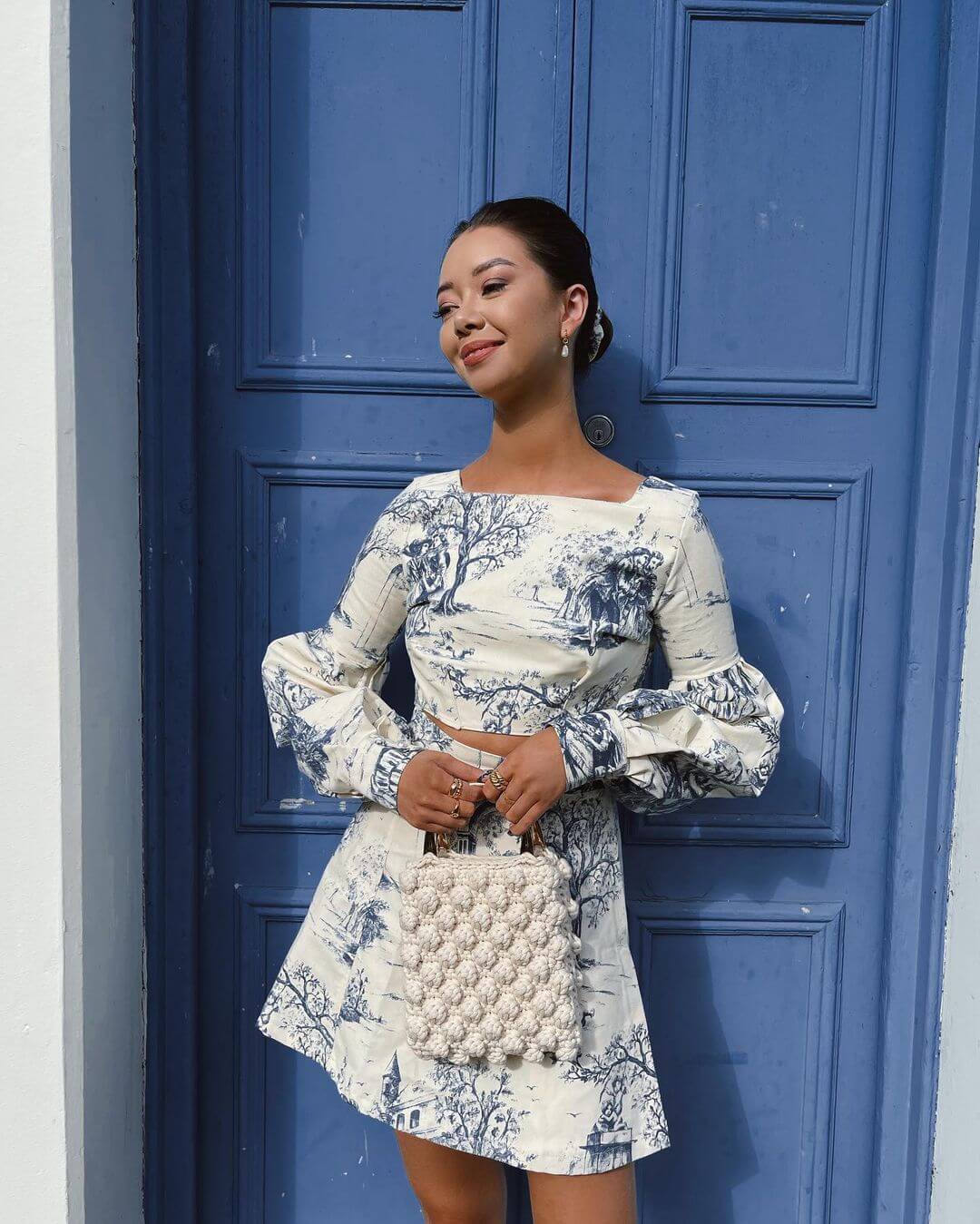 Photo via @taramilktea
3) Vintage-Inspired Prints
Speaking of all things cottage and country, vintage-inspired prints are another fun way to add some interest to any dress. This toile pattern pays homage to age old print but the modern silhouette refreshes it and adds an updated twist.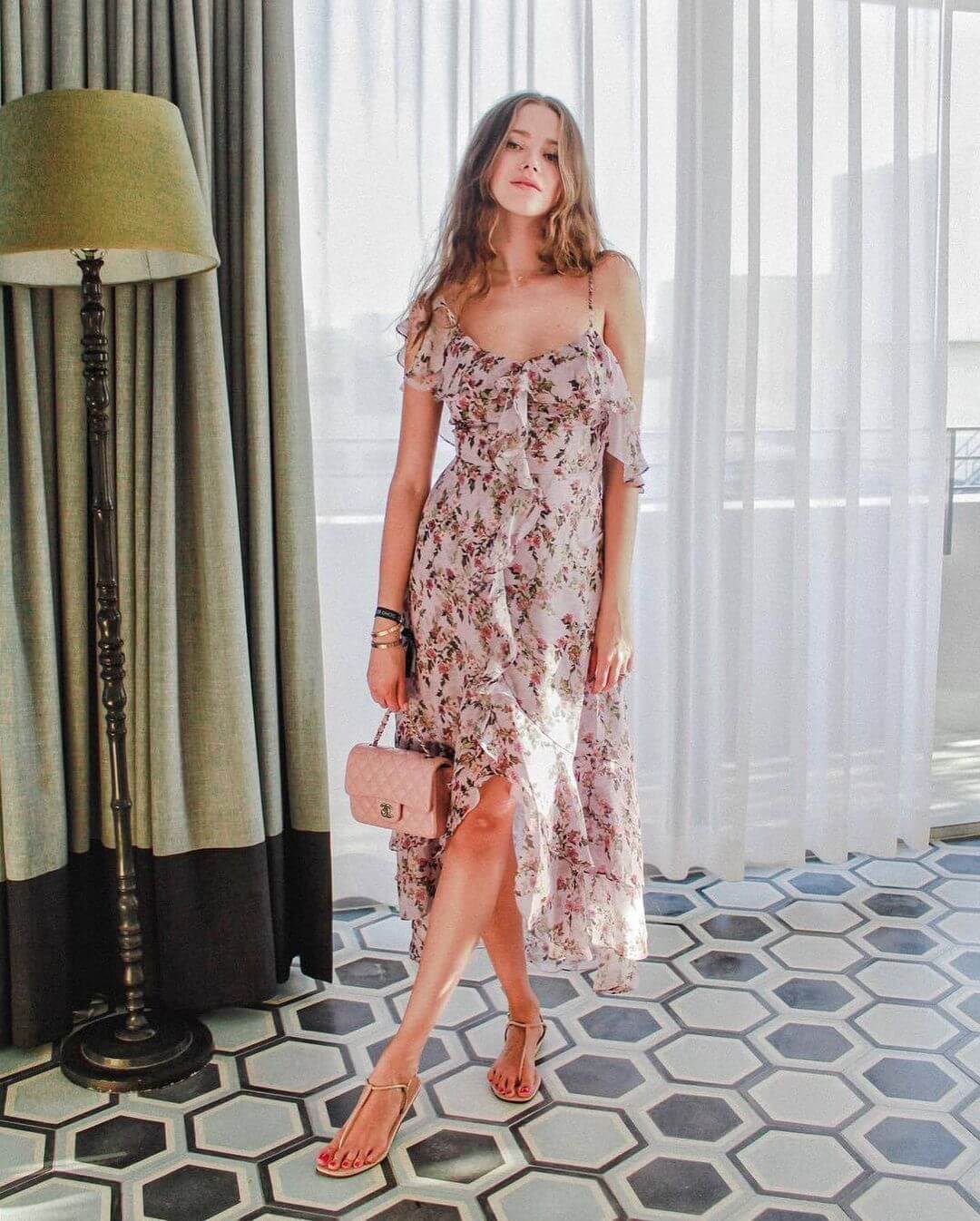 Photo via @valerialipovetsky
4) Romantic Florals
If toile is not your style, may we reintroduce the ever classic romantic floral print? Vintage floral prints offer up that delicate, feminine aesthetic that looks flawless on every girl. Plus, they're perfect to time with the spring blooms. If desired, you can ramp up the the girly vibes with lofty ruffles, drapey necklines and thigh slits. We love how this piece looks as gorgeous with flats as it does with strappy heels.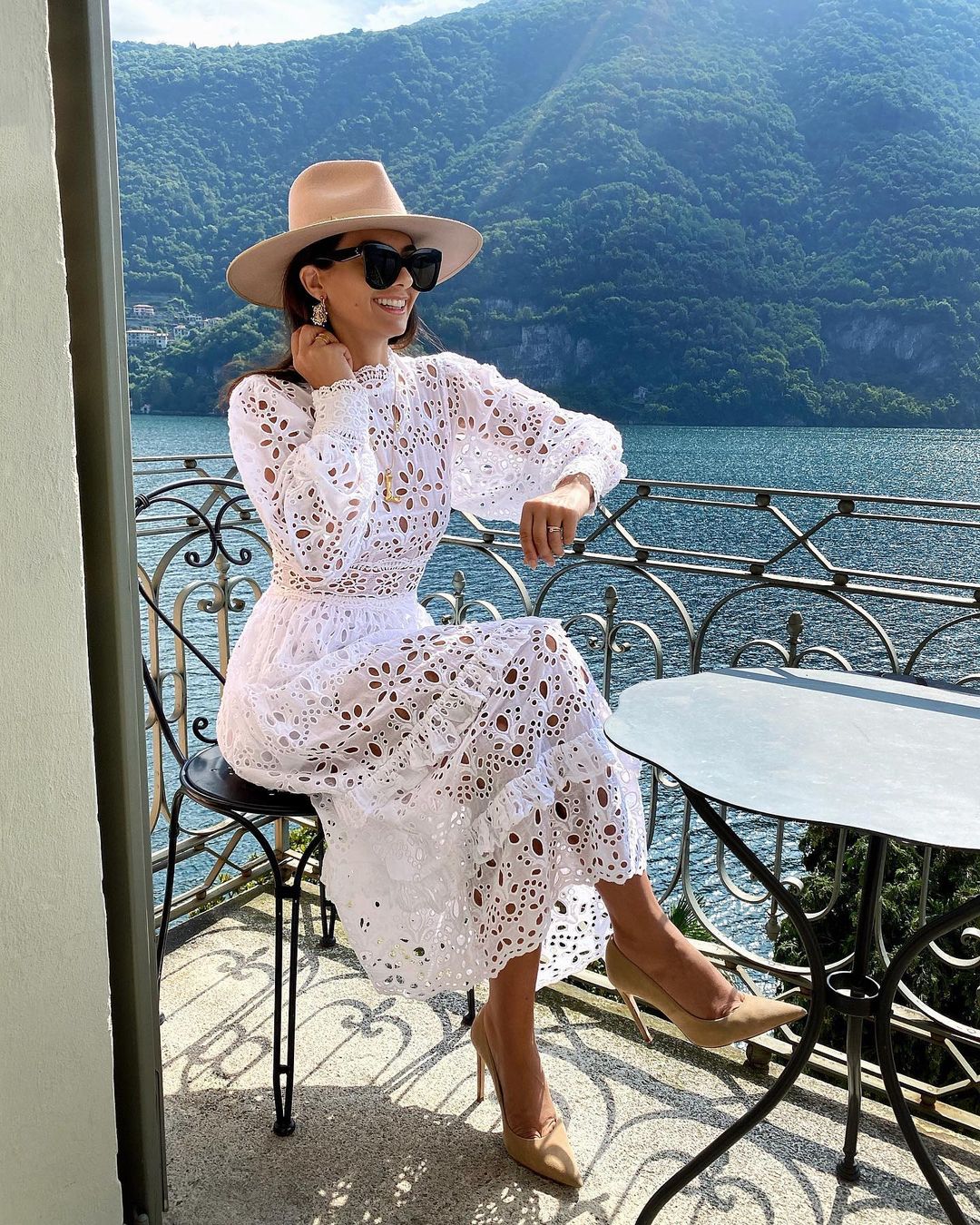 Photo via @missmondo
5) Crisp Eyelet Details
Nothing gives off carefree, vacation vibes more than an eyelet spring dress. This style of clothing, oftentimes in a crisp white, features both embroidery and cutwork techniques to provide that exquisite peek-a-boo detailing. We can't think of anything more perfect for the warmer months. All you need to complete the look is a fedora, whether wool or straw, and mysterious sunglasses.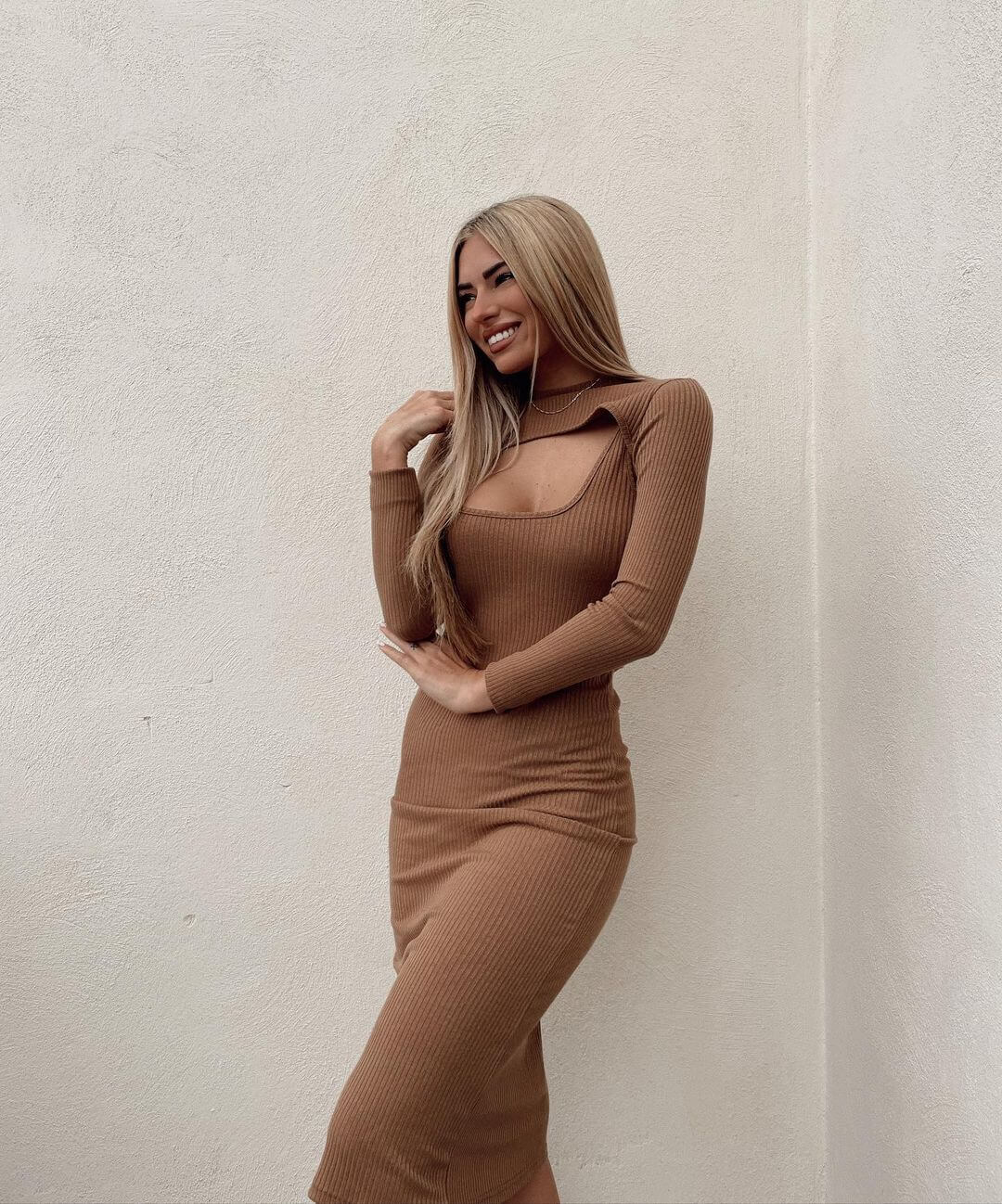 Photo via @lauucg1
6) Spring Knits
Lightweight, body-hugging knit one-pieces are in high demand this season and it really is no surprise as they embody such class and style along with ease. They tend to have a minimal yet luxurious nature to them, making them the go-to option when you want a spring dress that is polished but not overly formal. Score extra style points by picking an option with cutout details as seen above.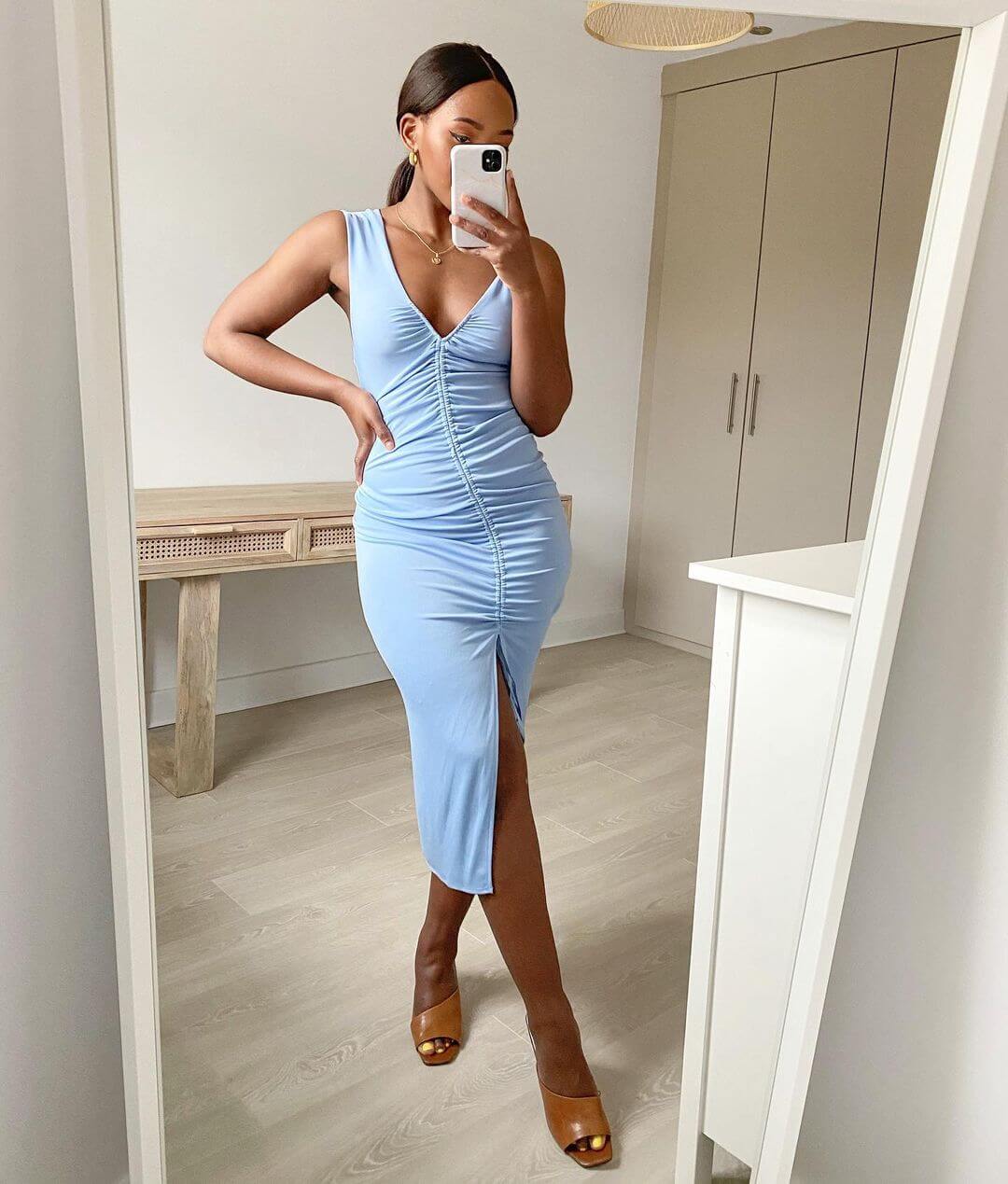 Photo via @josephineslooks
7) Ruched Dressing
As far as spring dresses go, perhaps the most flattering is the ruched dress. Whether this is added straight down the middle or accentuated on the side of a dress, it does an amazing job of highlighting your curves in all the right places. Neutrals, pastels or pop colors all look exceptionally well in this style of dress.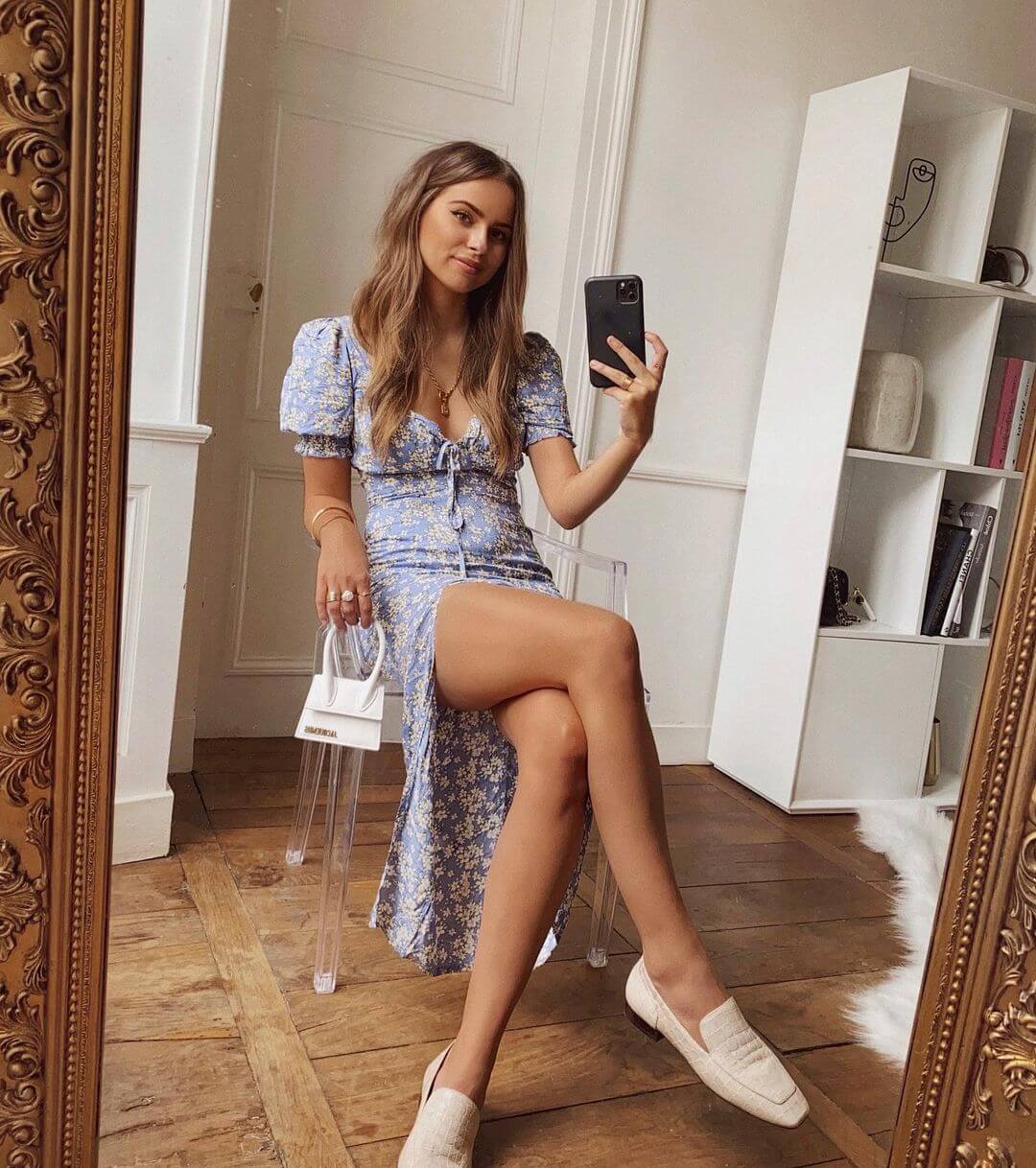 Photo via @jodielapetitefrenchie
8) Statement Sleeves
Of course, statement sleeves continue to be a huge part of the fashion movement this spring and summer. They could vary from the larger-than-life variety to more subtle bell sleeves. Whatever the case, there is no denying they add so much style and trend to any old spring dress, so be sure to keep this in mind when shopping for new pieces.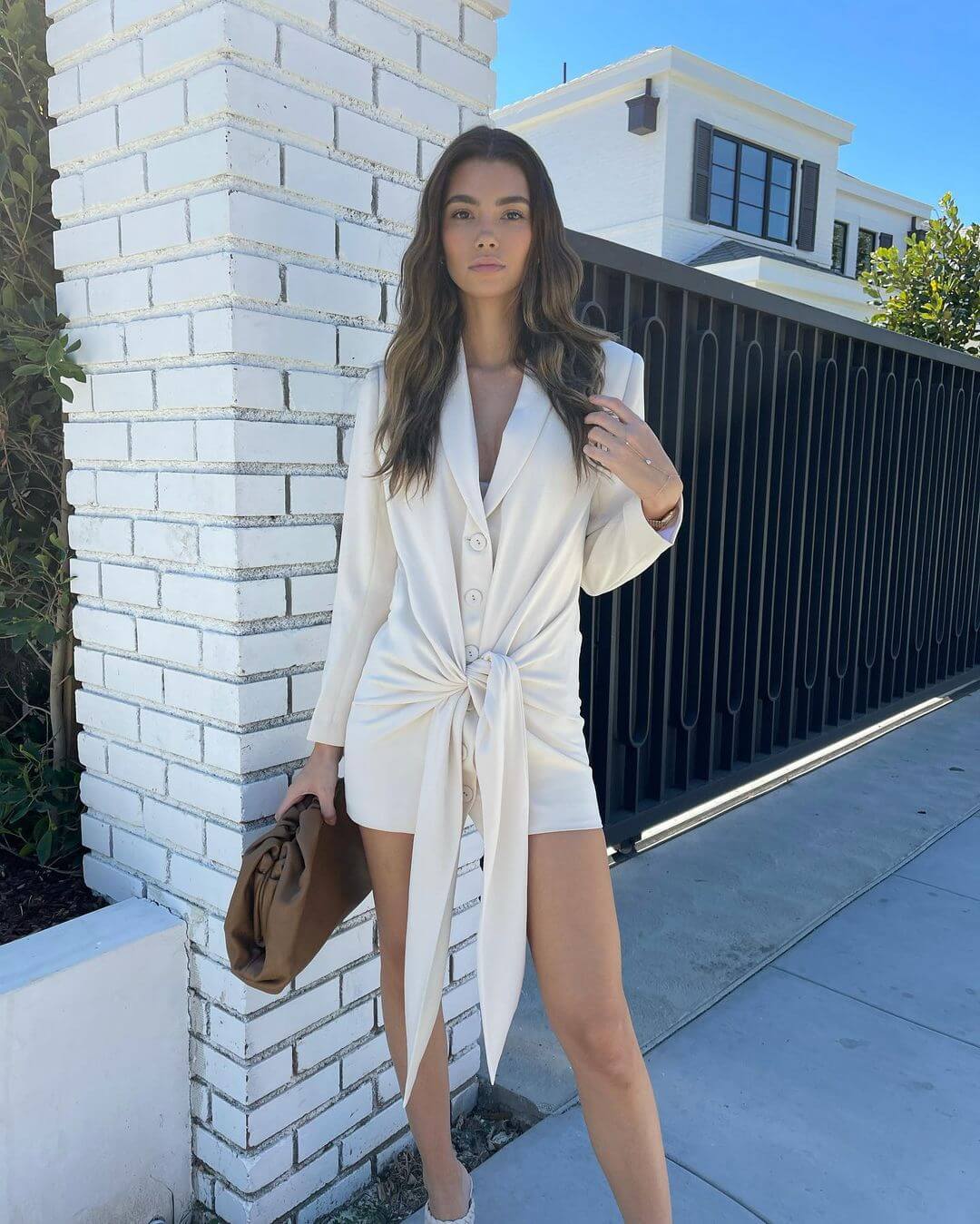 Photo via @cindymello
9) Blazer Dress
Casual suiting also continues to be a big hit this year – but did you know the dress variation is just as chic? You can essentially repurpose an oversized blazer into a mini dress and it looks as powerful as any other suit would. If you're not into the oversized look, several of our favorite brands have debuted form-fitting iterations that look more polished and put together. These pieces are ideal for weddings, work or just for fun – just pair it with a cute heeled sandal and your look is complete.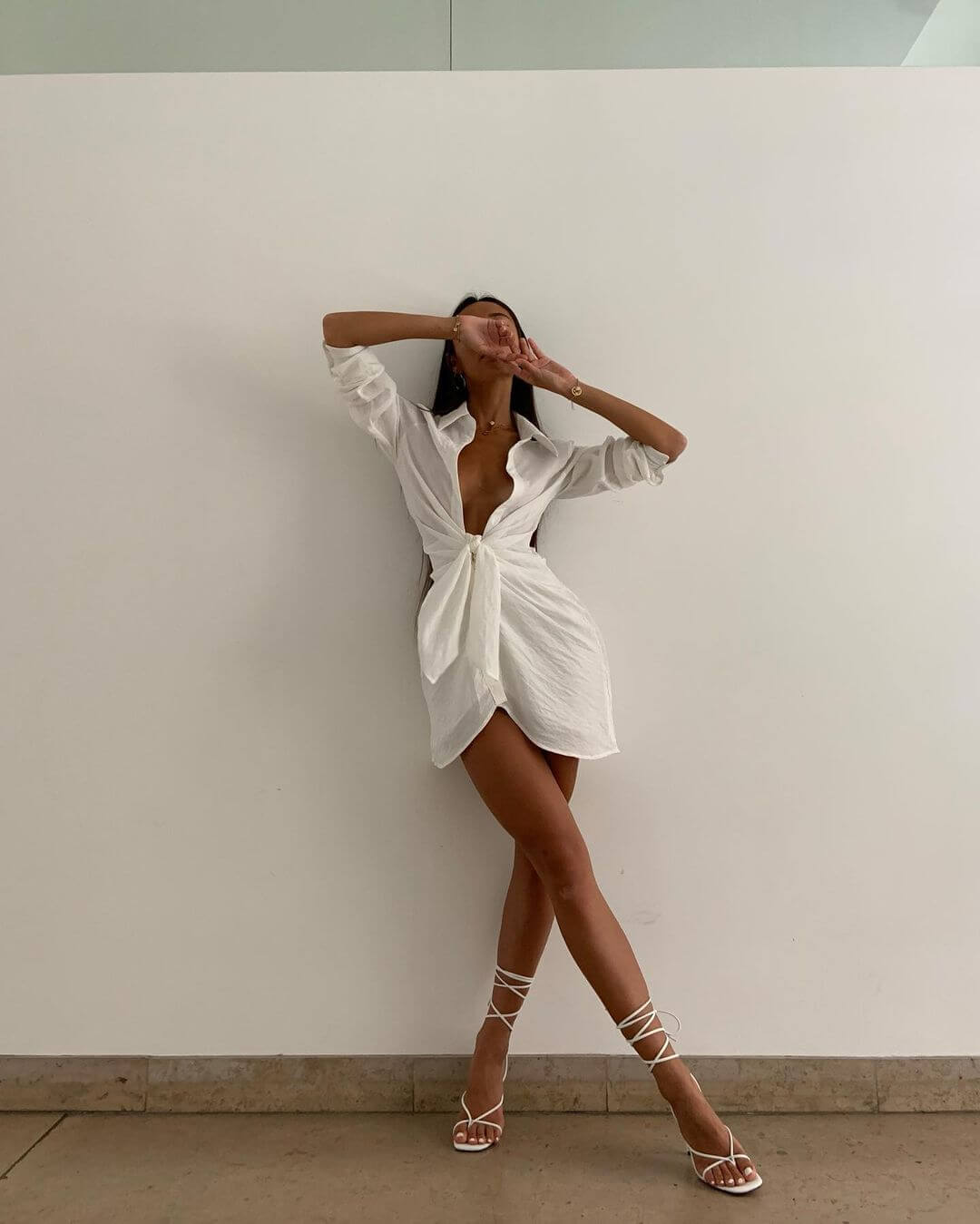 Photo via @nephtys_laurent
10) Linen Fabrics
To wrap it up, we have to pay homage to the linen dress. This lighter one piece is comfortable and breezy enough to wear from the warm days of winter to the hottest days of summer. It screams warm weather and just needs the right strappy sandal and minimal gold jewelry to dress it up for any event. You can even wear it as a swimsuit cover-up to maximize your dollars.

As we get into the swing of spring, you don't want to be without an easy dress. This all-in-one spring outfit not only makes getting ready a breeze – but guarantees you're dressed to the nines. Whether you keep it classic with a midi length, bare some legs with a micro mini, or adopt ankle-grazing styles, your look won't disappoint.
(Visited 1 times, 1 visits today)