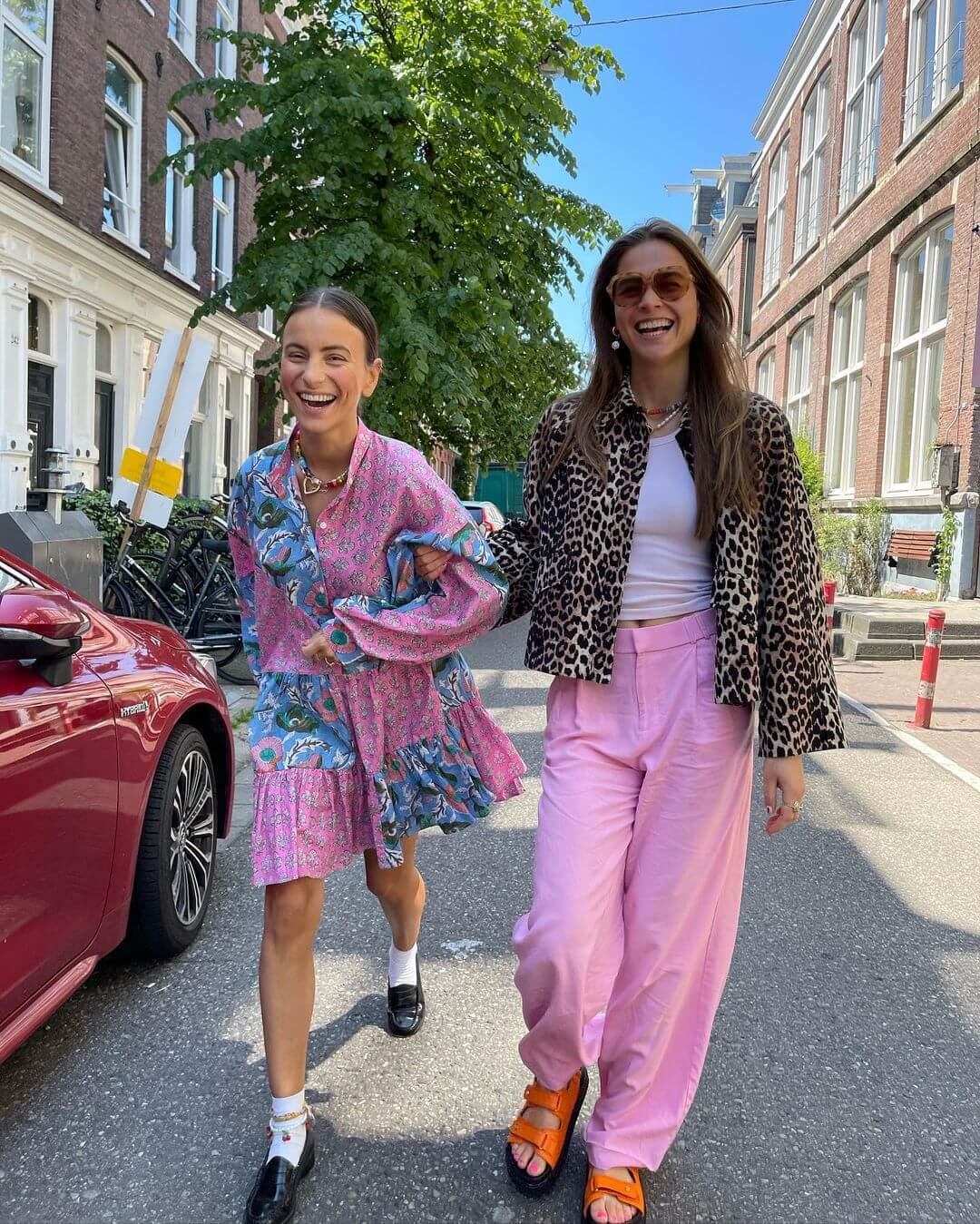 Photo via @lunaisabellaa
Ever feel like you have absolutely nothing to wear? Despite having a closet that is bursting at the seams, there always comes a time when it seems like every piece you currently own is boring and overused. Well, one solution to a yawn-inducing closet is to inject some brighter colors into the mix. We all know by now that clothes can impact your mood and when you take them in unexpected hues, you won't just feel ready for the day ahead – but you'll be much happier too. Fortunately, vibrant colored clothes show no signs of slowing down this summer. And now that we're officially entering the season, you have more reason to add a little pep to your wardrobe. Need some inspiration on how to make statement colors work for you and your style? Scroll below to unlock 10 chic ways to nail the bold color trend. We took to Instagram to find real life examples of how you can incorporate our favorites into your everyday looks.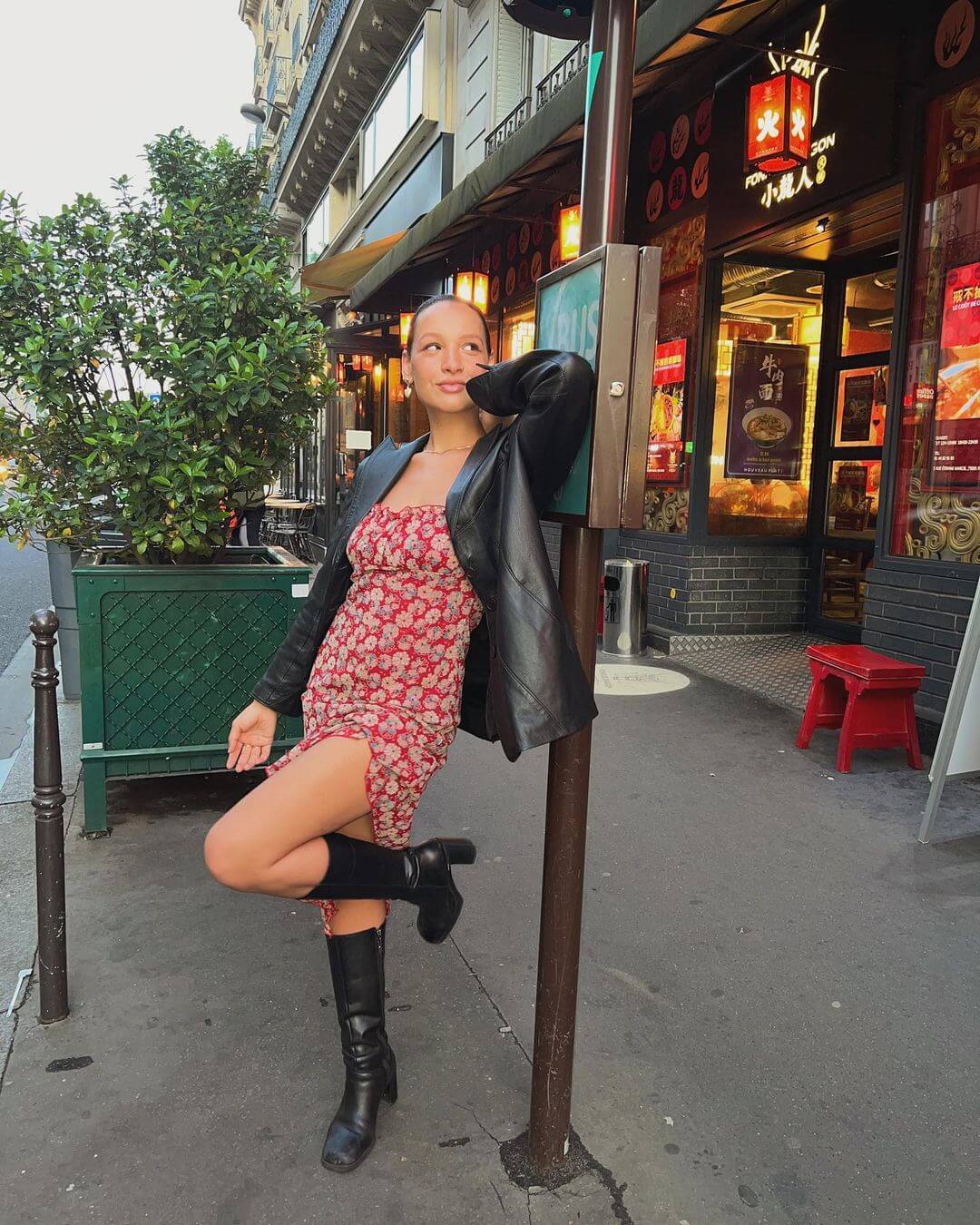 Photo via @aishafarida
1) Leather Accents
If you want to venture off from neutrals and wear brighter colors, take it slow by pairing a lively, summery dress with dark leather accessories. This helps your look from feeling too saturated and over-the-top. We love how Aisha uses a leather blazer and knee-high boots to immediately counteract her high-spirited frock.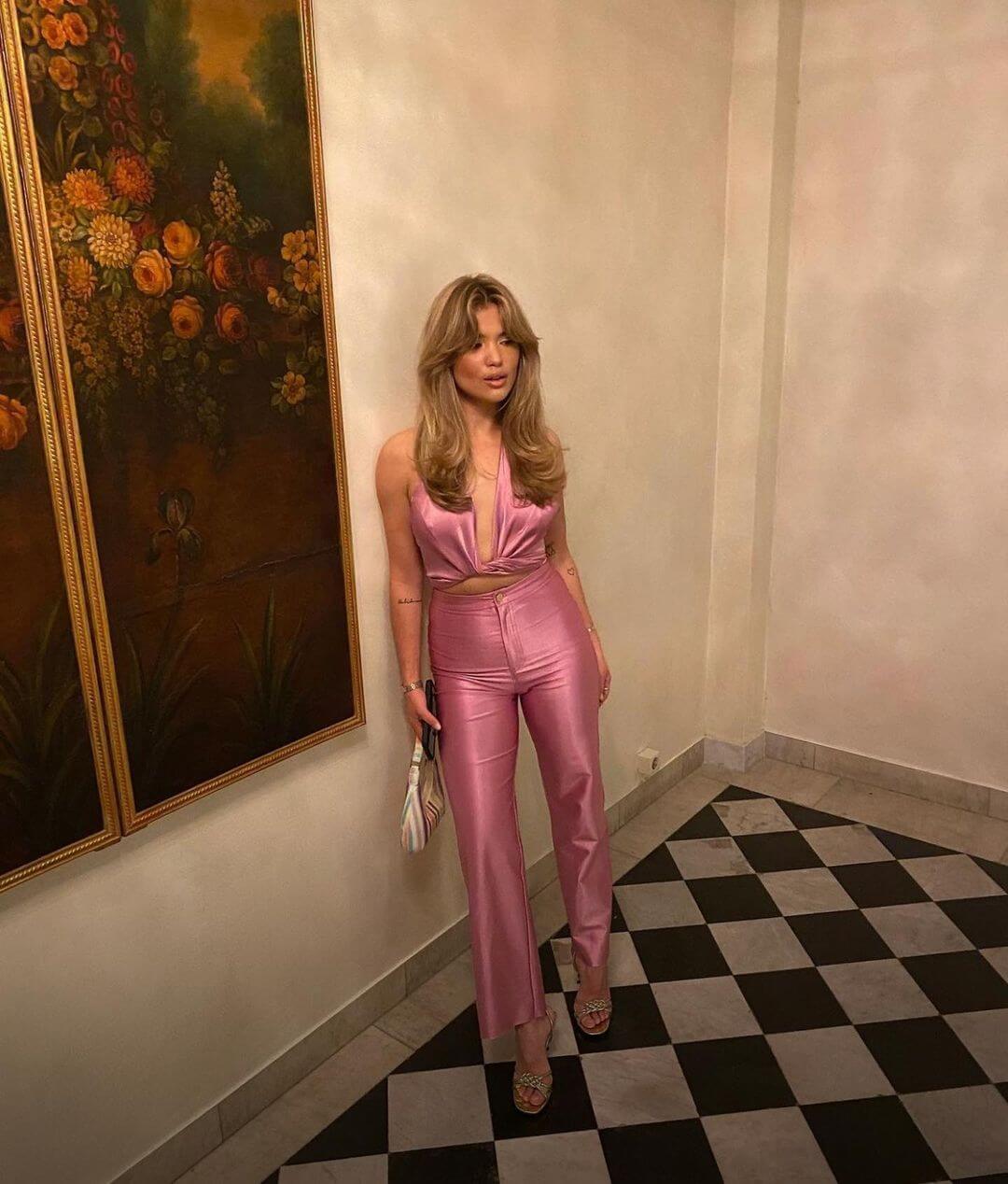 Photo via @djerfboard
2) Matching Set
Wondering what the best method is to tackle bright colors head on? We always advise one to check to see if they have it in the matching set department. Lucky for us, there are a plethora of coordinating pieces in trendy colorways to take advantage of. This summer, try spicing up your nightlife ensemble with a fun cropped top and matching bottom. The combination is worthy enough to dance all night in.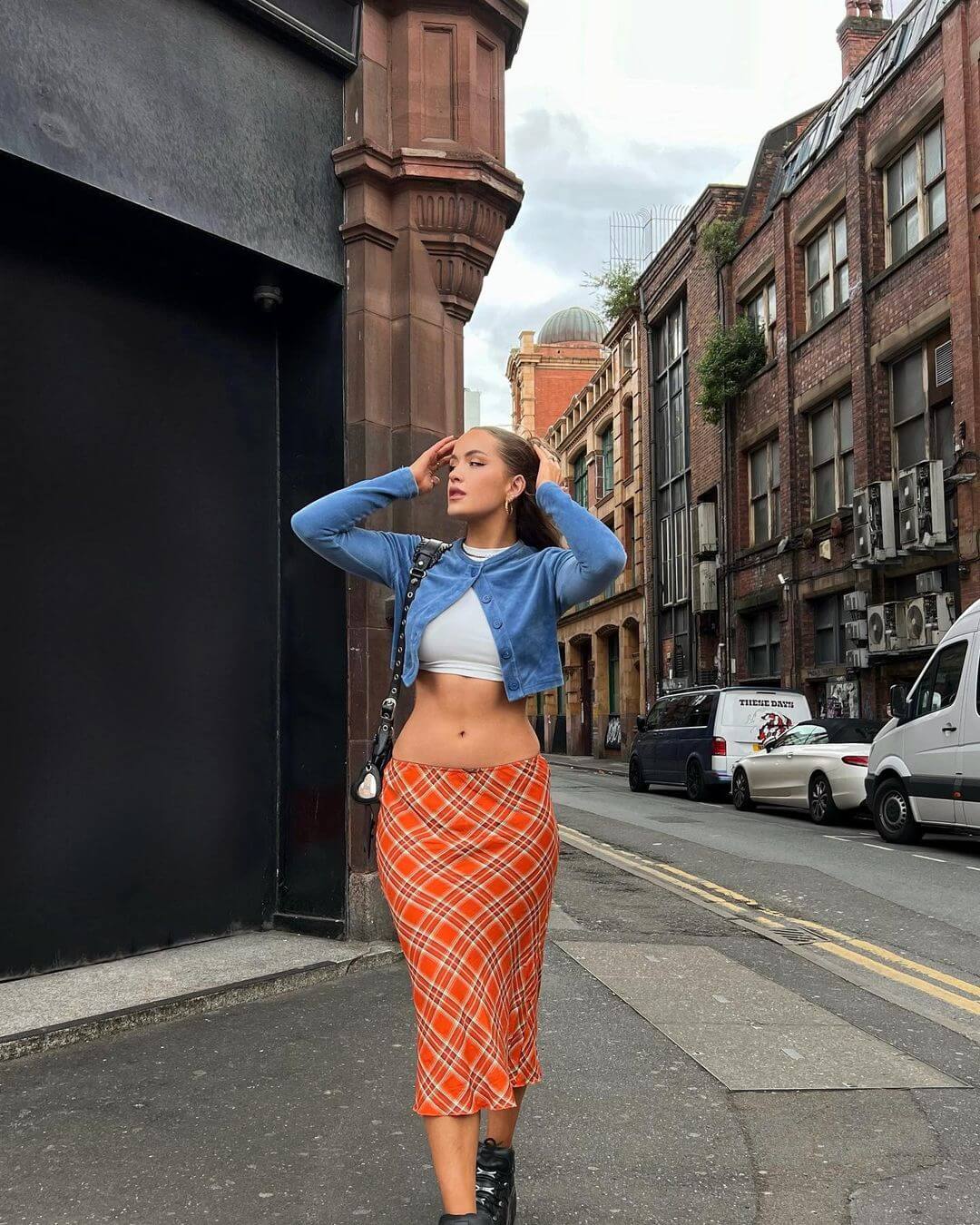 Photo via @elliee.rob
3) Bold Prints
You can also pair your bright colors with another eye catching trend, like loud prints. The two combined make for a fun twist that is best for being the focal point of a summer outfit. Just be sure to counterbalance the statement piece with solid colored separates so the overall look is not too overwhelming on the eye. Ellie does a flawless job here with the cropped tee, cardigan and chunky boots.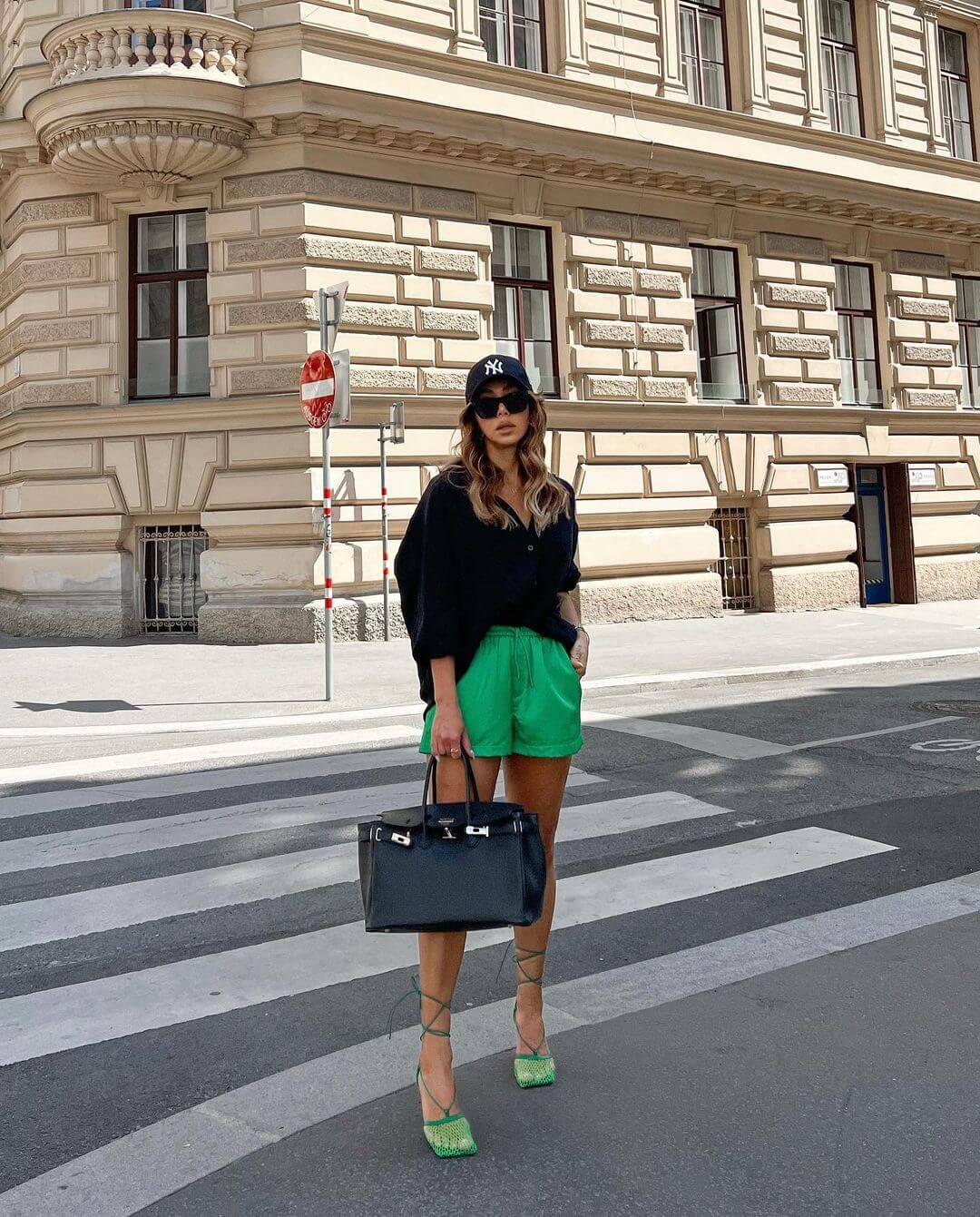 Photo via @katekijo
4) Pair With All Black 
One way to really let your bold colored statement pieces shine is to style it with black basics. The darker color always contrasts nicely with any tone, ensuring that it becomes the highlight of the outfit. Use this styling hack to spotlight on-trend colors, such as Bottega green. It has single-handedly become the most coveted shade of green to own.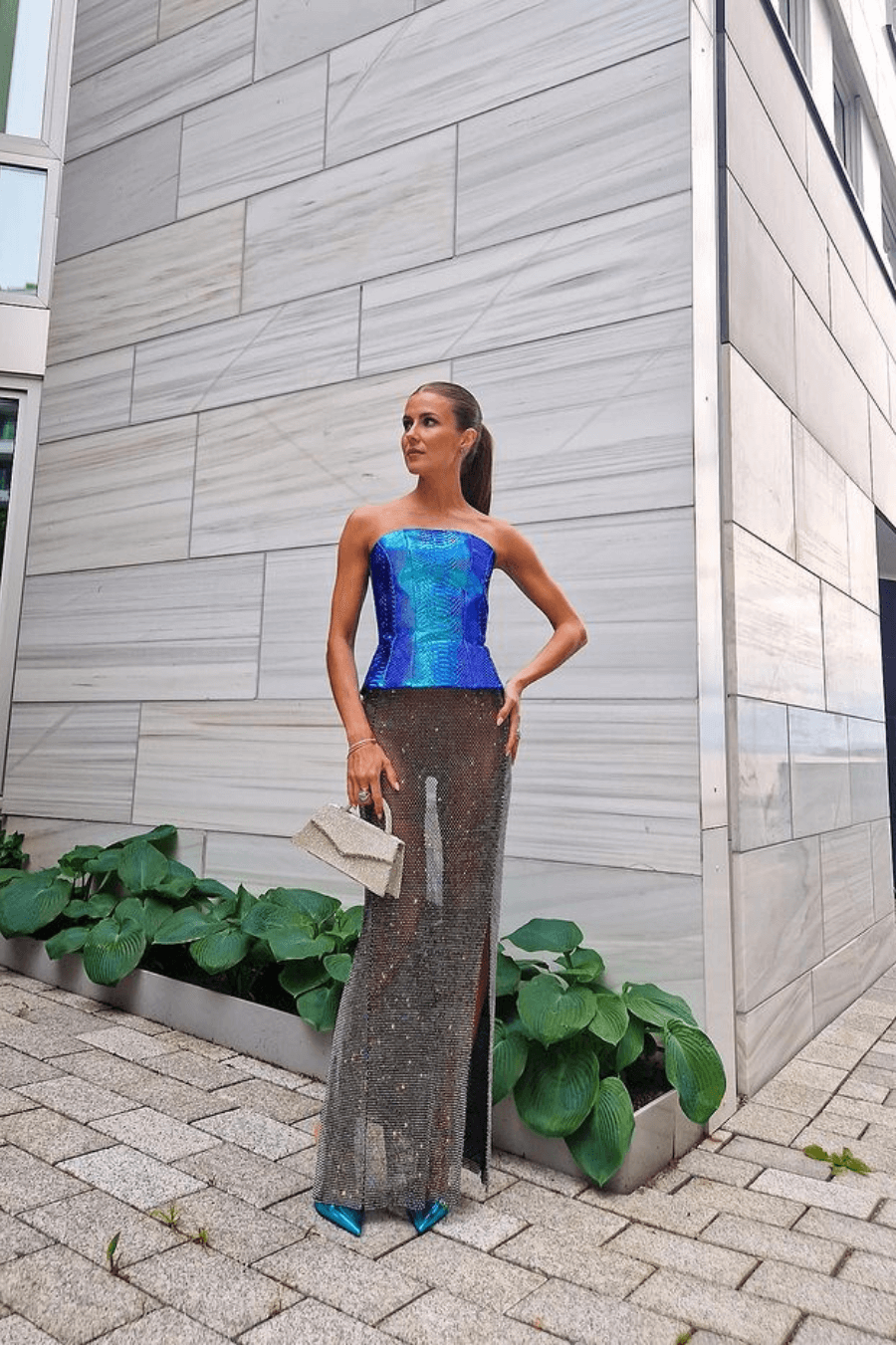 Photo via @ninasandbech
5) Hint of Sparkle
For hot summer nights, you need to emulate this next outfit. Nina styles a pop colored corset top with a metallic, sheer skirt for the ultimate show-stopping look. As we know, saturated hues are already enough to stop someone in their tracks but when combined with the power of a metallic skirt or bottom, you're simply unstoppable.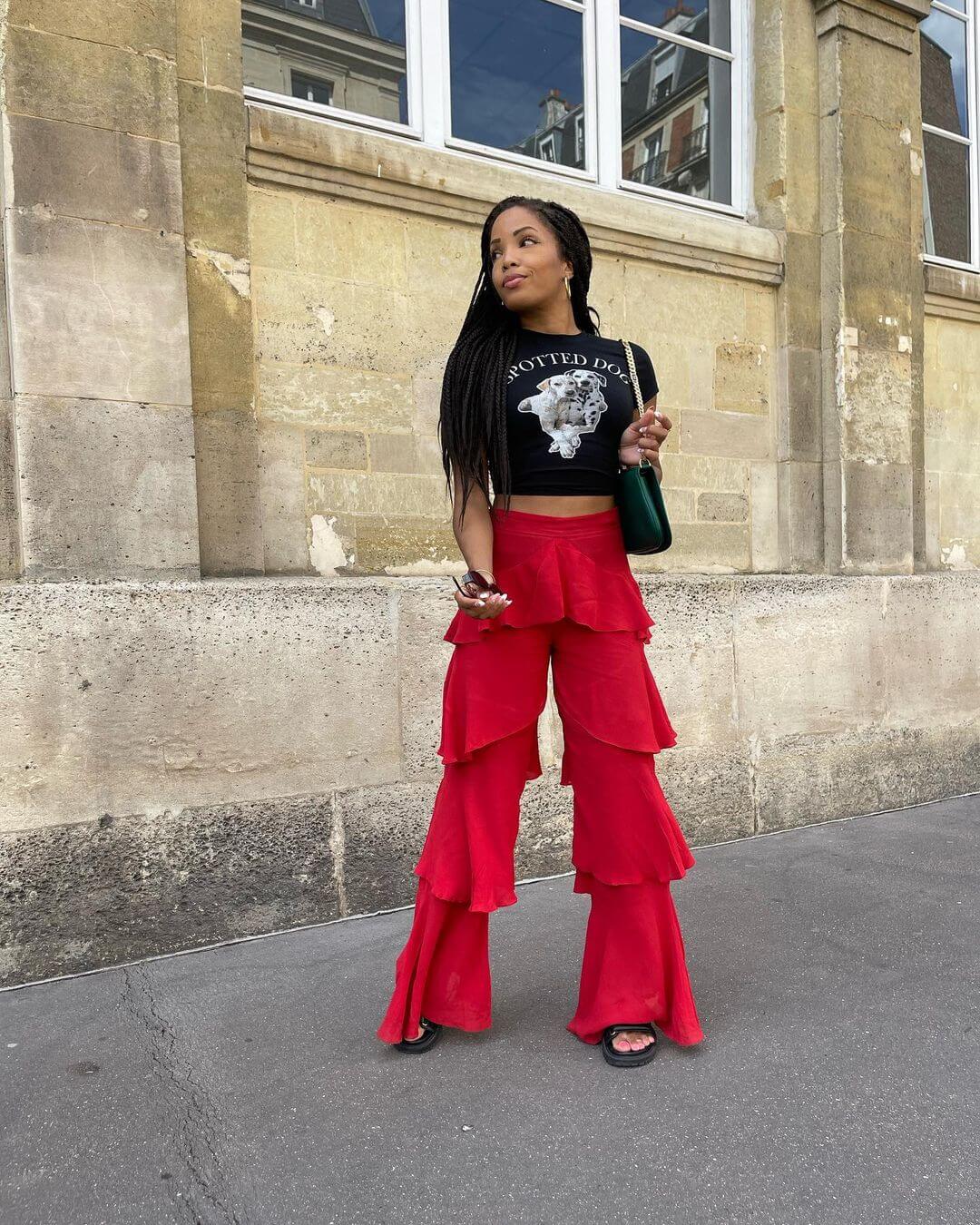 Photo via @slipintostyle
6) Hot Pants
Just one glimpse at this next outfit and you will be immediately sold on the idea that your wardrobe could use a pair of vivid pants. A colorful top is expected but when you inject the juiciness into your bottoms, the world knows that you are not one to shy away from a style challenge. As for the rest of your look, chunky sandals and a graphic tee will tie it all together.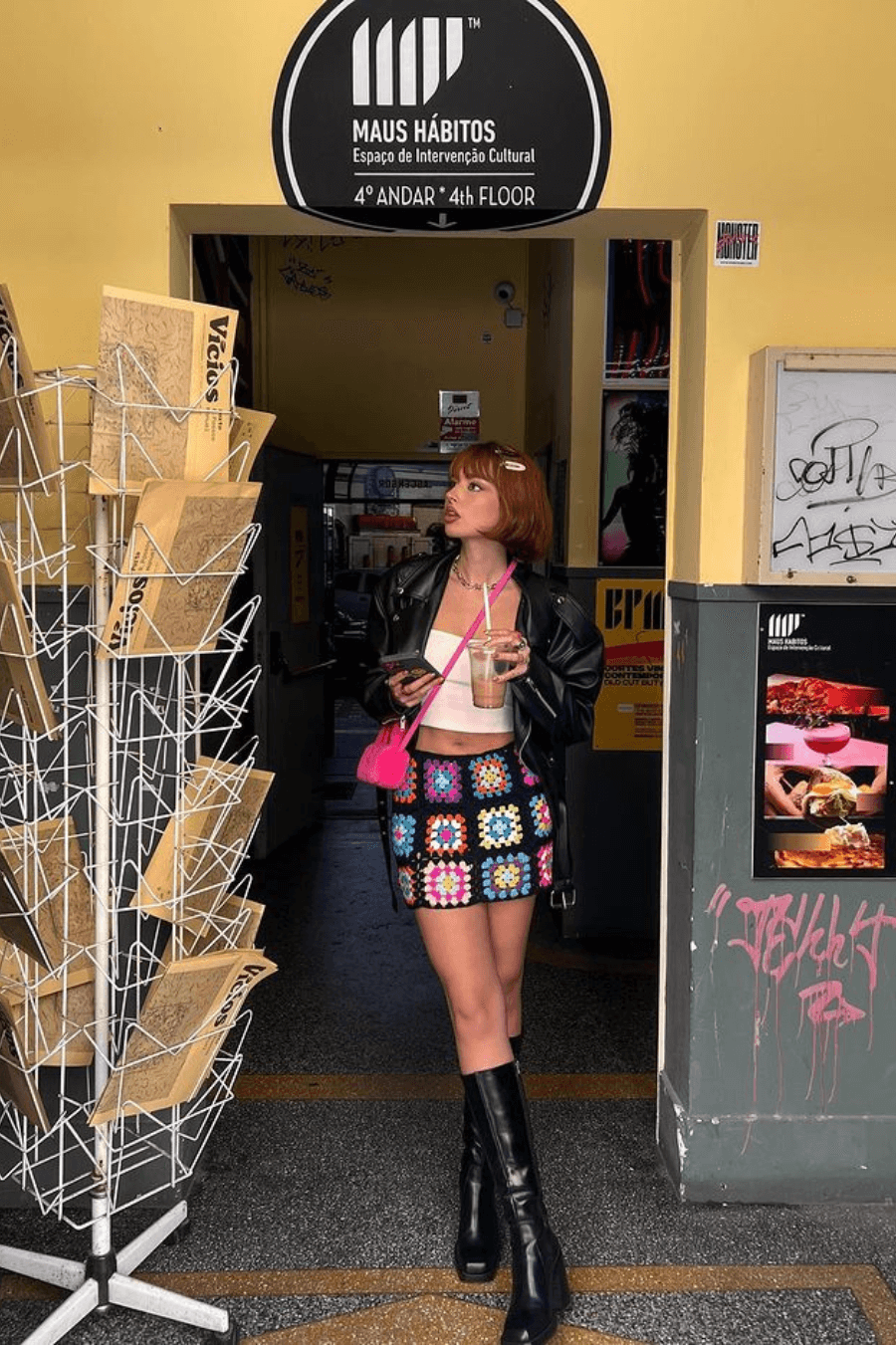 Photo via @irisloveunicorns
7) Flashy Accessories 
Of course, dramatic colors can be interpreted into accessories too. In fact, this might be one of the easiest ways to embrace the saturated trend this season. A hot pink crossbody bag or a lime green pair of sandals will instantly revamp any old outfit. They can be an easy tool to employ when your look needs an instant pick-me-up.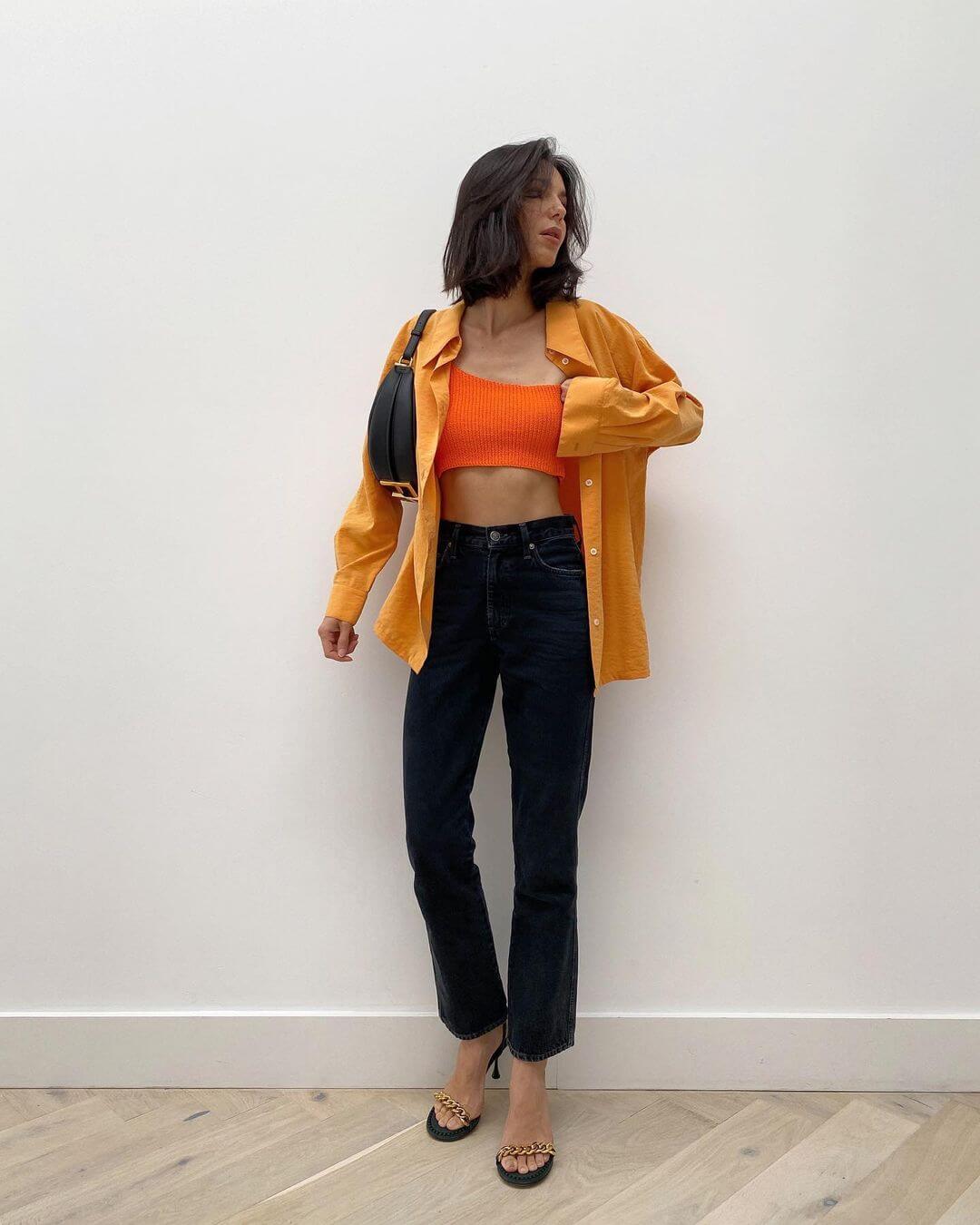 Photo via @pepamack
8) Denim Days 
Whenever you are embarking on a new trend, another way to ease into it is by matching it up with a classic pair of jeans. Anything you wear with your favorite, go-to denim will immediately be taken down a notch to an effortless, casual vibe. This is surely a bright colored outfit you can have on play all summer long. All you need is a button-down shirt and crop top to pull it off.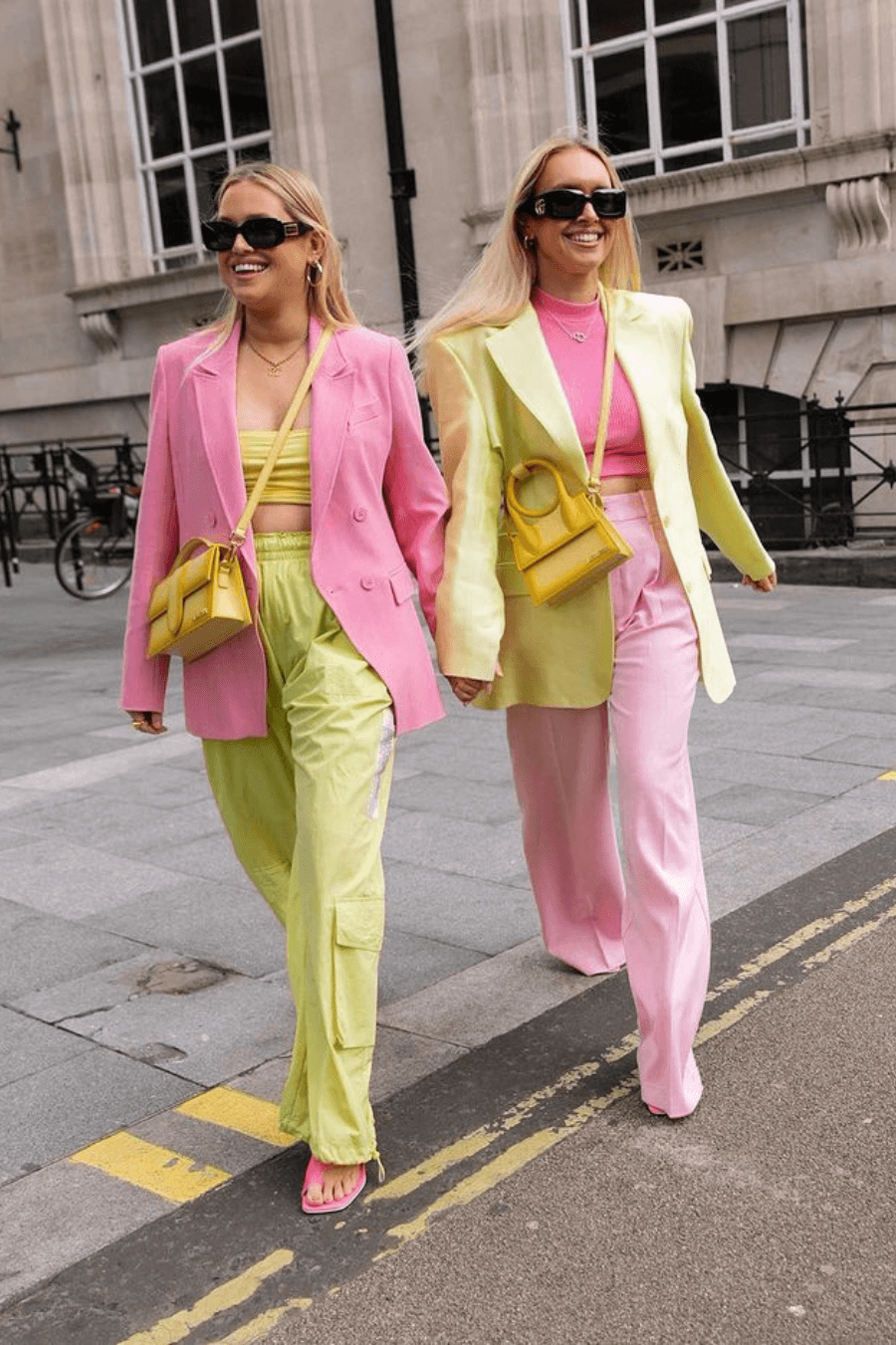 Photo via @oliviaandalice
9) Color Blocked
When trying to balance multiple colors in your outfit, you can always apply the colorblock technique. We're always surprised at how well this works with brighter colorways. Olivia and Alice, are hands down queens of utilizing this technique in their Instagram fits. They have perfected the art of blending two or three pop colors into one. We cannot get over their masterful use of bright tailored separates here.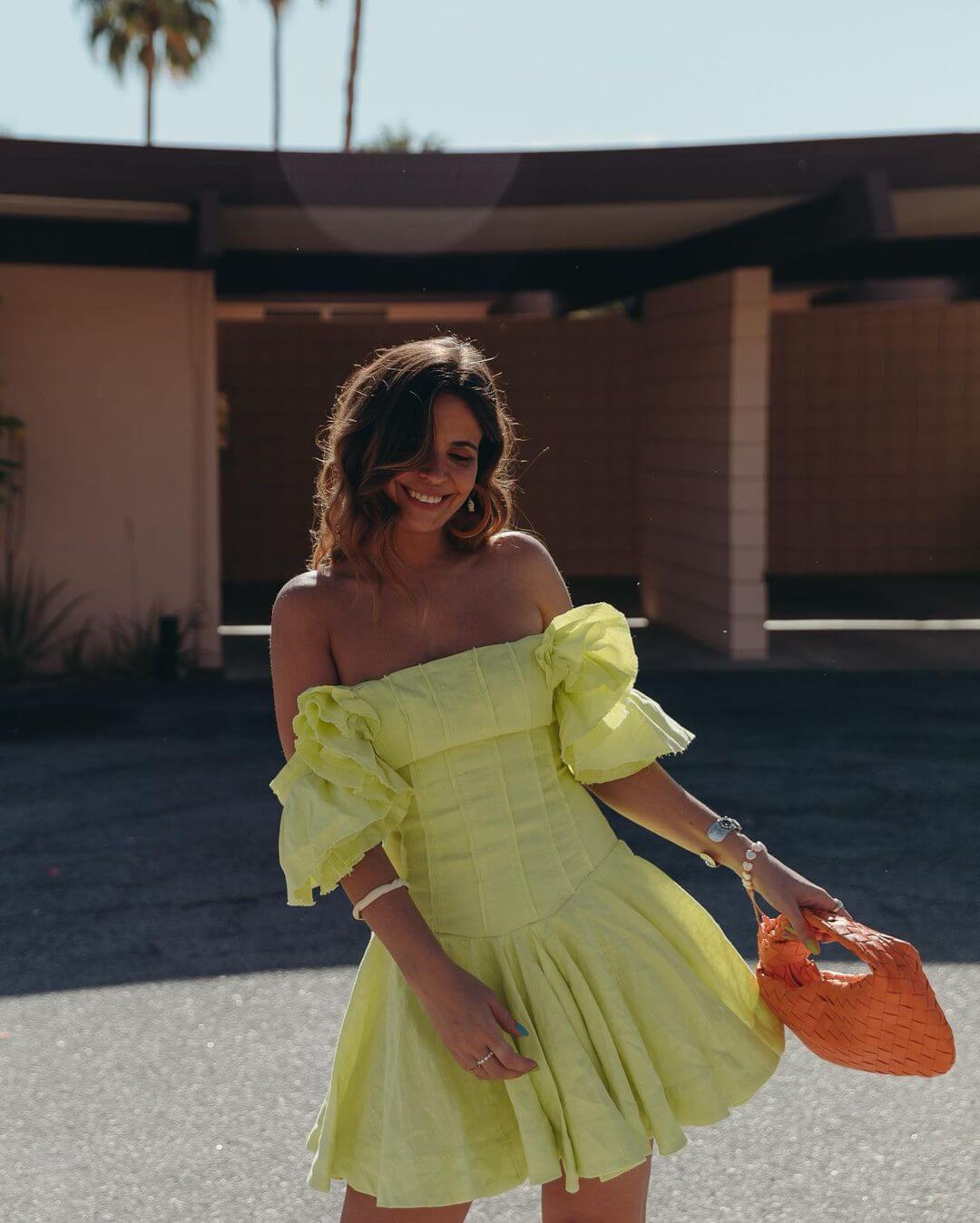 Photo via @collagevintage
10) Flirty Dress
Summertime is all about those cute and flirty dresses. Instead of opting for a demure white, amp up your look with the most flamboyant option in town. On-trend silhouettes such as puff sleeves take bright colors head on, and surprisingly, just look as good as any neutral. Try deploying this trick for summer nights out or even upcoming summer weddings. 

(Visited 1 times, 1 visits today)